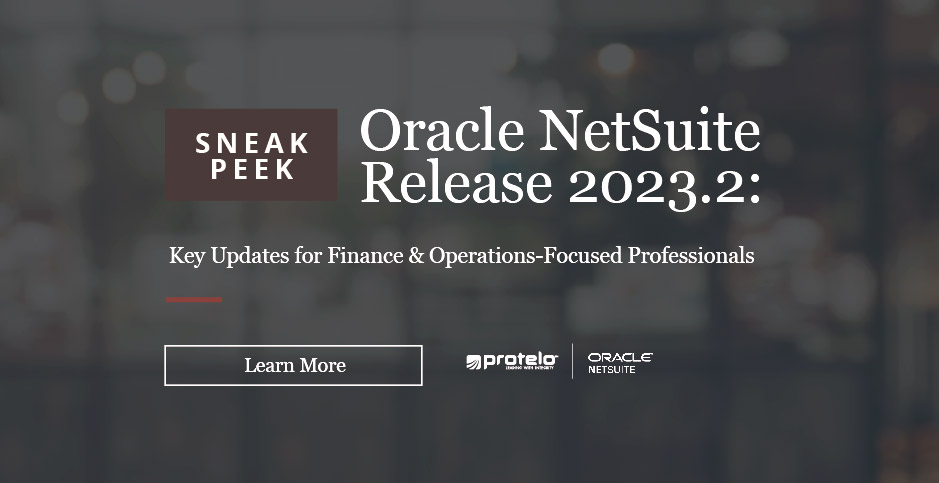 Oracle NetSuite Release 2023.2: Operations, Financials Key Updates
NetSuite Account Reconciliation, Cash 360, SCM Enhancements and Critical Information for Finance and Operations-Focused Professionals
The second NetSuite release of the year, 2023 Release 2, is rolled out with the aim of increasing enhancing key features across the organization. This new release offers a range of new modules and improvement in processes across the suite in finance, operations, supply chain, accounting and more— aimed at helping businesses to accomplish more tasks with ease.
Don't have time to read the release notes? Below is a list of highlighted enhancements for 2023.2 for COOs, Finance Professionals, Inventory Managers and IT.

Oracle NetSuite 2023 Release 2: Account Reconciliation, WMS Enhancements,
Guided Learning, and more.


NetSuite Account Reconciliation
The NetSuite Account Reconciliation service is now accessible as a cloud-based application developed using the Oracle Fusion Cloud Enterprise Performance Management (EPM) platform. This solution is designed to assist in the supervision of your general ledger's account reconciliation procedures.
NetSuite Account Reconciliation functions seamlessly with your NetSuite account, and the default setup for this integration is included with the Account Reconciliation Sync SuiteApp. For detailed information regarding the Account Reconciliation Sync SuiteApp, please refer to the help section titled "Account Reconciliation Sync" or contact your Protelo account manager for more details on purchasing and implementing this brand-new module.


With NetSuite Account Reconciliation, you gain the following benefits:
Streamline and automate your account reconciliation procedures through standardized processes.

Automatically match transactions.

Centrally manage your account reconciliation workflows.
Learn More About Account Reconciliation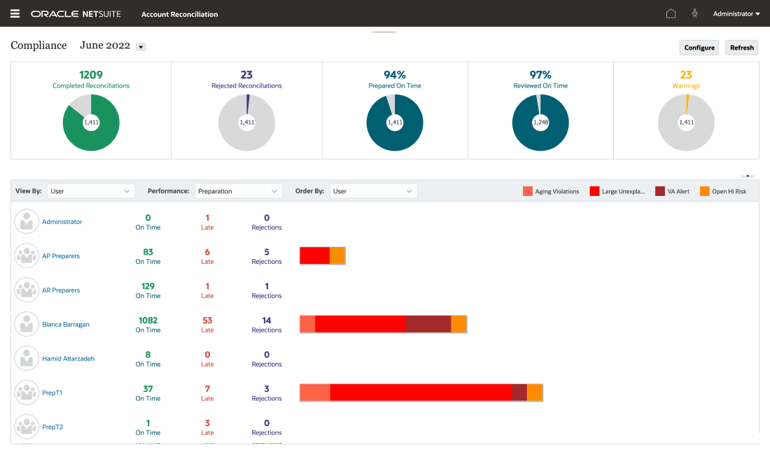 Photo source: netsuite.com


Cash 360 Enhancements
Quick New Feature Highlights:
Within the Cash 360 dashboard, you can now observe cash projections for not just your subsidiary but also for other active subsidiaries, including consolidated subsidiaries.





The starting balance now considers the cumulative amount of all accounts categorized as "bank" for your subsidiary, limited to the current posting period.





The cash forecast table has been expanded to encompass all posted transactions that play a role in calculating both Accounts Receivable (A/R) and Accounts Payable (A/P) values. Previously, this table only considered invoices for A/R and vendor bills for A/P.





It is now possible to access forthcoming transactions in the cash forecasts.




- These are transactions set for specific date ranges falling within the next posting period.




- These upcoming transaction amounts are also factored into the overall closing balance computations.
In the cash forecast table, you can click on any of the subsequent amounts to bring up a window displaying a list of all accounts considered in the calculation of that specific amount:
- Initial balance
- Future-dated transaction
- Accounts receivable
- Accounts payable
Also, you can export the compilation of transactions contributing to the amount calculation as a CSV file.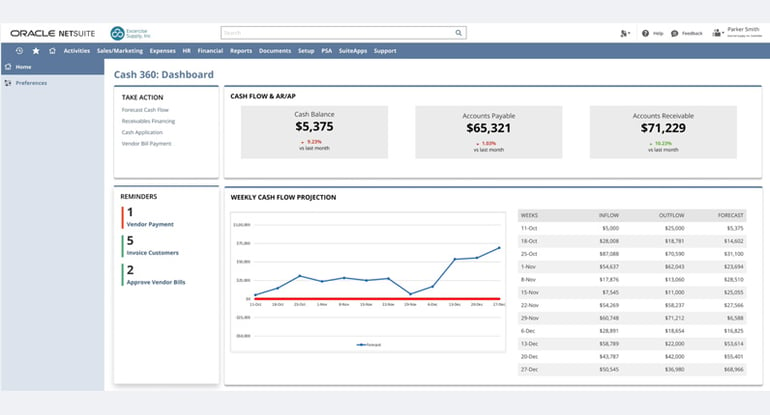 Photo source: netsuite.com



SCM Mobile + Smart Count Enhancements
In NetSuite 2023.2, enhancements to SCM Mobile include the following:
Ability to Switch Roles on the SCM Mobile App
-

Aside from changing roles through the NetSuite

UI

, you can also change them within the app. On your device, you can switch between roles that have access to an SCM Mobile app.
New Options for Saving Mobile Configurations


-

You can now choose between Save or Save and Update App on the Mobile Configuration page. To configure multiple page elements and sub tabs, save them separately without applying them to the app each time.
Support for Dynamic

IP

Addresses for Printers


-

You can add up to 100 IP

addresses

or a range of addresses at a time to your safelist for the mobile printer.
Ability to Change Button Sizes


-

Support for medium and large button sized is now available.
Smart Count SuiteApp version 3.0.4 includes the following enhancements:
When approving item counts, the SuiteApp now creates inventory adjustments even if the Adjustment Location field on an inventory adjustment record is blank.





Setting the next inventory count date on an item record is no longer required when creating a custom saved search.





The Counted By field in on the Smart Count Review page now lists all the users who have performed item counts.



Learn More About Smart Count



RELATED NETSUITE 2023.2 RESOURCES:
• Deprecation of HTML Code in NetSuite Saved Search Formula (Text) Fields
• NetSuite Guided Learning 2023.2 Tips and Benefits

Protelo has helped hundreds of companies harness the power of NetSuite.
Our NetSuite experts have helped many businesses with the release process, and we are here for you. With decades of business-process expertise and extensive product knowledge under our belt, our consultants provide a single source of expertise to implement, customize, integrate, and refine your back-end operations. Contact your account manager for more information on enabling and implementing these features.
When working with Protelo you will receive:
• Top-Notch Customer Service
• Oracle NetSuite Expertise
• On-demand Service & Solutions
• Direct access to NetSuite consultants
• United States-based Team
Get NetSuite Services Today NetSuite Services & Support List
Follow us on Social for NetSuite tips, tricks, and ERP fun:
YouTube, LinkedIn, Twitter, Pinterest, Instagram, and Facebook