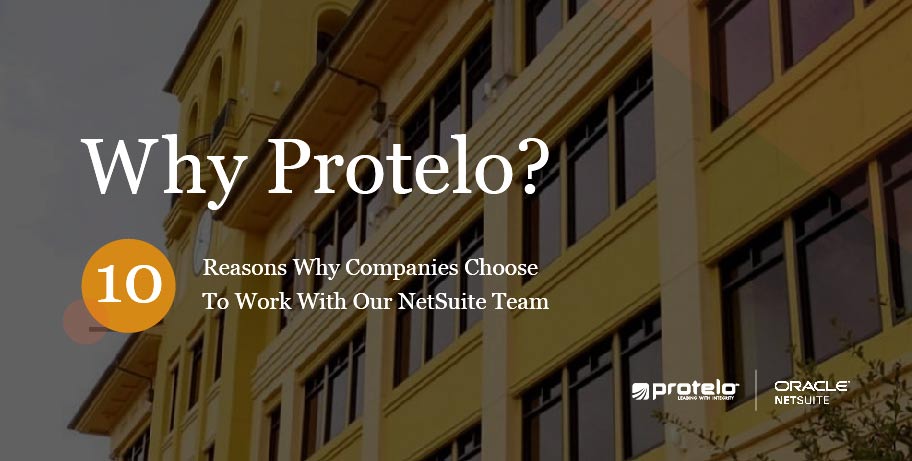 Why Protelo?
The Protelo Difference — A top-tier partner behind the NetSuite product.
WHAT SETS PROTELO APART? Protelo is more than just a software team; we are an extension of your business and are committed to your growth and success with every interaction. The benefit of working with Protelo is that we are small enough to care yet big enough to deliver.
Protelo is fueled with hard-working NetSuite software and consulting professionals dedicated to using their experience, ingenuity, and integrity to push clients toward their business goals. The collective knowledge of the Protelo team spans decades as well as a wide range of industries, business functions, technologies, and geographies.
Whether you are evaluating software for your business, interested in NetSuite ERP, or looking for an award-winning NetSuite partner to assist on a new project, our team is here for you. Learn the core values that fuel our team daily and the reasons why customers choose to work with the Protelo team over competitors.
Check Out Protelo's NetSuite Services List
The Protelo Difference: Protelo is an award-winning, full-service NetSuite partner and reseller that can help you to implement, service, and support NetSuite today. We are experts in all areas of NetSuite including ERP, CRM, and SuiteCommerce Advanced. NetSuite's cohesive, #1 cloud business management suite is designed for end-to-end efficiency, increased productivity and is transforming 33,000+ businesses worldwide. Have NetSuite questions? Our team is here for you!
10 Reasons Why Companies Choose to Work With Protelo's NetSuite Team
1. Our Company Culture
Protelo operates as a solid, close-knit, united team with offices throughout the United States, Poland and Portugal. We take pride in putting our customers first and providing value-added services, solutions, and expertise. With open communication, daily interactions, and overlapping global time zones, collaboration and teamwork is at its finest. Our employees and our customers are a part of every success and it reflects in the way we value and respect one another!
We continuously and mindfully build and expand our team with the top NetSuite professionals to keep up with the growth of the companies we sell, support and service. We love what we do. Check out our social pages to get an inside view of our business and our client page to learn why our customers love working with us.
• 350 years of combined NetSuite and direct industry experience
• 45 employees contribute to our business success with their NetSuite passion
• 300+ Happy NetSuite customers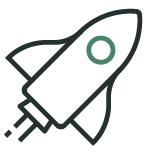 2. Our NetSuite Knowledge
Protelo provides a wide variety of NetSuite solutions including ERP, CRM, eCommerce, SuiteApp development and services as well as a full team of senior technical and business consultants in all areas of NetSuite. With deep experience in industries such as wholesale distribution, manufacturing, services, and research & development, Protelo has a diverse range of industry and vertical knowledge.
Protelo offers extensive NetSuite services, customizations, industry expertise, and tips/tricks to help your everyday NetSuite interactions. Protelo was recently awarded Oracle NetSuite Growth Solution Provider Partner of the Year, demonstrating the stability, attention to detail, and importance we put into our daily interactions with our clients and inside of the NetSuite system.
Protelo's direct-to-expert access means that there are no call centers or chat lines to go through to access our NetSuite consultants. Our experts and on-demand services are just a phone call away!

Protelo's NetSuite User Group: Join over 281 locally based NetSuite business professionals that have joined to network, share best practices, answer technical questions, and provide NetSuite solutions. It is Protelo's goal to stand out in the crowd of NetSuite solution providers in the US and become the go-to educational NetSuite reference for your team. This user group offers exclusive content, communication, and generates a local presence in the industry.
HOW DO I BECOME A MEMBER? Just simply request to join here to receive virtual training seminars, webinars, informational postings and local events for our educated team and our members.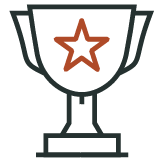 3. Our Quality
As an organization, we aim to provide strong, dependable leadership that customers can trust and believe in. With Protelo, there is transparency every step of the way. Protelo's expert pre-sales team ensures that your business has the NetSuite package that will support your company's goals and business processes.
Our team has worked hard to be recognized as NetSuite's Growth Solution Provider Partner of the Year starting with award-winning software consultants and providing a stellar level of service to our clients. We are proud to work as a supportive and cohesive team to attain these valued recognitions. Protelo has won numerous awards and acknowledgments for our services both locally and nationally.
A few quotes from our customers:
"With Protelo, I always feel spoiled. Whenever I call, everyone is available and they get things done as fast as possible." – Maui Jim

"We rate Protelo 10.5 out of 10. Everyone is knowledgeable and helpful and we don't have to chase anyone around for answers." – Haywood Vocational Opportunities
Evaluating NetSuite Software? Looking for NetSuite services?
Why Choose Protelo vs NetSuite competitors? Our consultants are passionate about understanding your company's processes and are committed to your success and reputation long after the go-live date.
With Protelo, your business will receive a direct line to skilled IT consultants for NetSuite support, with the ability to ask for help, and discuss best practices, buying options, pricing, products, and more. We are leading industry experts who possess a deep understanding of the software and the knowledge and skills to best tailor NetSuite to meet your individual business needs. We operate without service tiers, monthly minimums, or contracts.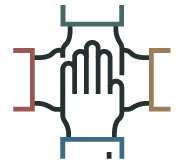 4. Our Customer Service
"At Protelo, we believe passionately in providing our clients with honest technology leadership. Our clients expect reliability, accuracy, and accountability in their relationships with us. Practicing openness and commitment ensures that our consultants meet our customers' expectations. In short, our clients trust us to say what we mean and mean what we say."
As an organization, we pride ourselves on being a NetSuite resource that customers can trust and believe in. We seek to serve our clients better by continuously asking for their feedback to see how well we're meeting expectations and learning more about what we can do to improve our services and our relationships.
HOW WE MEASURE CUSTOMER SERVICE: To measure our NetSuite services progress, we use a management tool called Net Promoter Score. NPS is very important to our team because it accurately measures customer loyalty and the possibility of gaining new and repeat business from our client base. On the NPS scale of -100 to +100, we strive to reach as close as possible to the perfect score of +100. Learn more on our Client Success Stories page.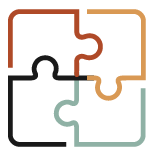 5. Our Experience and Process
The highly trained and certified NetSuite consultants at Protelo have 15+ years of business-process expertise and extensive knowledge of legacy, new, and emerging technologies. Our experts can help you take advantage of all that NetSuite has to offer with no disruption in your day-to-day business. Protelo's consultants are on-demand and ready to assist you in the short term or long term. We drive the right conversations to get remarkable results.
Protelo provides support, administration, and process optimization, understands business acumen, and has the technical expertise necessary for all aspects of the NetSuite system.
OUR PROCESS:
To fully provide the scope of each project, we offer:
• Evaluation of alternative approaches to integration options, retrofits, and new modifications.
• Streamlined processes with direct access to our team of consultants.
• An extensive team of business process and technical experts.
• NetSuite implementation and customization expertise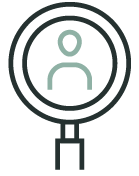 6. Our Values
The name "Protelo" comes from the Latin word meaning "to lead", a statement that our team takes very seriously and holds with great importance. We are fanatical about our customers and show it through open communication and the highest level of dependability. Our company operates on honesty, transparency, and integrity and is dedicated to high-quality work.
Protelo strives to offer the below values in our daily interactions with our customers:
• Honesty
• Integrity
• Transparency
• Trustworthiness
• Accountability
• Learning
• Customer Experience
"This care and consistency is the cornerstone upon which we have been gradually building our success and our growth. We will continue to invest in growing our business and our team by attracting and hiring the best talent and by continuing to stay committed to our core principles of integrity and transparency."
– Christer Johansson, Founder / CEO Protelo, Inc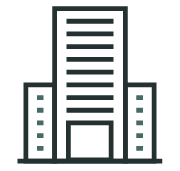 7. Our History
Protelo has been a NetSuite partner since 2011 and has helped hundreds of small, mid-market and enterprise companies increase efficiency and achieve their business goals with NetSuite.
Over the past decade, Protelo has tripled in size, quadrupled in NetSuite knowledge, and expanded across the US to better service customers in your area. Protelo continues to innovate in the NetSuite space with new SuiteApps, creating new modifications and customizations for our customers, and publishing how-to blogs and guides free for our customers and web visitors.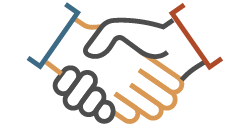 8. Our Leadership
We are encompassed by an incredible Founder & President, COO, CFO, and management team who have the vision to make tremendous ideas happen!
Through honesty, transparency, and integrity, our team is transforming businesses nationwide with services, business expertise, and the proven "Protelo difference" displayed in our daily customer interactions.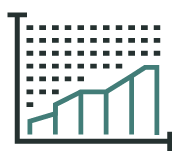 9. Our Growth
We've Got What It Takes! We are truly thankful for our dedicated and talented team of experts as we accelerate the pace of growth with the companies we support. Protelo has won a variety of recent awards and recognition for our NetSuite services, and we look forward to even more success in the future with our current Protelo team in place.
• Inc5000 Award & Inc Regionals Pacific Award 2022
• Sacramento's Fastest-Growing Companies 2020, 2021, 2022 | Sacramento Metro Area
• Bob Scotts Top 100 Value Adder Resellers
• Oracle NetSuite 5-Star & NetSuite Partner Award 2011-2021
• The List: TOP IT Consulting Companies – Sacramento Business Journal
• Oracle NetSuite Growth Partner of the Year 2020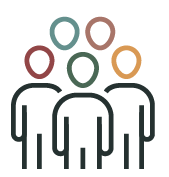 10. Our People
GET TO KNOW OUR NETSUITE TEAM: Browse our profiles and learn more about our knowledgeable and talented NetSuite consultants. We have it pretty great here at Protelo! Our team is fueled with synergy, positivity, and direction and is achieving high levels of growth. Check out our team!
Are you looking for a new NetSuite position in 2023? Learn more about our open positions today. We are always searching for talented consultants to join our team!
Protelo is here for you!
From stellar customer service, to retaining talented employees, setting long-term goals, and adapting to new technology, Protelo has what it takes to earn your business and provide top-quality NetSuite service. For more information on our NetSuite Expert Services or a customized NetSuite quote, contact our team today — obligation free.
Get NetSuite Services Request A NetSuite Quote
Additional NetSuite Resources:
• The benefits of NetSuite ERP
• What is NetSuite
• Why NetSuite for Growing Businesses
• Meet Protelo's NetSuite team
• Get NetSuite Pricing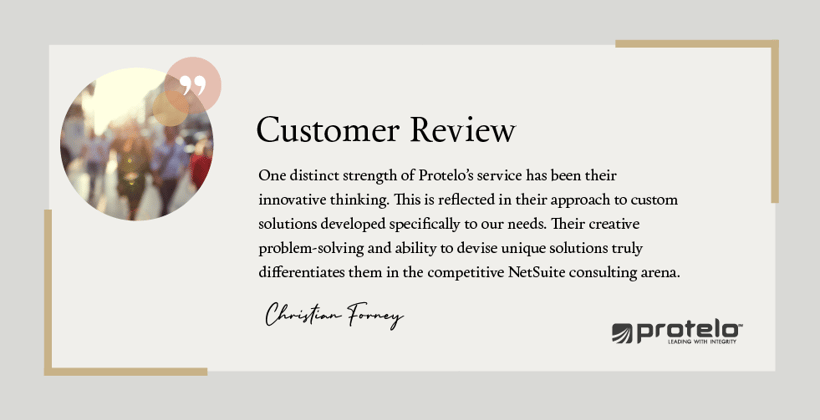 Follow us on Social for NetSuite tips, tricks, and ERP fun:
YouTube, LinkedIn, Twitter, Pinterest, Instagram, and Facebook