NetSuite ERP Automotive Case Study
Protelo helps West Coast Differentials Grease the Wheels for Successful
Wholesale Distribution
The Client
West Coast Differentials is a leading distributor of automotive differentials in the Western United States, with distribution reaching nationwide. Operating for over 25 years, the wholesale distributor built a reputation for timely orders, stellar customer service, and an easy buying process.
The Problem
A common issue wholesale distributors face is outdated systems for finance & accounting, warehouse & inventory management and customer relationship management—or no system at all to manage these critical functions. West Coast Differentials was no different. The distributor was running a powerful on-premise legacy system that was expensive to maintain—and needed a way to modernize the business.
What Solution?
West Coast Differentials did not have to search far to find a solution that met all the requirements the company needed in a new system. Having previously worked with the Protelo team during the implementation and management of their on-premise system, West Coast Differentials chose Protelo as their partner for: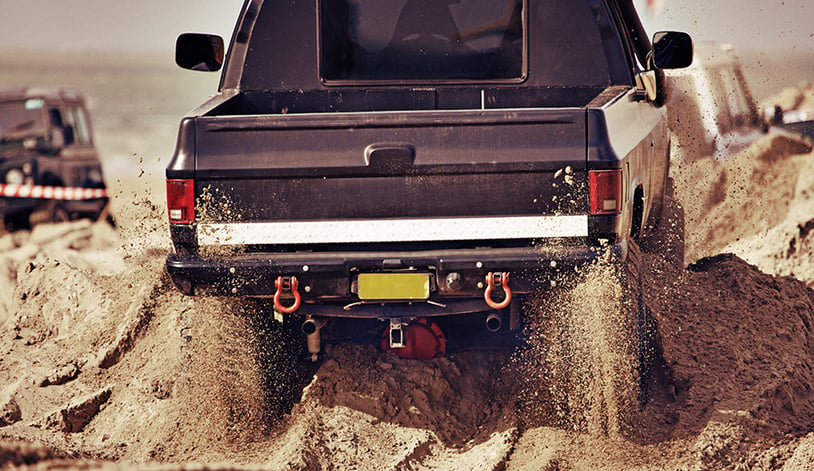 NetSuite is Tailor-Made for Wholesale Distributors
Wholesale distributors have unique considerations when choosing an ERP system to manage finances, CRM, eCommerce and other critical business functions. Wholesale distributors often have business-to-business (B2B) and business-to-consumer (B2C) sales bases, so there is a need for a system that can handle customer-facing and business transactions in one source.
Real-time, consolidated inventory information is critical for wholesalers that manage large and valuable transactions. Back-orders and stock-outs are detrimental to B2B relationships, as well as B2C. NetSuite is designed to manage the flow of complex information for seamless transactions with multiple buyers. Managing sales and warehouse operations in a single platform means that there is always one source of truth across departments and functions. A distribution business with unified finance, sales and warehouse can accelerate growth and satisfy more customers.
Engaging with customers is no longer just a B2C function; B2B distributors are realizing that proper customer relationship management can drive more sales and increase loyalty. NetSuite makes it easy for the CRM, account, sales and inventory management teams to access all the information needed to interact with customers to open new sales opportunities and resolve customer issues. From email marketing, order-to-quote automation, eCommerce and billing tools—customer needs can be managed in one place.
Achieving Business Benefits
West Coast Differentials is now able to manage their crucial business operations with NetSuite. To learn more about how Protelo helped modernize this automotive wholesale distributor's business.
NetSuite has helped the company to power more on-time sales, better customer relationship and business growth. See how in this complimentary case study. Fill out the form below to download instantly.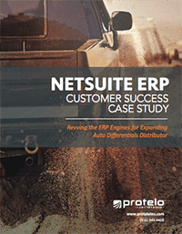 Download Case Study
Transform Your Business With NetSuite
Protelo provides businesses with a single source of expertise to implement, customize, integrate, and refine your back-end operations.
With decades of business-process expertise and extensive product knowledge under our belt, our consultants provide a single source of expertise to implement, customize, integrate, and refine your back-end operations. Protelo's experts have helped hundreds of companies harness the power of NetSuite. Check out our NetSuite pricing guide.
Our NetSuite experts help businesses select, tailor, and implement software to run their organization on one, integrated, cloud-based platform. NetSuite is the best-selling cloud-based ERP used by over 28,000 customers worldwide. It is an integrated suite of applications, built from the ground up for the cloud using a single data model.
Have Questions? Would you like a free trial or a demo? To learn more contact our team of NetSuite experts today!
We are here to make your business even better.
Contact Us For A Customized Product Demo

Why should you work with Protelo to purchase, implement, and customize NetSuite?
Personalized business guidance, one-on-one support and financing plans are just a few great highlights. Our team at Protelo is small enough to care and large enough to deliver with top-notch customer service. We have experience in all industries and continue to grow in our knowledge to provide your business the top services and solutions.
How to Buy NetSuite Learn more about the Protelo + NetSuite difference