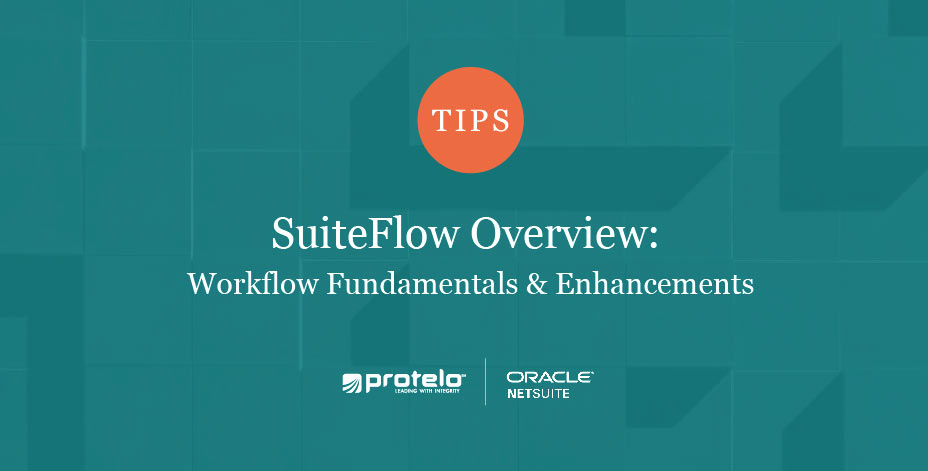 SuiteFlow: Workflow Fundamentals + Enhancements
Are you a NetSuite user looking to streamline your company's business processes? NetSuite workflows are a graphical tool that allows you to customize NetSuite to fit your business and industry, without knowing complex JavaScript or SuiteScript code. Workflows can apply to both standard and record types with multiple actions. Here are a few workflow management enhancements, tips, and some of the great workflow features to benefit your unique business.

Need additional NetSuite Support on your projects? It is our goal to be an on-demand resource for your team! Get direct access to our NetSuite experts. Whether you are looking for a one-stop-shop for all things NetSuite, or simply need answers to your questions, our NetSuite experts are here to make your business better.
Get On-Demand NetSuite Support
SuiteFlow Overview:
What is SuiteFlow?
Utilize SuiteFlow to create and implement NetSuite workflows. SuiteFlow is an out-of-the-box, workflow management tool with point-and-click capabilities for tweaking and customizing business processes. SuiteFlow enables users to quickly streamline custom business processes, define and automate powerful capabilities, and create triggering events that initiate a workflow.
SuiteFlows make it simple to create, edit, and manage workflow states actions, conditions, and triggers that enhance business processes into the NetSuite system. Knowing how to quickly and cleanly edit workflows is a fundamental skill for all NetSuite administrators and developers. This is the reason why NetSuite created SuiteFlow. Workflow management automates your business for maximum efficiency
SuiteFlow Key Benefits:
Easily create and adapt workflows based on your unique business needs.
Automate authorization processes, approvals, discounts and more.
Increase business process communication with continual tracking.
How to set up a workflow:
Enable the workflow feature in NetSuite.
Go to Setup > Company > Enable Features under SuiteCloud tab, check SuiteFlow box and save.
Once the feature is enabled go to Customization > Scripting > Workflows > New to access SuiteFlow interface.
One of the best ways to learn workflows is by physically creating a workflow to test.
"Make copy" button to copy a workflow
Copying a workflow allows the flexibility to modify different versions of an existing workflow in production without overriding the original. When viewing a workflow record, click the "make copy" button, and NetSuite will immediately save and create a duplicate of your workflow. Use the duplicated version as a starting point, make the modifications, change the release status and deactivate the original when a new version is completed.
A few items to keep in mind when copying workflows:
All custom fields must have unique script IDs, if the system runs into a duplicate a number will automatically be assigned to the script IDs in the workflow copy. Copying a workflow will create two identical workflows for a short period of time. Two workflows with the same ID running simultaneously may break both workflows, so the release status of the copy gets automatically set to "not running." This can be set to released when the ID number is changed and the second workflow is ready for production.
All custom fields within the workflow itself are copied to the new version. The "make copy" button is only available in view mode and does not provide the ability to copy or save as in edit mode on a workflow. The owner of the copied workflow is the person who clicked "make copy", no matter who the original source was.
Workflow States
Every workflow should contain at least one state otherwise, it will not be initiated to run even if the "Running" option is selected. States are the building blocks of workflows as they correspond to a stage or step in a business process. States include specific actions and are connected to other states by transitions. To create a state, open an existing workflow by clicking the option "Edit link" on the workflow and click the "New State" button on the context panel. Actions, fields, properties and transitions can now be added.
Workflow Fields
"Fields" work similarly to fields in all NetSuite records, although they live within the workflow. Fields can be added to the entire workflow or just to a particular state.
Users have the capability to set sublist values through a workflow for the items sublist. Before this update, the only way to control sublist data was through extensive knowledge and skill set of SuiteScripting. Note: Sublist fields can only be used in a before load, before submit, or after submit event context.
Workflow Actions:
Workflow Actions– Create actions that will allow a state (steps) to execute a command. For example: send an email, add a button, remove a button, set a field value, go to record, return user error.
Create a "Sublist Group" to utilize sublist actions.
Create Line is an updated workflow action that enables customization to sublist-related processes by adding lines to the sublist and authorizes greater customizations without having to use SuiteScript. When a screen pops up, define the event type, trigger type, contexts and conditions that apply in this action group.
The Create Line action can be found in workflow definitions on record types with a sublist SuiteFlow supports. The Create Line action includes standard action fields, including basic information, condition and schedule.
Effortlessly specify the triggering events that initiate a workflow
NetSuite starts an instance of a workflow on a record and a record transaction between state in a workflow based on specific triggers. Triggers are events that occur when records are viewed, created or updated. Workflow instances can also run on records based on a set schedule: monthly, weekly, daily or even multiple times a day. Check out a few more Workflow tips from our expert consultants.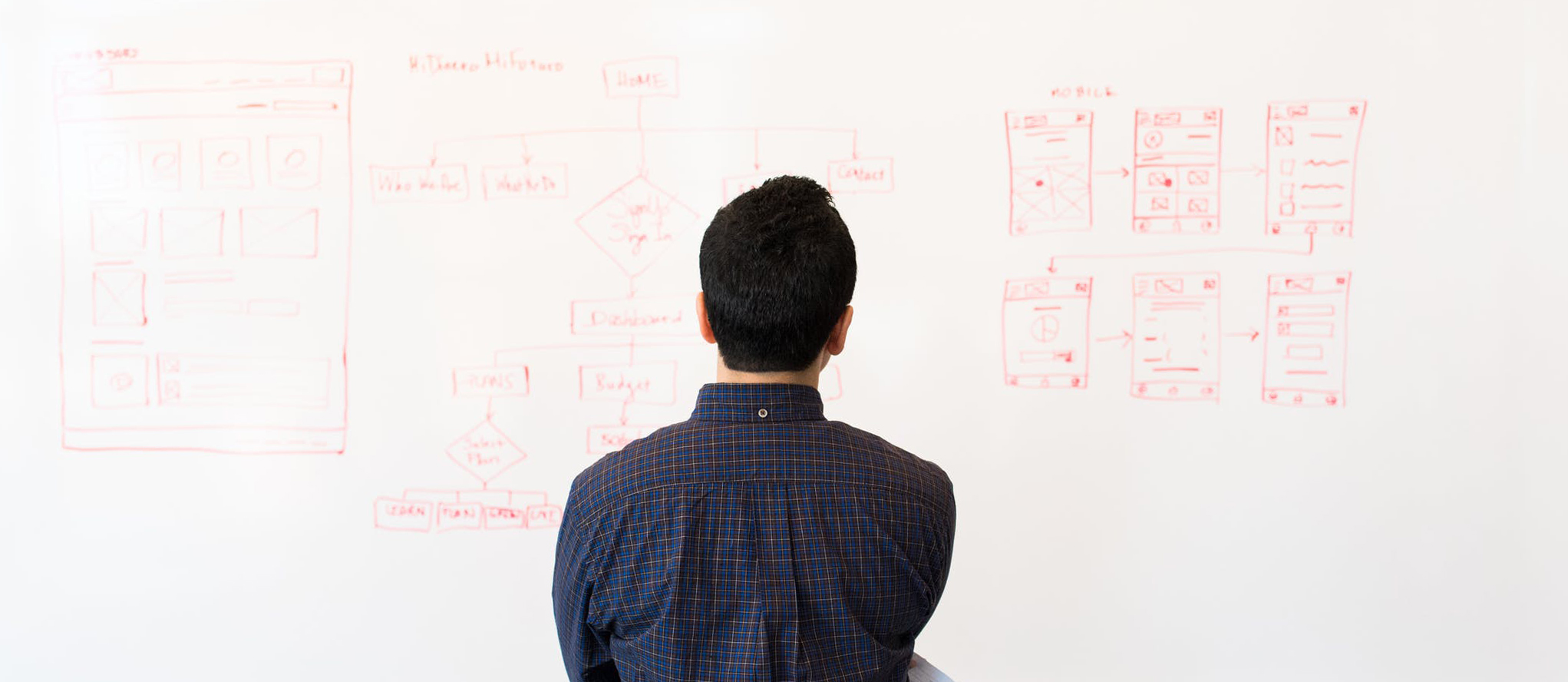 SuiteFlow (Workflow Manager) includes the following enhancements to SuiteFlow features:
• Enhancements to Sublist Support
• Support for Expenses Sublist on Expense Report Record
• Client Line Action and Sublists
• Client-Side Triggers and Sublists
• Sublist Action Groups and Sublists
NetSuite Release 2023.1 Highlights
More information about the full release can be found here!
More Tips, Tricks and NetSuite How-To's
• How to Set Up Compliant Email Messaging in NetSuite


• NetSuite Custom Segments


• NetSuite Search Formulas & Methods Overview


• How To Automatically Email Searches and Reports


• NetSuite Sandbox FAQ


• Import Online Bank Data and Auto Match Transactions in NetSuite


• FAQ: NetSuite Dashboards – Publishing, Permissions & Updates


• Customizations in NetSuite: What to Know


• NetSuite Data Imports


• How to create, edit and manage custom KPIs

Have a NetSuite Workflow Question?
Need help with NetSuite?
Let's talk! Protelo's expert consultants have the Suite answer!
Protelo is a NetSuite reseller and has an experienced IT team with over 20 years in the software industry. No contracts for services & troubleshooting, no minimums…If you have a NetSuite question, feel free to pick up the phone! We are here for your business. We work on-demand, when you need us. Contact our team today!
We can help you to implement, service and support NetSuite today.