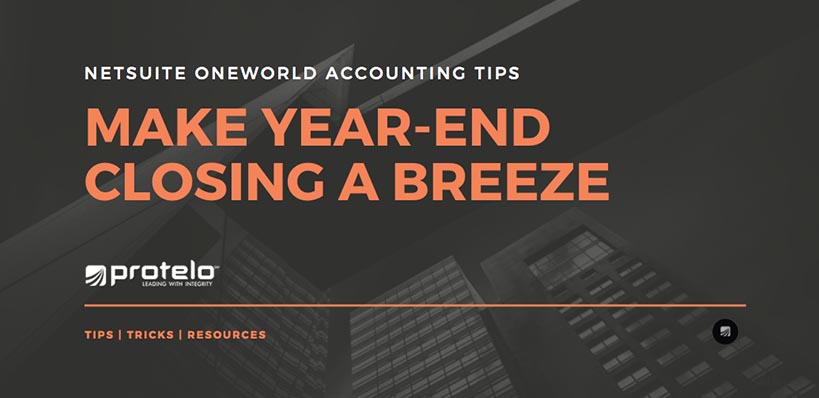 NetSuite OneWorld Accounting Tips: Make Year-End Closing a Breeze
NetSuite OneWorld Accounting Tips
With the end of 2023 rapidly approaching, accountants, CFOs, and business owners are preparing for the rush of year-end accounting tasks. For companies of all employee and revenue counts, this is a sizeable undertaking. There are endless moving parts involved in accounting, financial analytics, and reporting. Big data is just that: big. To avoid getting lost in a myriad of unfocused information, ensure the following boxes are checked to get streamlined year-end financial management using NetSuite.
Clean Data is a Clean Close
Organizing Fiscal Calendars
NetSuite OneWorld users have the ability to manage multiple fiscal calendars cleanly, this feature enables the finance team to organize and use different accounting period rollups for subsidiaries and specific periods of time. The fiscal base calendar rolls up and aggregates all fiscal calendars across the business, while the aggregate period is a hierarchal calendar of periods such as quarters and multiple years.
Fiscal Calendar Process:
Creating a Fiscal Calendar: Setup -> Accounting -> Manage G/L -> Fiscal Calendars.
Assign a Fiscal Calendar to One or Multiple Subsidiaries.
View the Fiscal Calendar: select the fiscal calendar to view the comprehensive rollup of accounting period for the subsidiaries assigned to a specific fiscal calendar.
Set Up Full Fiscal Year: Create the customizable accounting periods for a specific fiscal calendar.
Customer and Vendor Data
Another critical step in ensuring your year-end data is good and clean is updating customer records. To edit a customer record, ensure that customer list permissions are enabled for the finance team. If the Recent Activity in the account (accessible through Setup -> Accounting -> Manage Accounting Periods) is empty, the customer can be made inactive.
The same process can be applied to vendor records. Make sure all active vendors have the correct information on file. Vendors with no activity for the fiscal period can be made inactive in Accounts Payable by clicking System Information -> Check the Inactive box.
Close Across the Globe
NetSuite OneWorld provides an easy-to-use tax engine for businesses that can be customized for your unique business processes. Did you know about all the out-of-the-box features NetSuite comes with? Pre-configuration in over 50 different countries and 19 different languages, as well as support for 200 different currencies are all native features in the system. OneWorld also allows users to calculate taxes in real-time, from purchase transactions to cross-border sales.
OneWorld Global Features
Number of countries in which OneWorld is deployed: 215+
Number of languages supported: 27
Number of currencies supported: 190+
Number of countries in transactions: 200+
Number of countries supported for taxes and reporting: 200+
Number of bank payments formats: 90+
Whitepaper: NetSuite OneWorld Overview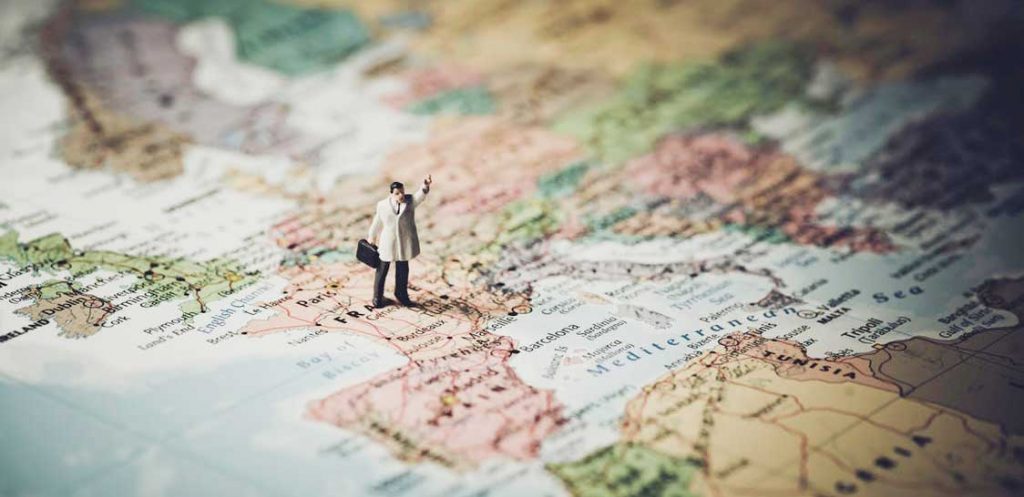 Looking Back
Reporting
Performing a finance "post-mortem" is critical to planning for the next year and beyond. NetSuite includes a robust set of financial reporting features that can be used to present finances to the C-suite and used to prepare and plan for the future.
Registers of Accounts Payable and Accounts receivable can be accessed in the reporting tab on the AR or AP screens. Sales Tax reporting, Purchases, and Vendor reporting information are available as well.
These reports can be pulled to aggregate all financial data for a unified picture of the businesses' profit, loss, and spends. Reporting makes financial close simplified for executives in the business outside of finance.
Achieving ROI
Finance people know return-on-investment is paramount to growing a business. NetSuite OneWorld in the cloud delivers cutting-edge financial management. The system enables companies to streamline and increase efficiency in financial processes without the cost of infrastructure or costly upgrades.
Need more help closing your books? Looking towards optimizing for next year and beyond?
Speak to a NetSuite OneWorld Expert today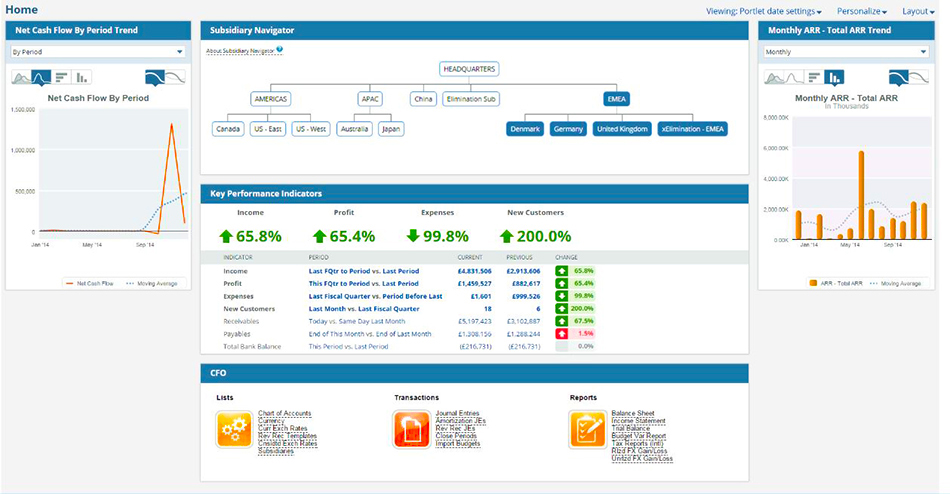 Expert NetSuite consultants here for you! Preparing businesses for 2023 and beyond.
Our award-winning NetSuite consultants can assist your team in the implementation, configuration, customization, and services of NetSuite solutions to work for your unique business processes. We provide support, administration and process optimization to ensure organizations get a return on their investment.
Whether you are looking for a one-stop-shop for all things NetSuite, or simply need answers to your questions, our NetSuite experts are here to make your business better.
Contact NetSuite Experts Today