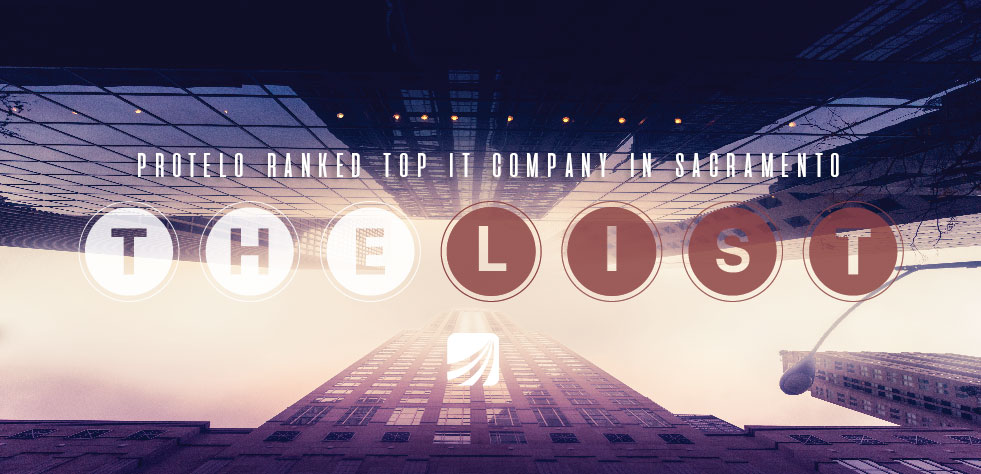 Protelo ranked as a Top IT Consulting Company in Sacramento
Every year, our local business newsweekly, The Sacramento Business Journal, puts together a roster of the most prosperous and growing IT companies within the surrounding areas of Sacramento, Placer, Yolo and El Dorado counties. As of December 27th, 2019, Protelo has been ranked #18 amongst the list of successful businesses and continues to climb the ranks year over year! We are very proud to be a ranked on this list and be a part of the Sacramento area.
Protelo is a full-service team of business, technology and development experts with consultants around the globe. With 75,000+ hours of consulting, 200+ NetSuite customers, and a fully trained staff, our team has well over 20+ years of experience within the software industry.
With an extraordinary satisfaction rating amongst our entire client base, we continue to grow and refine our on-demand service and support to go above and beyond for your business.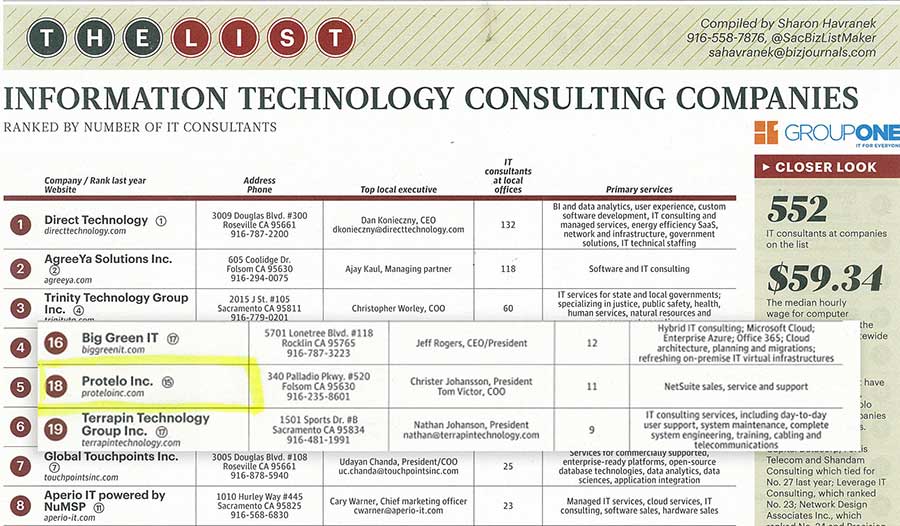 Whether you are managing your enterprise on legacy software, outgrowing your current applications and need a change, or searching for a modern platform built in the cloud like NetSuite ERP, we can help.
Protelo is a NetSuite reseller and partner who can optimize, customize, and help our clients streamline business with award-winning business tools and expertise. Learn more about Protelo.
Our 5-star NetSuite team understands the impact and the importance of our customers in our daily business growth.
We sincerely want to say a HUGE thank you to our clients for continuously choosing our team at Protelo. We know you have many choices in the NetSuite network and we appreciate the ability to be true extension to your team. We look forward to continued growth in the upcoming year.
Why Protelo? Learn the benefits of working with a knowledgeable local team of software and industry experts to help guide your business on the path of innovation for growth. Get direct access to our experts!
Contact Protelo today.