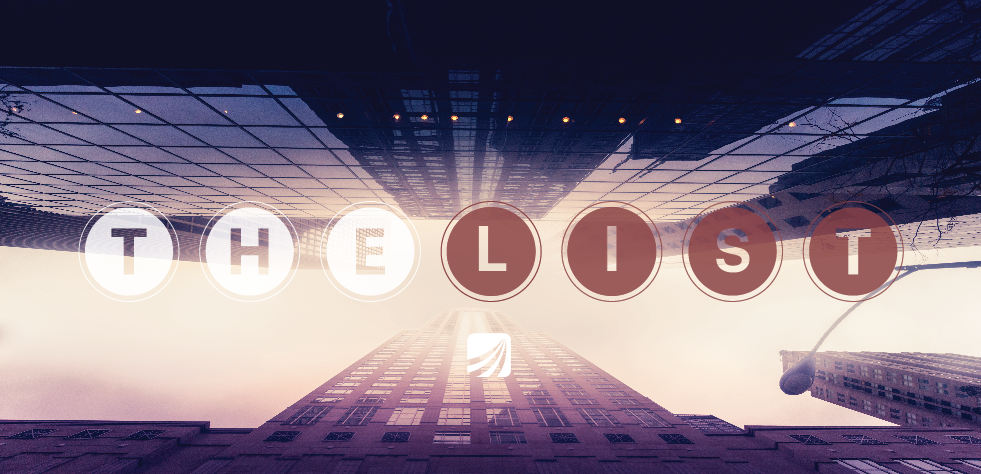 Protelo Designated Top IT Consulting Company In Sacramento
Protelo is excited to announce that we have achieved the Top IT Consulting Companies designation in Sacramento list for the second straight year. Protelo is #15 on the list amongst the top expanding Information Technology Consulting Companies in the region.
Each year, The Sacramento Business Journal compiles a list of the most successful and growing IT companies within the local and surrounding areas. As of March 30th 2018, Protelo is thrilled to be ranked #15 on the list and #6 on the "greatest increase list" with 16.67% increase in consultants over the past year. Companies surveyed on this list have offices in Sacramento, El Dorado, Placer and Yolo counties. This list shows that Protelo Inc, has earned this prestigious designation not just once, but two years in a row, ranking #21 last year.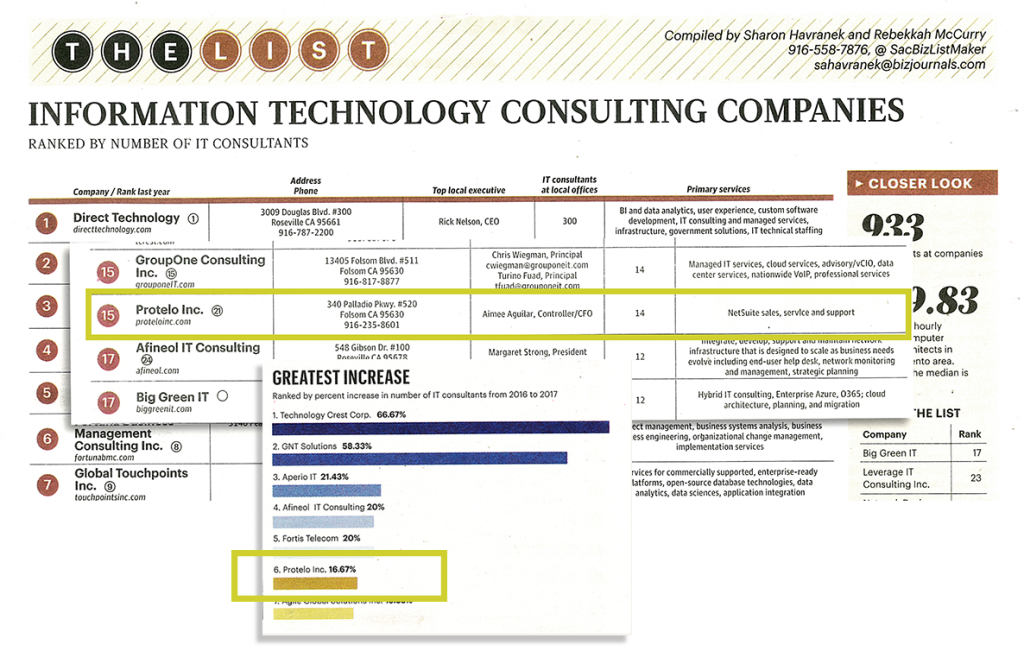 The list, compiled by senior researcher Sharon Havranek, contains plenty of staffing, it-services and tech companies, but Protelo is the only company of its kind on the list with NetSuite sales, services and support, a rare honor. Protelo is pleased to be in the great company of such amazing leaders and business owners. We hope to climb the ranks even higher next year.
We couldn't be celebrating over 10 years of business without our customers, employees and partners. We'd like to extend a thank you for choosing to work with us and we appreciate you. If you are a person or company who recently found Protelo, we hope you'll give us a call.
Thanks for all your support and making 2017 a great year,
-The Protelo Team
---
Direct Access To The Experts
Experienced Business and Technology Consultants
Protelo is an award-winning software and business consultancy firm that provides extensive services to ensure clients get the most out of their software. We are a one-stop shop assisting in the evaluation, implementation, configuration, customization and services of NetSuite and Iptor software.
NetSuite Services: Whether you're looking for implementation, customization, optimization, or just simple answers to your questions, Protelo can help.
Feel free to contact us, so we can figure out together how to better streamline your growing business operations.