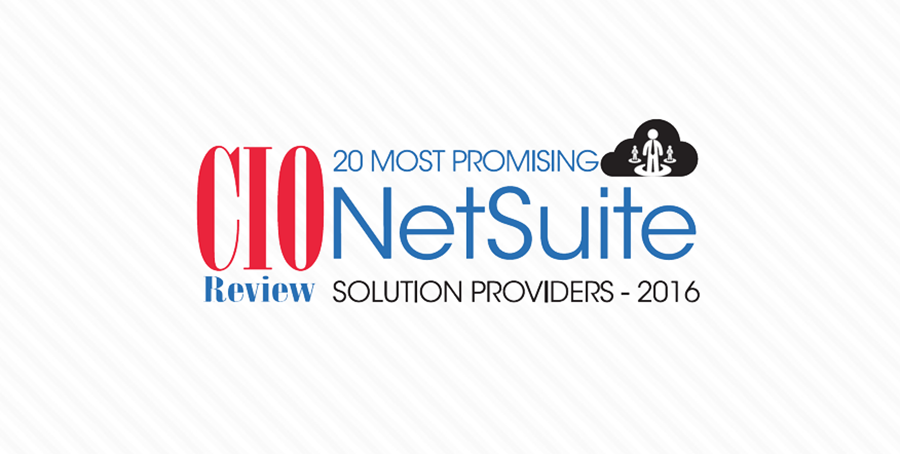 Protelo Selected As A Top 20 NetSuite Solution Provider
Esteemed Magazine Recognizes Rising NetSuite Partner for Its Highly Skilled and Dedicated Consultant Team in Propelling Clients towards Tailored Development and Growth.
We at Protelo are very excited to announce that CIOReview has recently selected our company one of the Top 20 most promising NetSuite Solution Providers. As a means of recognizing and promoting technology entrepreneurship, this list of companies is selected and compiled annually. Honorary industrial experts and editors work together to identify and select these most promising providers from a pool of online applicants.
CIOReview honed in on our company due to our personal connection with clients and our rising name in the NetSuite world. "Protelo, selected for our 20 Most Promising NetSuite Solution Providers list, has demonstrated a commitment to excellence and gained strong industry credibility," said Jeevan George, Managing Editor of CIOReview. "I congratulate Protelo and look forward to its continued success."
Click to read our full article.
Top-rated NetSuite partner: Going above and beyond for our customers
"We understand that finding the right software is absolutely key for meeting today's needs, but we really want companies to remember that their software must be able to act as a catalyst for growth for tomorrow's needs as well," says Protelo President, Christer Johansson. CIOReview noticed that we see, and value, the big picture; and that we don't serve quick fixes just to get the job done. We offer our customers ongoing refreshes and optimizations for the performance and flexibility needed to adapt to this rapidly shifting business world. From on-demand consulting to full-on implementation and on-going support, we provide whatever you need so that you can get the most out of your NetSuite investment.
So what is CIO Review and why do we care?
Published from Fremont, California, CIOReview is a print magazine that explores and understands the plethora of methods adopted by firms in order to execute the smooth functioning of their businesses. A distinguished panel comprised of CEOs, CIOs, and IT VPs including the CIOReview editorial board finalized the "20 Most Promising NetSuite Solution Providers 2016" in the U.S. and shortlisted the best vendors and consultants.
About Protelo:
From evaluation and solution design to customization and final deployment, Protelo's team is skilled in both the functional and technical aspects of NetSuite ERP, CRM, and Ecommerce. Protelo's consultants and developers are skilled in the evaluation, implementation, configuration, and customization of NetSuite solutions, but we really pride ourselves in how we get to know our customers so we can best use these skills to uniquely help them. The foundation of our company is built on long-term relationships. "Ultimately we believe people don't care how much you know until they know how much you care. No amount of knowledge or skill can compensate for a lack of genuine care," says Johansson. One of our customers recently expressed, "The consultants are sharp and smart. They've helped pull us out of fires with skills and knowledge. They've come to know our company inside and out, and I couldn't do my job without the people at Protelo." We look forward to being your NetSuite Solution Provider.