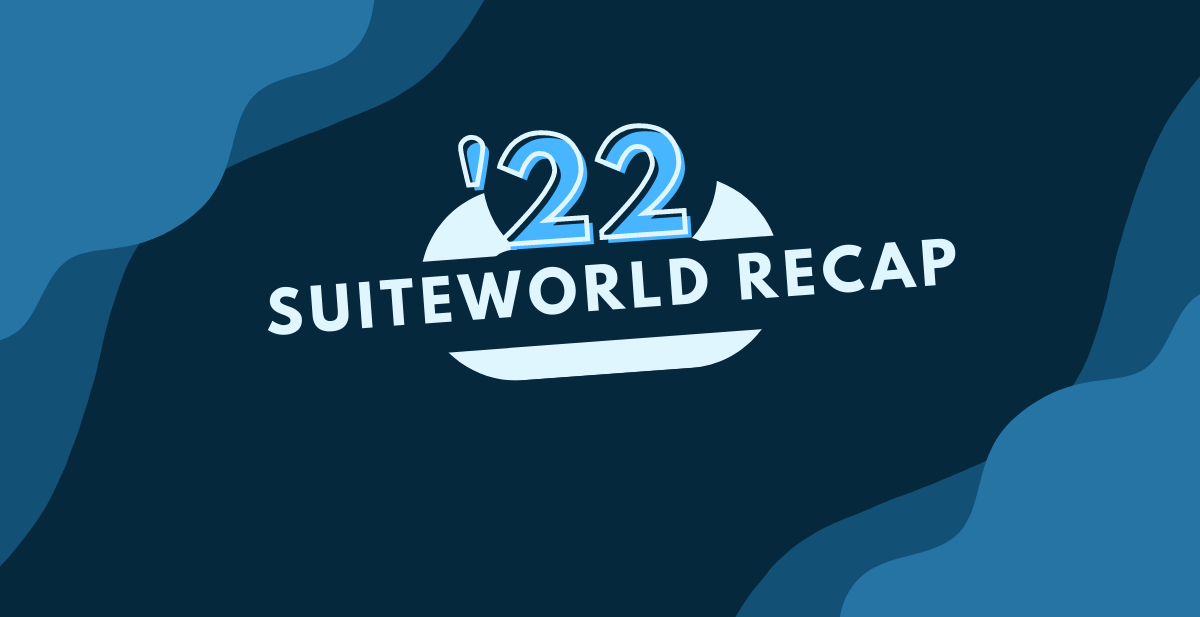 SUITEWORLD 2022 RECAP AND HIGHLIGHTS
The need-to-know insider information from the world's largest Cloud ERP conference.
SuiteWorld 2022 was back and bigger than ever, with the event selling out weeks in advance of the conference at Caesar's Forum in Las Vegas. The team at Protelo had a great time advancing our knowledge of NetSuite, hearing about new products and features—and the best part—meeting with many of our valued customers.
Top Full Suite Ahead Themes:
Automation Drives Growth and Strategy

Good Data is Key – See it in a Single Source across the Business
Agility Ensures Adaptability
Here are the top things you need to know from the SuiteWorld 2022 announcements, and a few fun photos too!
NetSuite Configure, Price, Quote (CPQ) Announcement
In June 2022, NetSuite acquired the powerful Verenia CPQ, a product already on NetSuite's SuiteApp website. NetSuite's CPQ functionality is now integrated into the platform and ready for customer use.
In the CPQ, the sales force and any other associates can quickly configure complex products—think multiple styles, add-ons, upsells, colorways, and more. The NetSuite CPQ works seamlessly with the suite of NetSuite commerce products (SuiteCommerce, SuiteCommerce Advanced).
From the CPQ, pricing, inventory, and profitability data are easy to access. Connected workflows that automate the transition from sales to delivery, generating a bill of materials (BOM), routings, and work orders.
New AP Automation Features
SuiteWorld 2022 revealed new AP automation features for NetSuite. The NetSuite AP Automation enhancements embeds Banking as a Service into NetSuite ERP financials. What does this mean exactly? Here are the new features:
Bill Capture: Capture vendor bills more quickly and with fewer errors by removing manual data entry and automating the entire bill capture process. Bills are scanned using AI/ML-based object detection and optical character recognition, and relevant details, like vendor name, PO number, items ordered, quantity, and pricing are then converted into digital text. NetSuite automatically creates a bill record, using artificial intelligence based on previous bill entries and pre-populates the appropriate fields. A side-by-side view of the actual bill makes it easier for AP teams to review and approve.
Bill Matching and Approvals: Automated bill matching ensures vendor bills are two- or three-way matched with the associated purchase orders to ensure details such as unit pricing, quantity, and totals are accurate.
Payment Reconciliation: Improve the accuracy of accounting data by eliminating error-prone manual reconciliation and enabling a faster financial close. An intelligent rules engine matches and reconciles virtual credit card charges while flagging discrepancies for further review by accounting staff. Additionally, missing entries, such as bank fees, can be created automatically, saving time and eliminating potential errors.
Our Team at SuiteWorld:
For the 5th year in a row, the Protelo team attended SuiteWorld and was proud to be listed amongst 8,000+ attendees, partners, and NetSuite product experts in person and on air. We want to send a huge shout-out to so many of you who met with us and attended our appreciation dinner at Ruth's Chris. Our team enjoyed speaking with you, and learning about your business needs, and complexities, and we are here to help you solve them!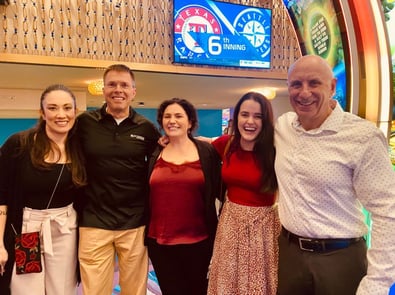 SuiteWorld 2022 Highlight Reel:
What The Experts at Protelo Can Do To Help:
Whether you're looking for NetSuite licensing, customization, best practices, implementation, optimization, integration, or simply want answers, Protelo can help.
Providing unparalleled service as a 5-Star NetSuite Solution Provider for over a decade, Protelo implements business technology solutions and services that drive efficiency and solve the challenges modern businesses face. Our global team of technology experts has assisted hundreds of small, midmarket, and enterprise companies across diverse industries and verticals to achieve their business goals.
The true benefit of working with Protelo is that we are big enough to deliver, and small enough to care. Call us for direct access to the experts…the first time you dial or contact us through our online form.