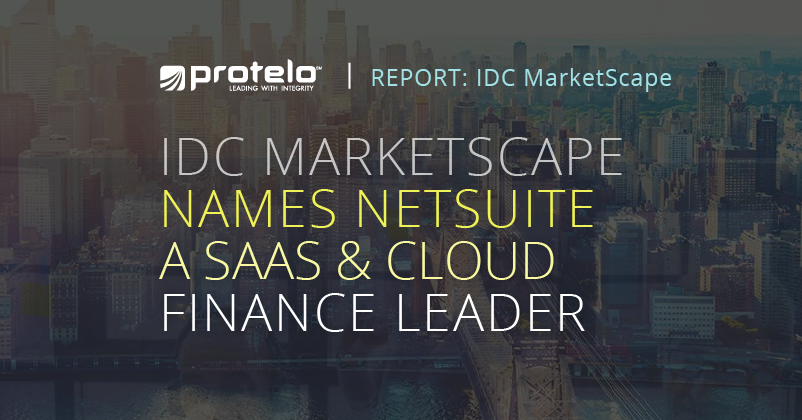 Report: IDC Marketscape Names NetSuite a SaaS and Cloud Finance Leader
The results are in… NetSuite has once again been named a top vendor for modern cloud-enabled solutions for businesses worldwide.
Analyst firm IDC names NetSuite a worldwide leader in Enterprise SaaS Software and Enterprise Cloud Finance Solutions. The IDC MarketScape: Worldwide SaaS and Cloud-Enabled Midmarket ERP Applications Vendor Assessment evaluated 14 of the top software-as-a-service vendors on several criteria including "functionality, user interface, ease of use and implementation, scalability, language support, pricing model, financial stability and innovation and investment."
The digital shift leaves no industry or vertical untouched. Companies in retail, business-to-business, business-to-consumer and a multitude of other sectors are fundamentally altering the way they do business to keep up with the changing demands of the digital economy. Business performance and growth is the ultimate goal of transforming a business to keep pace in the digital era. There are a few ways industry leaders are using NetSuite to achieve this.
As a 5-Star NetSuite partner, we're obvious evangelists of the NetSuite platform and solutions for accounting, customer relationship management and eCommerce. You don't need to take it just from us, let's explore why companies in over 100 countries trust NetSuite to manage their business operations from the IDC technical experts in the newly released report.
Digital Transformation's Role in the Modern Business
Companies are ridding their technology portfolios of antiquated technologies and legacy systems that do not have the capabilities to grow and change with the demands of modern business. More and more companies are leveraging true cloud technology because of the ability to access unified, real-time information across the enterprise.
Cumbersome reporting, an overload of unorganized data and planning that is not backed by tangible data sets were also common bottlenecks growing midmarket and enterprise companies face.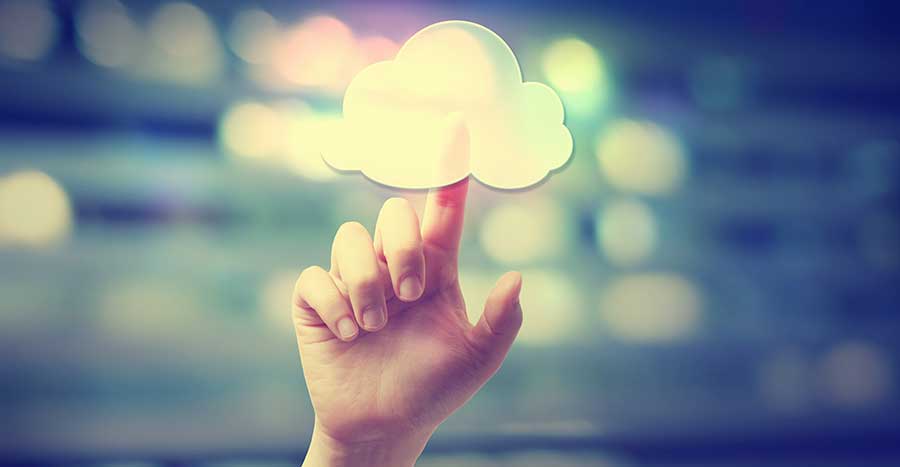 The Expert's Verdict
After contacting over 35 customer references, the official IDC opinion states that NetSuite is the optimal choice for midmarket and small enterprises that seek to simplify complex operations. Global capabilities and the financial suite of solutions were also noted as strengths of the solution.
NetSuite's challenges are that the platform has yet to incorporate their roadmap plan of incorporating machine learning into their system, meaning that automation of certain tasks involving a physical point-of-sale are harder to automate within the system.
The report also explores the different modes of implementing a new instance of NetSuite ERP into a business. Analysts at IDC suggest finding a trusted third-party software vendor that has:
Completed implementations in your specific industry.
Strong references from current clients.
The ability to integrate with other business systems.
IDC agrees that NetSuite can dramatically transform a business by automating manual processes, making global expansion possible and consolidating enterprise systems into one source.
Protelo's NetSuite experts can help you to evaluate, purchase, implement, and support NetSuite today.
Working with Protelo, you will receive:
Customized NetSuite pricing
Direct access to experts
On-demand services
Pay-as-you-go-billing
No upfront costs or minimums
United States-based team
Contact Protelo's NetSuite Experts

Our award-winning NetSuite consultants are here to make your business better with NetSuite!