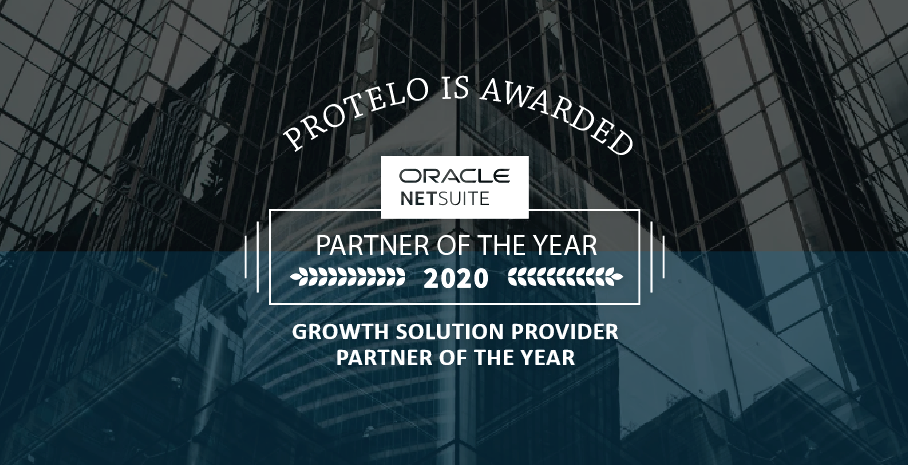 Protelo Wins NetSuite Growth Solution Provider Partner of the Year
Folsom, Calif., July 2020 — Protelo, Inc., A 5-Star designated Oracle NetSuite Solution Provider, has won the Growth Solution Provider Partner of the Year 2020 from Oracle NetSuite.
The Oracle NetSuite Growth Solution Provider Partner of the Year recognizes NetSuite partners that achieve high levels of growth and customer attainment annually. Year-over-year, Protelo has achieved tremendous growth in new NetSuite logo sales and within the company's current Protelo NetSuite customer portfolio.
"We are honored and delighted to be recognized by NetSuite as The Growth Partner of the Year. This growth is achieved by the commitment to excellence that every member of our team lives by. Our team members are driven by a genuine care and desire to meet and exceed our customers' expectations," said Protelo CEO Christer Johansson.

"This care, and consistency, is the cornerstone upon which we have been gradually building our success and our growth. We will continue to invest in growing our business and our team, by attracting and hiring the best talent, and by continuing to stay committed to our core principles of integrity and transparency."
Protelo COO Tom Victor explains that achieving the Growth Solution Provider Partner of the Year award was made possible through our dedicated team and our will to help companies evaluate if NetSuite is right for them.
"The Growth award is a true testament to our team at Protelo and at NetSuite," said Tom Victor. "Protelo prioritizes focused dedication to excellence in how we treat our NetSuite customers and projects—big or small."
The NetSuite Growth Solution Provider Partner of the Year is an exclusive designation only awarded to the top growing Solution Provider in the global partner program. NetSuite presented Protelo with the award during its virtual Solution Provider conference in July 2020.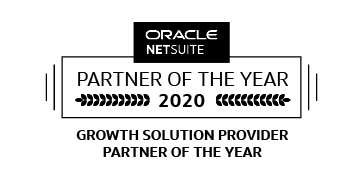 About Protelo, Inc.
Protelo, Inc. is a 5-Star NetSuite Solution Partner and reseller headquartered in Folsom, California, with consultants across the United States and Europe. Protelo employs a large, highly experienced team of NetSuite ERP consultants and business technology experts.
With decades of collective experience, their global team of technology experts have a deep knowledge of NetSuite development and business consulting. Protelo has assisted hundreds of small, mid-market, and enterprise companies across diverse industries and verticals in reaching their business goals. Protelo's core values are the transparency, open communication, and accountability we provide to each customer.
Follow us on Social for NetSuite tips, tricks and ERP fun:
YouTube, LinkedIn, Twitter, Pinterest, Instagram, and Facebook