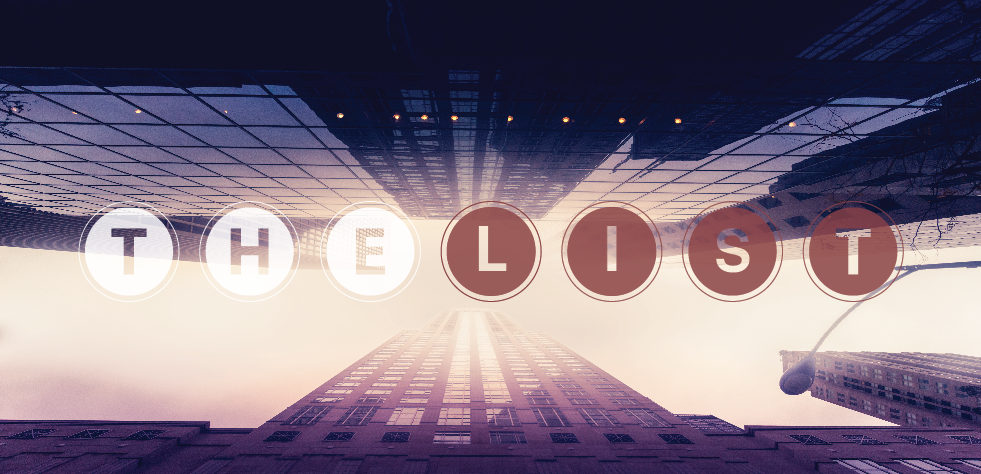 PROTELO RANKED ONE OF THE TOP IT CONSULTING COMPANIES IN SACRAMENTO!

Each year, The Sacramento Business Journal compiles a list of the most successful and growing IT companies within the local and surrounding areas. As of March 10th 2017, Protelo is thrilled to be ranked #21 and NEW to the list. Companies surveyed on this list have offices in Sacramento, El Dorado, Placer and Yolo counties.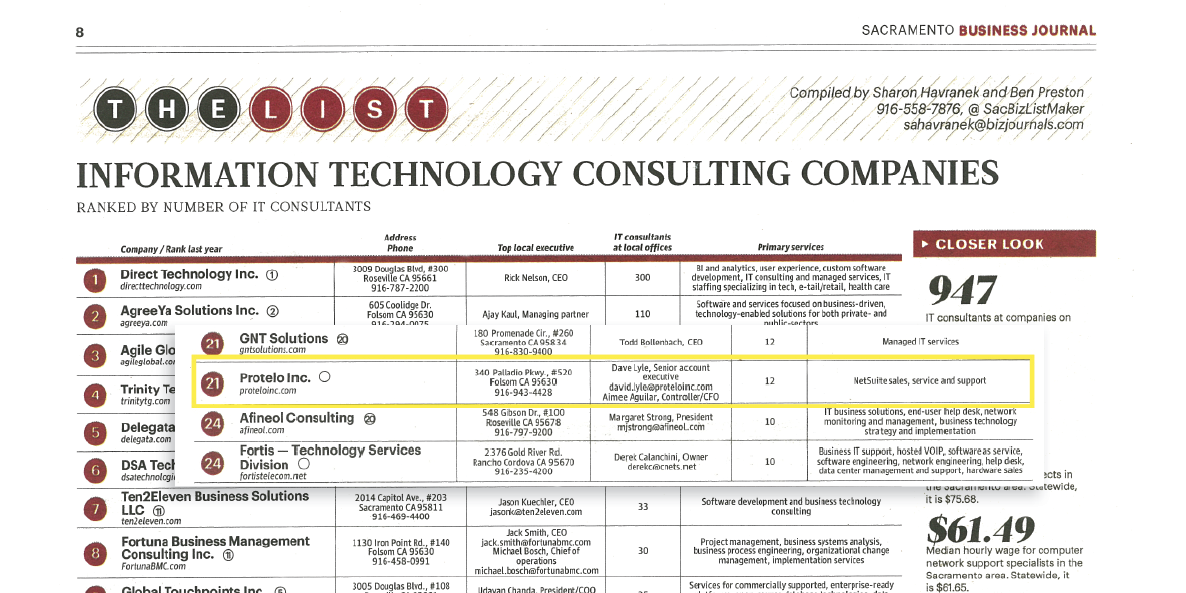 Protelo is overjoyed to be in the great company of such amazing leaders and business owners. We hope to climb the ranks even higher next year!
If you are one of our current customers, we sincerely thank you for choosing to partner with Protelo! We could not have made it to this place without you. If you are a person or company who recently found Protelo, we hope you'll give us a call.
The team has well over 20+ years of experience within the software industry, and Protelo has an exceptional satisfaction rating among all our clients. Whether you run your business off legacy software, or are hoping to try something more flexible and modern like NetSuite, we can customize your system to help your business run more efficiently with award-winning business tools.
Thanks for all your support,
-The Protelo Team
Easy, Direct Access To The Experts For Your Every Need
NetSuite Services: Whether you're looking for implementation, customization, optimization, or just simple answers to your questions, Protelo can help.
Legacy Services: If your business needs more tools, a small upgrade, or a big integration, please feel free to send an email to our software consultants. We'd love to talk with you about various ERP software options for your thriving business.

Why Protelo: The team at Protelo comprises experienced NetSuite software and consulting professionals who are committed to using their skills, creativity, and honesty to help clients achieve their business objectives. With decades of collective expertise spanning various industries, functions, technologies, and geographies, the Protelo team has the knowledge and experience to provide valuable guidance and support to businesses of all sizes.
Whether you're considering software options for your company, interested in implementing NetSuite ERP, or seeking an award-winning NetSuite partner for a new project, our team is ready to assist you. We uphold core values that drive us every day and differentiate us from our competitors. Discover why customers choose to work with Protelo and experience our unwavering commitment to your success.