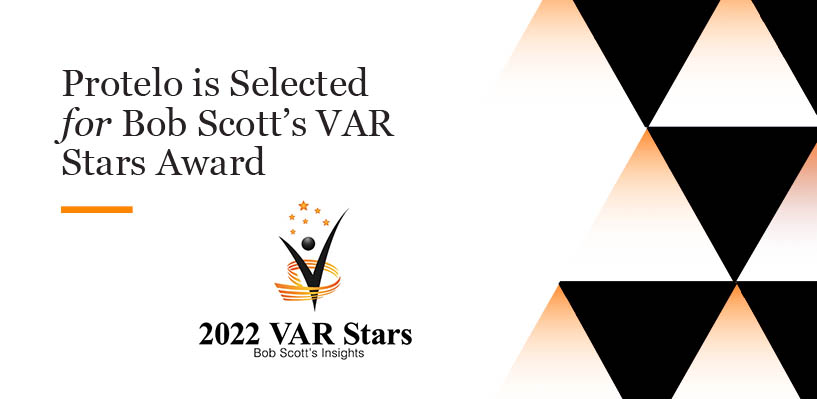 Protelo is Selected for Bob Scott's VAR Stars Award
PRESS & AWARDS | FOLSOM, CA - January 13th, 2023
PROTELO, INC – A Top NetSuite Partner and Solution Provider – has been awarded as one of Bob Scott's VAR Stars for 2022. A group of 100 top organizations honored their achievements and performance in mid-market financial software. This list is not determined by revenue but on the factors of growth, leadership and innovation. We are honored to be listed alongside businesses who are the best at what they do.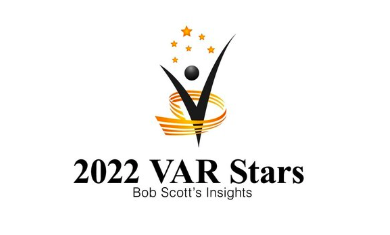 "It is a privilege to be recognized by Bob Scott's VAR Awards the past 3 years in a row. Our success reflects the dedication, hard work, customer satisfaction, and the expertise our team has to help customers reach their business software goals." Said Protelo COO, Tom Victor.
Bob Scott is a long-standing enterprise technology journalist that has informed the mid-market financial software community with his insights, email newsletters, and website since 2009.
Cloud ERP is the future, and the future is now. It's never been more important for businesses to have fully integrated, up-to-the-minute, real-time business data at their fingertips. Learn more about NetSuite ERP.
5 Reasons Companies Move To Cloud ERP:
Accurate decision making with built-in analytics and machine learning


Eliminate manual processes


Real-time insight into performance and trends


Automate, connect data, and monitor every aspect of the business from a single platform.


Simplify the software complexities of your business. Create more value with less resources.

The Benefits of NetSuite
About Protelo
Protelo's business software experts are here to help businesses find better efficiency and visibility with NetSuite to support growth and change. Whether you are outgrowing your current applications and need a change, or searching for a modern platform built in the cloud like NetSuite ERP, we can help.