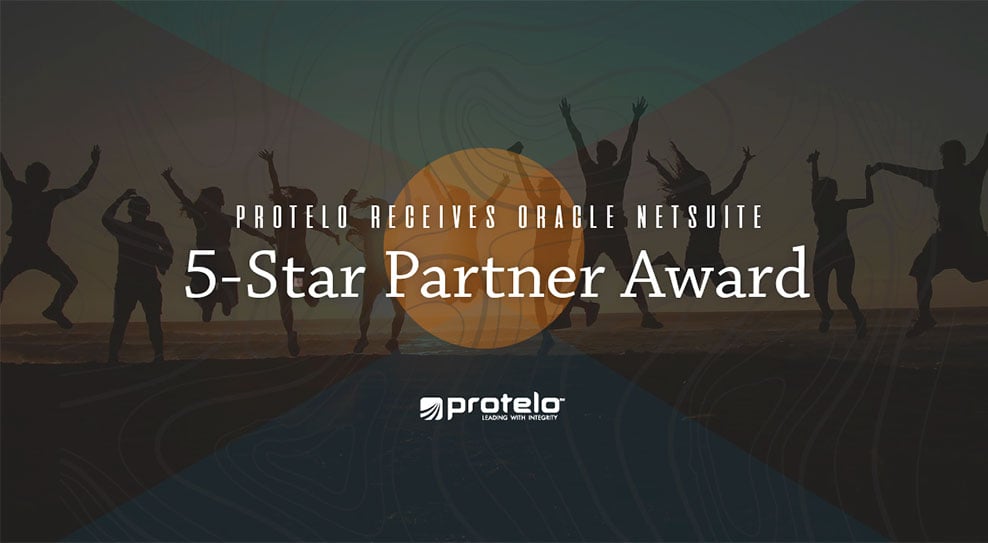 NetSuite Recognizes Protelo With The 5-Star Solution Provider Award
Protelo Inc., a NetSuite Solution Partner, solidifies position as a top NetSuite provider.
Folsom, Calif., January 2020 — Protelo, Inc. A top provider of NetSuite Enterprise Resource planning solutions and services is proud to announce the attainment of the NetSuite 5-Star Partner designation.
Protelo has been a NetSuite partner since 2011 and has helped hundreds of small, midmarket and enterprise companies increase efficiency and achieve their business goals with NetSuite. Protelo provides a wide variety of NetSuite solutions including ERP, CRM, eCommerce, SuiteApp development and services; as well as a full team of senior technical and business consultants in all areas of NetSuite.
With deep experience in industries such as wholesale distribution, manufacturing, services, and research & development—Protelo has a diverse range of industry and vertical knowledge.
CEO Christer Johansson foresees a long-lasting and successful continued partnership with NetSuite and Protelo's NetSuite clients.
"At Protelo, we believe our customer's success is our success," said Protelo CEO Christer Johansson. "We provide unparalleled service to help our customers solve complex challenges and grow their businesses as a result. The 5-star achievement not only illustrates our team's high levels of performance, skill, and reliability. It is also an indicator as to the trust our customers and prospects have in our partnership."
COO Tom Victor explains that achieving the 5-star Partner award was made possible through an established and seasoned team of ERP professionals.
"The 5-star partner award is a true testament to the expertise of our NetSuite team, from sales and pre-sales through the implementation and support team," said Protelo COO Tom Victor. "Our company was founded on providing best practices and the highest level of customer commitment, and this award demonstrates that."
The NetSuite Solution Provider program is a worldwide partner ecosystem for reselling Oracle NetSuite products, solutions and services. The NetSuite 5-star Award is an exclusive designation only awarded to several top Solution Providers in the global partner program.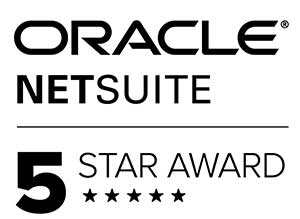 About Protelo, Inc.
Protelo, Inc. (www.proteloinc.com) is a full-service NetSuite Solution Partner and reseller headquartered in Folsom, California, with consultants across the United States and Europe. Protelo employs a large, highly experienced team of NetSuite ERP consultants and business technology experts.
With decades of collective experience, their global team of technology experts have a deep knowledge of NetSuite development and business consulting. Protelo has assisted hundreds of small, mid-market and enterprise companies across diverse industries and verticals in reaching their business goals. Protelo's core values are the transparency, open communication and accountability we provide to each customer.