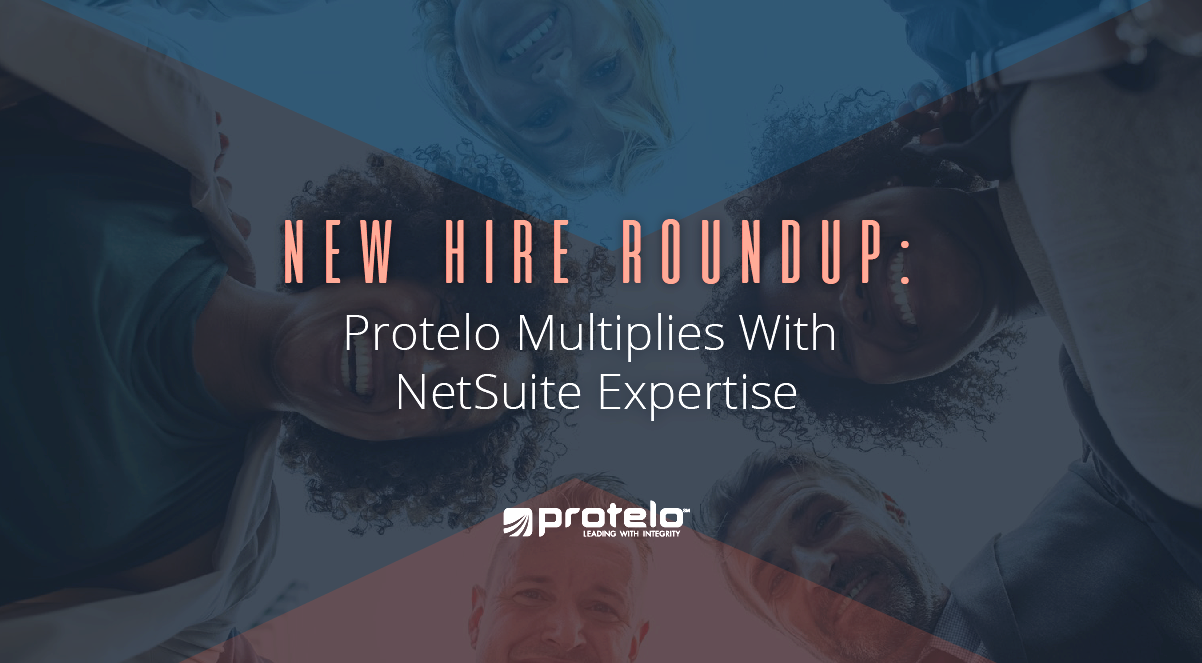 New Hire Roundup: Protelo Multiplies with Expertise
We have it pretty great here at Protelo! Our team is fueled with synergy, positivity, direction and is growing like never before!
We are encompassed by an incredible Founder & President, COO, CFO and management team who have the vision to make tremendous ideas happen and are people who anyone would be lucky to be around. Genuinely great people! Through honesty, transparency, and integrity our team is transforming businesses nationwide with services, business expertise and the proven "Protelo difference" displayed in our daily customer interactions.
Protelo's workplace operates as a solid, close-knit, united team as more than half of our employees work remotely throughout the U.S., Poland and Portugal. With weekly company meetings, daily interactions, and overlapping global time zones, collaboration and teamwork is at its finest. Our employees are a part of every success and it reflects in the way we value and respect one another!
We are excited about the expansion of our team to keep up with the growth of the companies we sell, support and service. The collective experience of the Protelo team spans decades as well as a range of industries, technologies and geographies.
Get to know the new knowledgeable, talented individuals to recently join our team: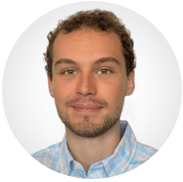 Eddie Atter – Senior Technology Consultant
Affiliated with Protelo since 2015 and currently serving as a Senior Technology Consultant, Eddie is responsible for the design and implementation of various software strategies and solutions. He possesses an in-depth knowledge of software development with previous experience in mobile applications, web design, and information technology. His far reaching skill set includes Netsuite (SuiteScript and SuiteFlow), JavaScript, Java, HTML, CSS, PHP, MySQL, Node.js, Django, Python, C, C++, CUDA, x86 Assembly, OCaml, Docker, Bash, Linux, DynamoDB, MongoDB, Android, Kotlin, ActionScript, Cassandra, and TypeScript. Eddie maintains a driving propensity toward learning coupled with a unique capacity for rapid understanding of new concepts.
Matt TeLindert – Senior Business Consultant
Matt comes to Protelo with 13+ years of accounting, finance, and NetSuite consultant experience. Matt's specialty is being able to structure and customize NetSuite and business processes to ensure data integrity and trustworthy financial reporting. His areas of expertise include accounting, financial reporting, budgeting, payroll, and data migration. Matt is an avid sports fan, and participates in basketball and volleyball leagues when not at work. His favorite team is the Green Bay Packers – try not to hold that against him!
Mikaela Johansson – Business Consultant
A familiar face on the team, but over the last few months Mikaela has fully transitioned out of the accounting and is taking on the new role of a NetSuite Business Consultant. Mikaela brings to Protelo 5+ years of business and NetSuite experience. Mikaela combines her business and NetSuite experience in areas like payroll, accounting, CRM, administration, SuiteBuilder, SuiteFlow and SuiteScript. Outside of Protelo, Mikaela pursues her passion for drawing and enjoys spending time with her family in the beautiful mountains of Sheridan, WY.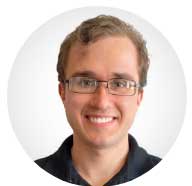 Ben Kramer – Technology Consultant
Ben has gained invaluable experience working in web development for various local businesses in his hometown of New York. He is proficient in JavaScript, HTML and CSS. Ben recently earned a Bachelor of Science in Engineering degree in Computer Engineering from the University of Pennsylvania. There he did legged robotics research in the Kod*Lab for four years.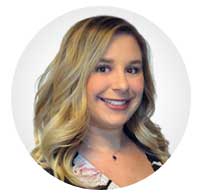 Taylor Victor – Business Development Representative
Taylor joins Protelo as a business development representative. Her experience includes 10+ years in service industry management and customer service. Her breadth of experience includes management strategies, sales management, customer relations and training. Taylor has a Bachelor of Science in Nutrition and Food from the California State University — Sacramento.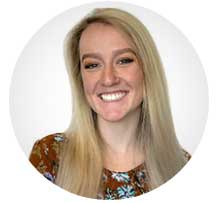 Marissa Johansson – Sales Operations Analyst
Marissa joins Protelo as a Sales Operations Analyst. Her scope of experience includes customer service, sales and marketing, payroll, A/R, and A/P processes which has contributed to the development of her interpersonal, communicative, and organizational skills. Marissa has a Bachelor of Science in Health and Human Performance with an emphasis in Exercise Science from Montana State University. From her education and work experience, Marissa has acquired critical thinking and problem-solving abilities and has superb attention to detail.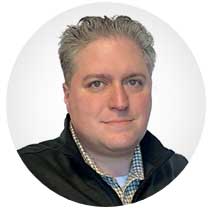 Michael Rissi – Senior Business Consultant
Mike has over 25 years of experience in the IT industry, with more than a decade of that experience using NetSuite. His vertical experience ranges from agriculture to manufacturing to software. Prior to joining Protelo, Mike ran a NetSuite consulting practice for five years and oversaw the development of SaaS offerings, day to day operations, and the development and implementation of an enterprise technology investment strategy. He set direction to several business functions including IT, BI, Operations, HR, Contract Management, Sales, and Support Organizations.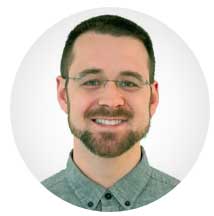 Tim Opsal – Senior Business Consultant
Tim joins Protelo with over 3 years of NetSuite experience and over 8 years of business experience as an entrepreneur, consultant, and Application Development Manager. Having worked most recently in the Biotechnology space, Tim first gained exposure to NetSuite in the Professional Services arena where he managed the NetSuite development and administration for a mid-size consulting company and oversaw all aspects of BI development. Tim is a Certified Scrum Master (CSM) and has meaningful career experience in Power BI, SAP, SAP Concur, and all Microsoft products (especially Excel and Visio).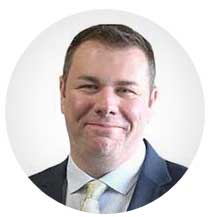 Joshua Bruce – Senior Technology Consultant
Joshua Bruce has over 20 years of information technology and business process development and has built a reputation as a consummate problem solver. His technical expertise encompasses hands-on implementation of new systems and integrations, project management, requirements engineering and solution design across many different industries. From startups to decades-old technology companies looking to modernize and improve efficiency, Joshua has guided organizations through selection and implementation of ERPs, CRMs, iPaaS solutions and led projects to create new solutions for critical processes.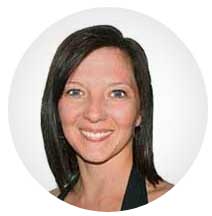 Nicole Watson – Senior Business Consultant
Nicole joins Protelo with several years of experience providing NetSuite consulting services to clients, and more than 12 years of financial accounting and general business experience as an accountant. She has held accounting positions in the distribution, manufacturing and professional services industries, and has built a reputation with many clients through consulting as a trusted business advisor. Nicole holds a Master's Degree in Business, a Bachelor's Degree in Accounting, and Certified Public Accountant credentials in the state of Ohio.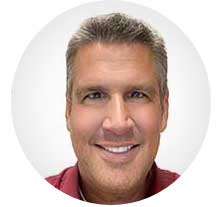 Rick Moritz – Senior Business Consultant
For the past 7 years, Rick has been working with NetSuite and managing implementations, administration, supply chain, and advanced manufacturing projects. Rick has a diverse background that spreads across eCommerce, software, apparel, industrial Manufacturing, and wholesale distribution.
Meet our valuable team members
---
Our consultants get to work with the greatest companies on a daily basis!
We care about communication, customer feedback, efficiency and strive to give top-notch services with every interaction. We invest in the long-term success of our customers and have worked alongside many of them for years. Check out what our clients have to say about us and learn more about our NetSuite and Iptor services.
---
We've Got What It Takes!
We are truly thankful for our dedicated and talented team of experts as we accelerate the pace of growth with the companies we support. From stellar customer service, retaining talented employees, setting longterm goals, and adapting to new technology, Protelo has what it takes to earn your business and stand out amongst our competitors.
Protelo has won a variety of recent awards and recognition for our IT services, and we look forward to even more success in the future with our current Protelo team in place.
Oracle + NetSuite Star Award 2011-2020
Oracle NetSuite Growth Partner of the year 2020
Oracle NetSuite 5-Star Partner Award 2020
Bob Scotts 2020 Top 100 Vars
Inc 5000 AWARD 2016-2018: Americas Fastest-Growing Private Companies – #3171 with 103% – 3-year growth rate
Sacramento's Fastest-Growing Companies 2019:
#30 | Sacrament Metro Area – Protelo remains the only NetSuite Services and Solution provider of its kind on the list, a rare honor. We hope to climb the ranks even higher next year.
If you are looking for a great place to work and share our mission of leading with honesty, integrity, and transparency, consider a future with us.
We are always looking for talented individuals to join our team.
We have various social media outlets Instagram, Twitter, Facebook, LinkedIn, that we use to share our company experiences and expertise, so everyone can see why Protelo truly is an incredible place to work.