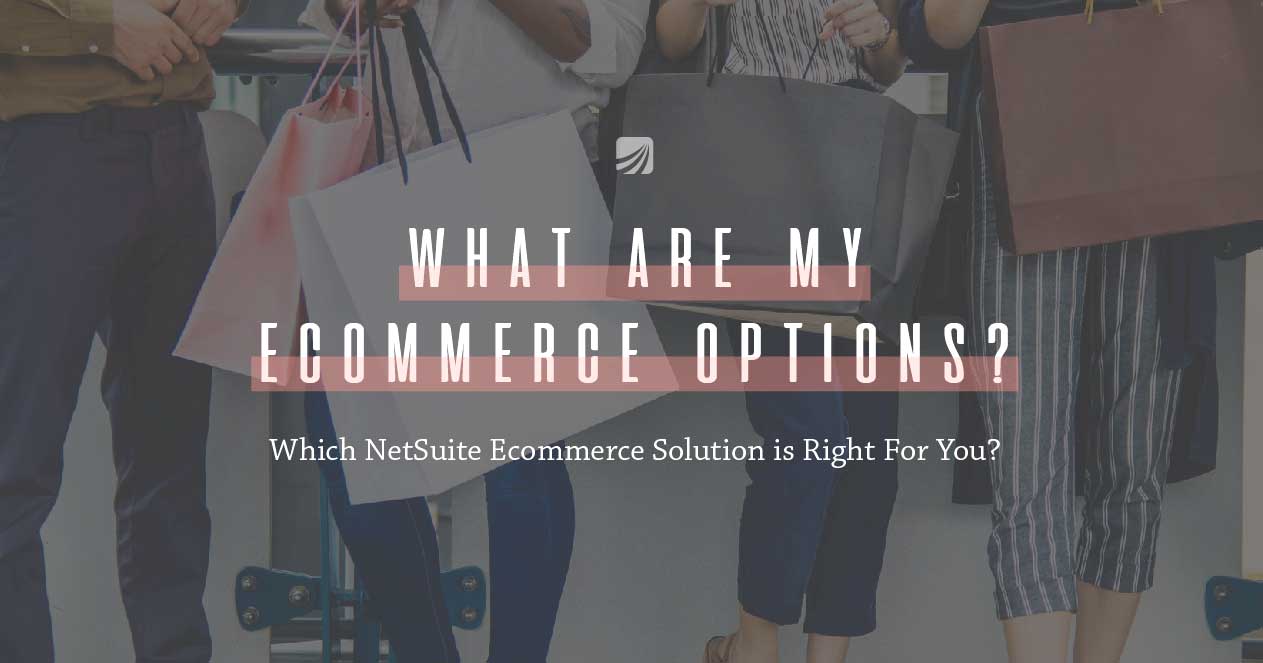 What NetSuite Ecommerce Option is Right For Your Business?
What are my NetSuite Ecommerce options?
Consolidating your list of Ecommerce options can be challenging, even inside the NetSuite platform. With many different solutions to sift through, our experts created a comparison guide to inform NetSuite users of the different versions of SuiteCommerce to help make the best decision for their organization.
NetSuite Ecommerce Price Calculator
NetSuite Ecommerce Product Demo: Demonstrating the power of NetSuite SuiteCommerce, B2C, and B2B functionality and learn how to launch your Ecommerce website quickly.
• What is NetSuite
• Why NetSuite
• Get NetSuite SuiteCommerce pricing
Contact Protelo today for:
• A customized demo from a NetSuite expert at Protelo.
• A personalized 14-day trial of NetSuite ERP, if necessary.
• NetSuite pricing & a full project quote for your business (obligation-free).
SuiteSuccess for SuiteCommerce
SuiteSuccess for SuiteCommerce delivers rapid business value and meets the expectations of modern online customers. With thousands of deployments and decades of experience, NetSuite has created a way to get your website up and running in 30 days or less with SuiteSuccess. SuiteSuccess for SuiteCommerce delivers role-specific, predefined user dashboards tailored to organizations exactly like yours.
Key Benefits:
Seamless Platform Migration – Our experts make transitioning to SuiteCommerce a straightforward process. Easily move your online images, product information, catalogs, and maintain your existing search rankings.
Quick Implementation – Benefit from NetSuite's rapid time to value with a top-notch web store up and running in less than 30 days.
Customer Conversion – With NetSuite's fully featured online store, businesses are able to focus on customer engagement and support the unique needs of B2B and B2C web store conversion.
Pre-built Reporting – Utalize NetSuite proven KPIs and commerce reports based on users in similar roles to provide insights and assist in business success.
Positive Customer Experience – Choose from a library of responsive themes and leverage the functionality of your online buyers with segmentation, lead time visibility, grid order forms, look books, size charts and hashtag galleries.
Modernize your Business – NetSuite's e-commerce platform unifies CRM, order management, inventory, and ERP to provide a single view of your business. Track inventory, customer information, orders and critical business data in real-time.
Price: Contact Protelo for pricing.
Learn more about SuiteSuccess for SuiteCommerce
SuiteCommerce B2B Datasheet SuiteCommerce B2C Datasheet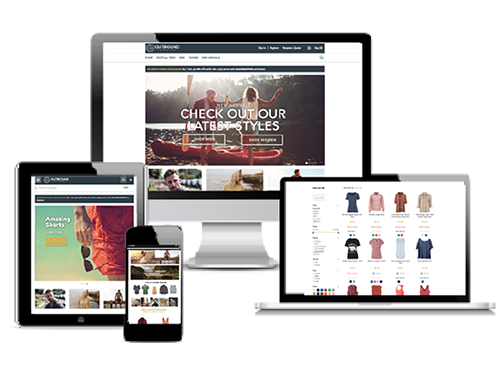 SuiteCommerce
SuiteCommerce was formerly introduced during the NetSuite Suiteworldconference. Up until now, the SuiteCommerce offering has consisted of the SiteBuilder and SuiteCommerce Advanced (SCA) eCommerce platforms. NetSuite has blended the best of SuiteBuilder and SCA and allows you to be up and selling with no hassle, the same great features as SCA (responsive design, HTTPS, SEO optimized, etc) and perfectly integrated with NetSuite. NetSuite provides modern themes that can be customized to fit your brand and you can start selling. With drag and drop features in the back-end, marketplace templates, quick edits, and customization capabilities SuiteCommerce standard is the perfect blend for most companies.
Key Benefits:
Similar capabilities as SCA
Quickly launch a full-featured online store
SEO and Marketing capabilities executed with the Bronto Marketing platform
Easily manage your website with drag and drop tools
No need to manage hardware, software or security compliances
Price: $2,499 per month
Learn more about SuiteCommerce Standard
SuiteCommerce Advanced:
SuiteCommerce Advanced provides businesses with an optimal, robust omnichannel experience. SuiteCommerce Advanced offers a full-featured, omnichannel ecommerce solution enabling engagement on any device. It integrates email, social, web, and in-store campaigns seamlessly with unlimited webstore customizations and integration capabilities. As with all NetSuite commerce products, SuiteCommerce Advanced unifies eCommerce with inventory and order management, customer support and financials – providing a single view of customer, orders, inventory and other critical business data.
Key Benefits:
Developers have complete access to the code – any customization is possible
Omnichannel integrations and features
Storefront pixel-perfect design capabilities and unlimited layout control
Responsive design themes optimized for any device
Single-page architecture provides a fast site experience, engagement and conversion
Drag and drop tools to edit pages and manage content
Support multiple currencies, taxes, shipping prices
Integrations with Google Analytics and Google Tag manager.
SEO and marketing optimization tools, product reviews, social sharing, promotion management tools, and pop up campaigns are easily executed with the Oracle Bronto Marketing Platform.
Price: $4,999 per month
Learn more about SuiteCommerce Advanced
NetSuite SiteBuilder
SiteBuilder is the legacy Ecommerce solution integrated to NetSuite without all the frills. It includes access to SSP application platform and free access to SuiteApps that you can install to add functionality to your webstore. NetSuite provides you with the functionality to run a webstore with prebuilt website templates, self-service account management, shopping cart and gateway functionality and shipping integrations. Customizations for SiteBuilder are very limited, but it has everything you need to start selling in one complete commerce platform.
Key Benefits:
Easily create a full-featured customizable webstore
Prebuilt templates for your site
Streamline operations with one unified cloud-based commerce platform
Build Brand loyalty and more personalized relationships with customers
Seamless integration with UPS, FedEx and other carriers
Support both b2c and b2b customers on a single platform
Price: $999 per month
Learn more about SiteBuilder

RELATED NETSUITE PAGES

NetSuite SuiteCommerce Experts
As a certified SuiteCommerce Digital Agency Partner, Protelo is NetSuite Partner able to service the full spectrum of your Ecommerce needs. From consulting, development, implementation and custom integrations that will help you develop NetSuite expertise, we focus on powering your online business to help increase revenue and expansion through a single unified cloud platform.
Protelo is staffed with highly seasoned software and business consultants that provide extensive eCommerce solutions on the NetSuite SuiteCommerce Advanced platform. Protelo's team has built an award-winning reputation delivering exceptional service, quality, and expertise to our clients.
With direct access to our knowledgeable business and development experts, our clients get the right answer quickly and cost-effectively without any support tiers to maneuver through. With on-demand services, there are no upfront costs or annual commitments. Protelo can help maximize your investment in the NetSuite system.
If you have a NetSuite SuiteCommerce implementation project that you would like to discuss, or would like to know more about Protelo's implementation services, please get in touch with us.
Contact The Protelo Team Today

Follow us on Social for NetSuite tips, tricks and ERP fun:
YouTube, LinkedIn, Twitter, Pinterest, Instagram, and Facebook