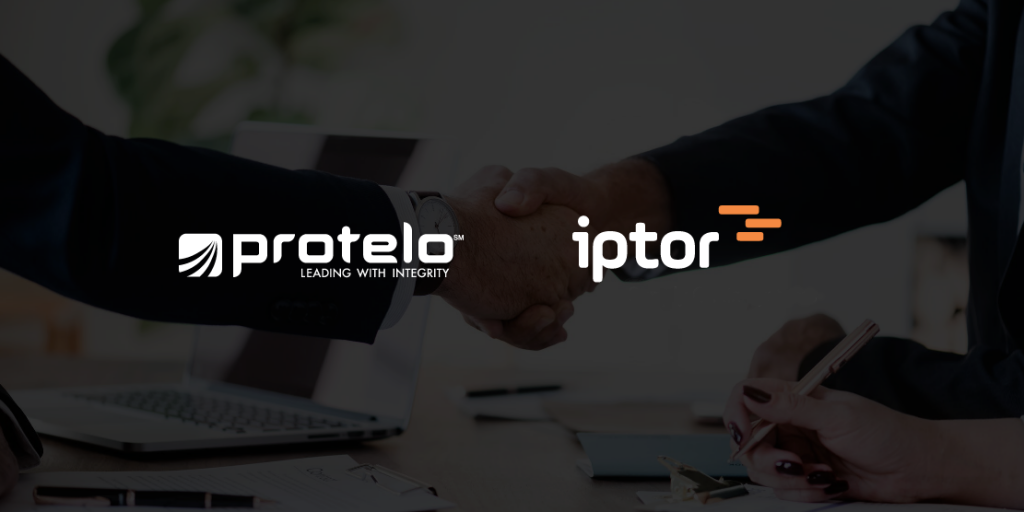 Iptor and Protelo Commence Value-Added Reseller Partnership
May 3, 2018 / Press Release /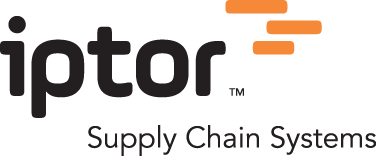 New partnership will improve efficiency and productivity for wholesale distribution businesses.
San Diego, Iptor Connect Customer Conference, 3rd May 2018. Iptor Supply Chain Systems (Iptor), a leader in supply chain management, planning and logistics software and services, today announced the appointment of Protelo, Inc. (Protelo) as a Value-Added Reseller (VAR). Iptor and Protelo entered into this partnership to formalize a long relationship of mutual trust, expertise and clientele. Protelo is an award-winning software consultancy firm and leading provider of business technology solutions and services. The agreement encompasses the complete Iptor solutions portfolio and enables Protelo to sell, deploy and support Iptor DC1 v10, Iptor's flagship cloud ERP solution, and to maintain and upgrade Iptor customers on earlier releases.
Protelo, based in Folsom, California, specializes in the implementation of business technology solutions and services that drive efficiency and solve the challenges modern businesses face. Prior to formally announcing this partnership, Protelo and Iptor have been working together to ensure that Iptor's DC1 customers get the most from their investment by taking advantage of the latest solutions available from Iptor. With this VAR agreement, Iptor and Protelo will ensure existing and future customers continue to receive the highest quality support for upgrades, integrations, modification, application configuration, and enhancement services. Protelo's range of clients in wholesale distribution verticals spans pharmaceuticals, retail, food & beverage, manufacturing and more.
Protelo will play an important role in strengthening customer service and satisfaction, as well as extending Iptor's reach, accelerating its ability to execute on its business strategy, onboard new customers and grow its share of the market.
"The new partnership between Iptor and Protelo will benefit both companies, and most importantly it will greatly benefit our shared clients. We care about what our customers care about, and we frequently seek feedback to make sure we know what that is," said Christer Johansson, CEO of Protelo. "This partnership will enable us to further expand our service offerings to Iptor ERP users. We are very pleased to partner with Iptor to bring stronger products and even better service to companies all across the Americas. Together with Iptor, we will continue to build long-lasting relationships with our clients, by leading with integrity and providing unmatched service."
Jayne Archbold, Iptor CEO, said, "We are delighted to enter this agreement with Protelo. Not only because of their in-depth knowledge and experience of Iptor solutions and their long-standing relationships with Iptor customers but also because we share the same philosophy. That is a long-term commitment to, and accountability for, every customer relationship we form. Together, we will ensure that every Iptor customer receives unparalleled and enduring service and support to help solve their most complex order management and fulfillment challenges."
About Iptor Supply Chain Systems
Iptor Supply Chain Systems is a global leader in supply chain management, planning and logistics software, and services. The company helps distribution-focused organizations solve their most complex order management and fulfillment challenges within fast-moving, multi-channel and global supply chains.
Serving 1,250 customers with 4,000 installations in more than 40 countries, Iptor Supply Chain Systems provides fully integrated enterprise solutions, with highly adaptable and robust software backed by world-class support from supply chain experts. Available on-premise or as a fully managed cloud service, Iptor Supply Chain Systems offers compelling value to clients across distribution, 3PL, and publishing sectors.
About Protelo
Protelo is an Iptor Solution Partner and employs a large, highly experienced and credentialed team of Iptor ERP consultants. With more than six centuries of collective experience, our global team of technology experts have a deep knowledge of Iptor's underlying code having participated in its development, and have assisted hundreds of small, mid-market and enterprise companies across diverse industries and verticals in reaching their business goals. We understand our clients expect transparency and accountability in their relationships with us.
Inquiries
Ralph Charlton at Charlton Communications
00 44 (0) 7793 041987