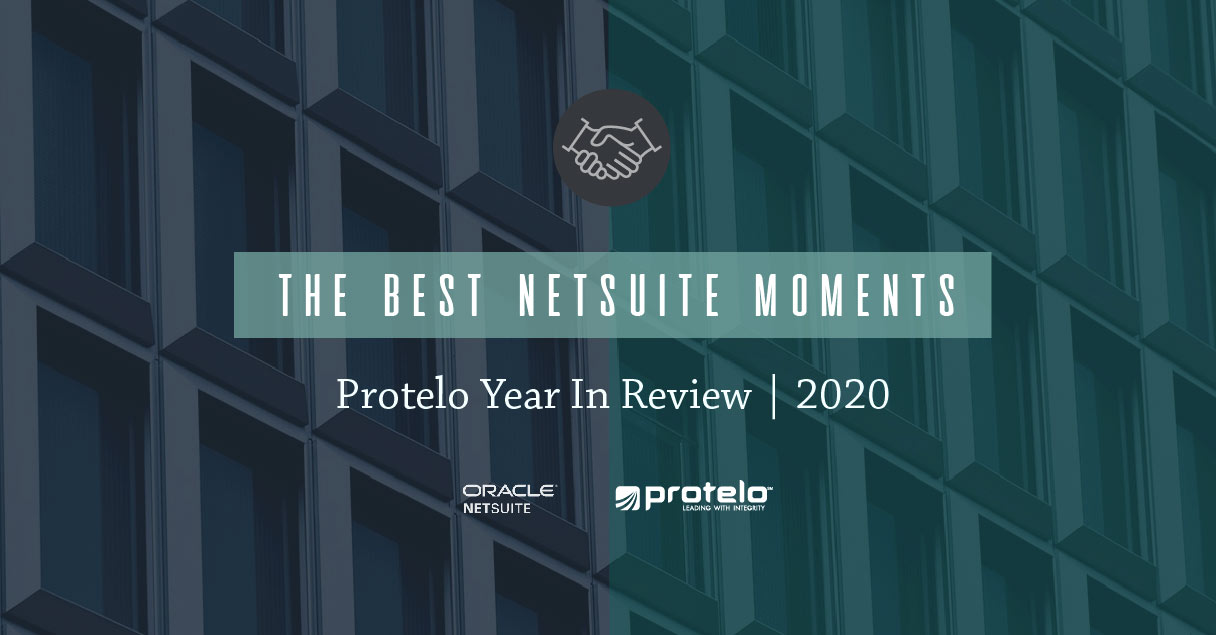 Protelo Year In Review: The Best NetSuite Moments in 2020
As 2020 quickly came to a close, it has been exciting for our team to look back and acknowledge the top moments at Protelo this year. We are dedicated to our customers, employees, and making businesses better. Through our award-winning NetSuite services, solutions, integrations, and implementations our Protelo continues to reach our goals. Check out our 2020 company highlights and a recap of Oracle NetSuite's standout achievements.
Protelo & NetSuite
We have accomplished another year of strong results with the expansion of our NetSuite partnership, increased our customer base, further developed SuiteApplications, achieved new awards, and ended December with the largest revenue year in our history.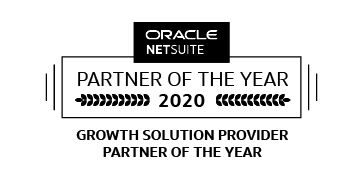 1. Oracle NetSuite Growth Solution Provider Partner of the Year 2020
We are proud to receive the NetSuite Growth Solution Provider Partner of the Year award. NetSuite presented Protelo with the award during its virtual Solution Provider conference in July 2020. This award is an exclusive designation only given to the top growing Solution Provider in the NetSuite partner program.
"The Growth award is a true testament to our team at Protelo and at NetSuite," said Tom Victor. "Protelo prioritizes focused dedication to excellence in how we treat our NetSuite customers and projects—big or small."
Learn More About This New Award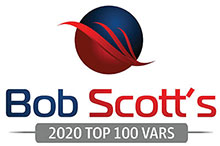 2. Protelo Achieves Placement on Top 100 Cloud VARs Awards 2020
Protelo achieved placement on Bob Scott's Top 100 Cloud VARs for 2020! This award recognizes the leading cloud ERP and accounting software resellers/implementors in 2020. Something very special to note: Protelo was awarded alongside only 11 other NetSuite Solution Providers. Whether you are managing your enterprise on legacy software, outgrowing your current applications and need a change, or searching for a modern platform built in the cloud like NetSuite ERP, we can help.
3. Protelo continues to grow the NorCal NetSuite User Group
Our 5-star team seeks to provide a forum where users can share NetSuite ERP knowledge, ask questions, and gain solutions. Why should you become a member? First, join over 282 locally based NetSuite business professionals to network, get the answers to your questions, and share best practices. Second, it is our goal to stand out in the NetSuite solution provider crowd and become the go-to educational NetSuite reference for your team. Check us out! This user group offers exclusive content and communication.
HOW TO JOIN? Simply request to join here! Receive virtual training seminars, webinars, informational postings, and local events.
4. Protelo Expands With NetSuite Resources and Expertise
As a result of our 13th-year of operation, we are very proud of our award-winning reputation, the strength of our team, and the drive we have as a company to deliver exceptional service every day. Protelo's mission encompasses honesty, transparency, and integrity! In return, our team is transforming companies nationwide with employees located in overlapping global time zones, collaboration, and teamwork.
Our employees are a part of every success. This reflects in the way we value and respect one another and continue to enhancer company culture. the way we treat our customers! Get to know our valuable team!
WE ARE HIRING! Check out our open positions today!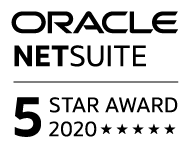 5. Protelo Achieves 5-Star NetSuite Solution Provider Award 2020
Protelo is proud to announce the achievement of reaching NetSuite's 5-star partner level for the first time. Our team has assisted hundreds of companies to increase efficiency and achieve their business goals. For instance, Protelo provides a wide variety of NetSuite solutions including ERP, CRM, eCommerce, SuiteApp development, and services. We also have an award-winning team of senior technical and business consultants in all areas of NetSuite to assist our clients.
6. Protelo Expands Our Social Presence.
Our team has been working hard to create content for the social accounts that you love most. For example, in 2020 Protelo expanded their social footprint to Slideshare, Twitter, Instagram, LinkedIn, Facebook, Pinterest, and YouTube. We are very thankful to have doubled our followers in most accounts and push the boundaries with tips and company culture. Learn why our NetSuite team stands out from the rest and discover the Protelo difference.
Check us out and give us a follow, we would love to connect on social.
7. Protelo's Most Popular Social Posts of 2020
SLIDESHARE:
TWITTER: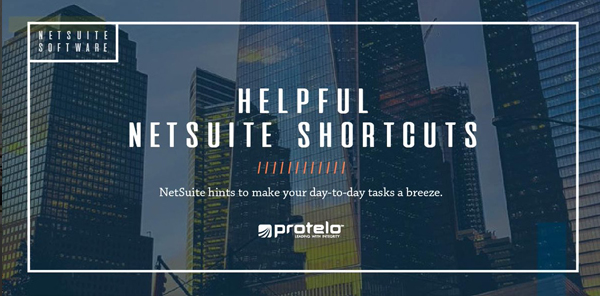 Protelo, Inc. | 5-Star NetSuite Partner @protelo
Want to navigate #NetSuite like a pro? Take advantage of these hints to improve efficiency and flexibility inside your NetSuite system. Check out these tips and tricks. #shortcuts #tipsandtricks #howto #hints #blog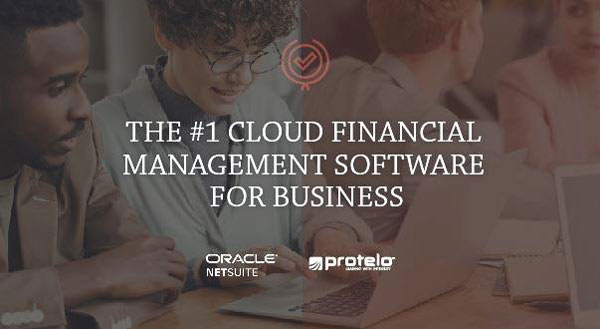 Protelo, Inc. | 5-Star NetSuite Partner @protelo
Learn why businesses are thriving on NetSuite, the world's #1 #Cloud #ERP #Accounting Software. NetSuite #financial management integrates seamlessly with #ordermanagement, #inventorymanagement, #CRM, & #ecommerce to foster a productivity-driven enterprise.
INSTAGRAM: 2020 Company Kick Off in Cancun, Mexico.

LINKEDIN: Calculate NetSuite Pricing Fast.
Want NetSuite ERP Pricing? Get total project cost, timeline, and receive a complimentary NetSuite quote from our 5-Star team today. Protelo is a NetSuite 5-star partner and reseller here to implement, service, and support #NetSuite for your business. Calculate your pricing today. Our team is here for your business with direct access to our experts. #oraclenetsuite #implementation #cloud #2020goals #clouderp #price #software #costsaving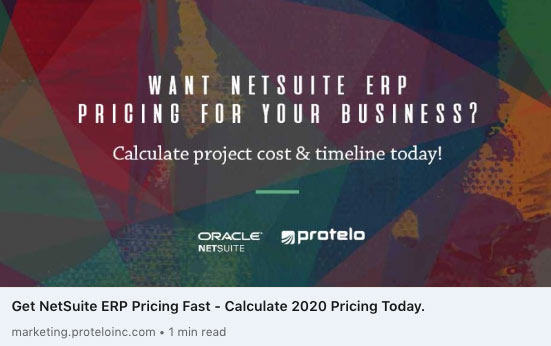 8. Protelo ranked as a Top IT Consulting Company in Sacramento
Protelo, Inc. ranked one of the TOP IT CONSULTING COMPANIES IN SACRAMENTO for 3rd consecutive year!!! We are thrilled to be #18 on the Sacramento Business Journal list! With 75,000+ hours of consulting, 250+ NetSuite customers, and a fully trained staff, our team has well over 20+ years of experience within the software industry.
PROTELO AWARDS AND ACHIEVEMENTS
9. Protelo continues to work on our SuiteApplications – RightSupply, RingCentral for NetSuite and RightCloud.
Our applications and products have gone through extensive testing, certifications, and were created by our NetSuite experts to solve the everyday issues inside your NetSuite system. We continue to focus on creating and refining our SuiteApps in 2021.
Why Protelo's RingCentral for NetSuite SuiteApp? The NetSuite and RingCentral Integration unifies your phone system and ERP to save valuable time and increase efficiency. Enhance the interactions with your sales force, marketing, accounts payable, accounts receivable and associates that speak with customers. Streamline your call management with tracked calling, decrease dial time, and integrate RingCentral features into NetSuite effortlessly.
Oracle NetSuite 2020 Recap:
NetSuite has doubled down on making its suite even better with Oracles technology, Oracle's Analytics Cloud and Autonomous Data Warehouse. With a year of pandemic consequences and shocks, NetSuite has made it a priority to help their customers with a focus on cash management and supply chain. With a growth rate of 30%+ every year, NetSuite continues to rise to the top of its competitors as a worldwide leader in SaaS and Cloud-Enabled Finance and Accounting Applications.
With more than 28,000 customers in 2020, NetSuite continues to push the boundaries of infinite scalability across the globe and staying ahead of its competitors with industry-leading innovation. NetSuite continues to pour their investments in training, customer retention and provided more opportunities on the Oracle Cloud Infrastructure. NetSuite is expanding opportunities for infinite scalability across the globe.
With the latest release, 2020.2 offers the tools companies need for future success by extending the power to customize and integrate the NetSuite platform to your individual business needs. From Supply chain innovation, employee management, enhanced developer tools, financial and operational excellence updates. Interested in learning more about NetSuite's latest release? Protelo has put together some of our favorite and noteworthy highlights.
Why Fast-Growing Businesses Choose NetSuite
2020 NetSuite Awards:
• Worldwide Leader in Saas and Cloud-Enabled Midmarket ERP Applications – IDC
• Worldwide Leader in SaaS and Cloud-Enabled Finance and Accounting Applications – IDC
• #1 ERP for 2020 – Third Stage Consulting
• Leader in Cloud ERP for Manufacturing – Frost & Sullivan
• Best ERP Systems & Top ERP Systems Software – G2 Crowd
• Best Business Management Software of 2020 – Digital.com
…and more.
Protelo's Goals for 2021
• A virtual sponsorship or company involvement at SuiteWorld 2021.
• User Group meetups in person or virtually in multiple cities and expanding our Solution Provider footprint to customers.
• Launching more SuiteApps and creating new NetSuite integrations.
• Continuing to grow and invest in our talented NetSuite team (WE ARE HIRING)…and so much more!
Protelo is beyond excited, thankful, and proud of our growth this year and we look forward to exceeding our goals in 2021. There are many exciting things to come! Thank you for all your support, reading our blogs, following us on social media, and we look forward to an incredible new year!
-Your Friends at Protelo, Inc.