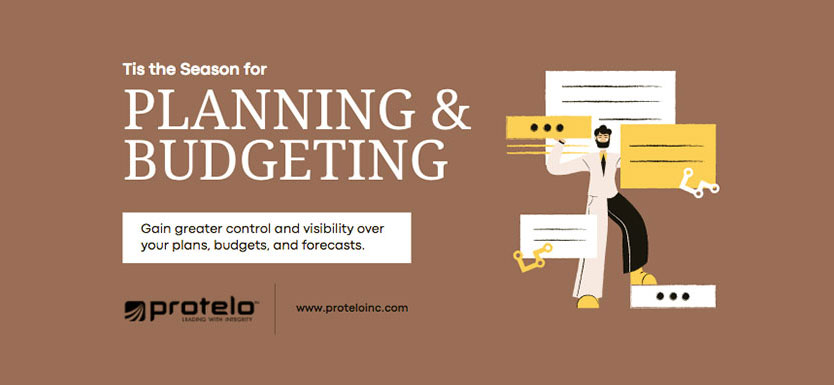 Tis the Season for Planning and Budgeting
Planning and preparing your business for the future can be as difficult as it is essential, but it shouldn't be guesswork.
As 2023 is quickly coming to an end, many companies are rapidly brainstorming to think out of the box to plan, predict and set financial goals for the new year and into the future. While businesses grow and gain complexity, it becomes difficult to make independent decisions off of desperate disconnected applications. We have observed many companies whose plans, and budgets have failed due to the lack of visibility and real-time information.
Businesses require integrated financial data, analytics, an operational plan to maximize growth and the ability to forecast trends to surpass competitors. Technically speaking, successful companies are always in planning and budgeting mode to avoid getting wrapped up in the wrong initiatives.
In order to improve performance, reduce hesitancy and guarantee business focus it is crucial to implement a first-class forecasting, planning and budgeting tool. NetSuite is solidly integrated with NetSuite Planning and Budgeting Cloud Service that offers a complete system that consists of operational data analytics, reporting, compliance, budgeting, planning, and consolidation.
What is NetSuite Planning and Budgeting Cloud Service?
NetSuite has utilized centuries of business proficiency to advance in building PBCS's effective solution to elevate NetSuite reporting with a direct connection to SmartView. SmartView is a Microsoft product that allows businesses to quickly acquire financial and non-financial information to aid in better results, decrease manual data entry, and increase time to scrutinize NetSuite statistics. Free Download: NetSuite PBCS Overview.
How to know if NetSuite PBCS is right for your business:

Is your company exporting NetSuite data and building financial reports?

Does it take an extended amount of time to compile business information?

Is your company utilizing Excel to enter and gather revenue and budgeting?
Equip your organization for growth and operational success!
NetSuite PBCS is utilized by companies around the globe to meet the needs of the entire organization and integrate NetSuite data to leverage past performance with qualified outcomes. With an effective calculation engine that offers immediate analysis, reporting and planning to meet business requirements businesses are able to stay ahead of competitors with the visibility to make critical changes effectively.
NetSuite Planning and Budgeting will have your business operating with preconfigured roles, quality-driven dashboards, optimized templates, and 95+ prebuilt reports that endorse working capital, financial statements, revenue/sales, and operational expenses from day one. Save time from manually entering data and take reporting to a higher-level by leveraging your NetSuite integration and customized directly to your industry.
Get NetSuite Pricing Fast – Calculate Now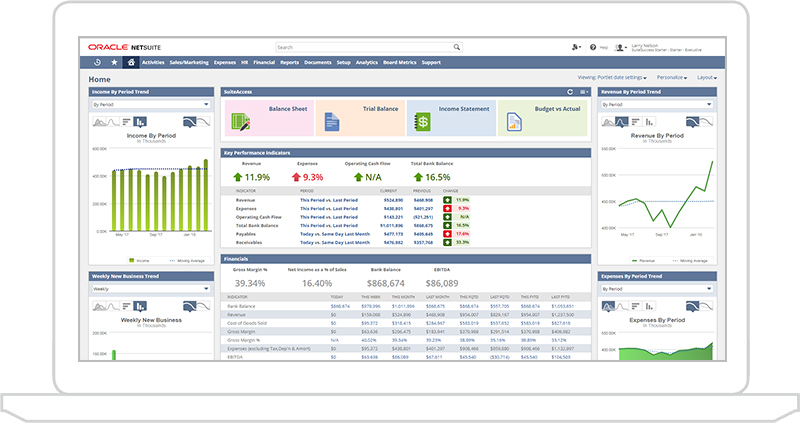 NetSuite PBCS Benefits:
Transform your business with best business processes.
Permanently eliminate hardware and IT costs.
Easily customize information to meet your specific needs.
Increase performance with a 360 degree view of business information.
Establish actionable insights with real-time reporting.
Preconfigured role-based interface with user-defined formatting.
Seamless integration with Word, Outlook, Excel, PowerPoint and SmartView.
Rapidly configure workflows and reduce error from manual processes.
Aid your ability to globally expand with multi-currency support.
Create business scenarios before go-live with Sandboxes.
Better forecasting with embedded algorithms and predictions.
NetSuite Planning and Budgeting vs NetSuite Planning and Budgeting Core
| | | |
| --- | --- | --- |
| Planning Features Included | Planning and Budgeting Starter | Planning and Budgeting Core |
| Financial Reporting | X | X |
| Variance Reporting | X | X |
| OpEx Planning | X | X |
| Cash Flow Planning | X | X |
| Basic Revenue Planning | X | X |
| Trended Revenue Planning | | X |
| CapEx Planning | | X |
| WorkForce Planning | | X |
| Detailed Expense Planning | | X |
| Integration to NetSuite | X | X |

Want to learn more about NetSuite PBCS before the new year? Get Immediate NetSuite Support.
NetSuite PBCS is affordable, flexible and easily customizable to meet your exact business needs. Contact the Protelo experts today to receive pricing and learn how to get started on NetSuite PBCS today.
Protelo is a fully-staffed NetSuite reseller, happy to help you implement NetSuite for your desired go-live date. Whether you need an experienced NetSuite expert that's just a call away—or a team to help you reach the finish line smoothly, Protelo is here for your business.