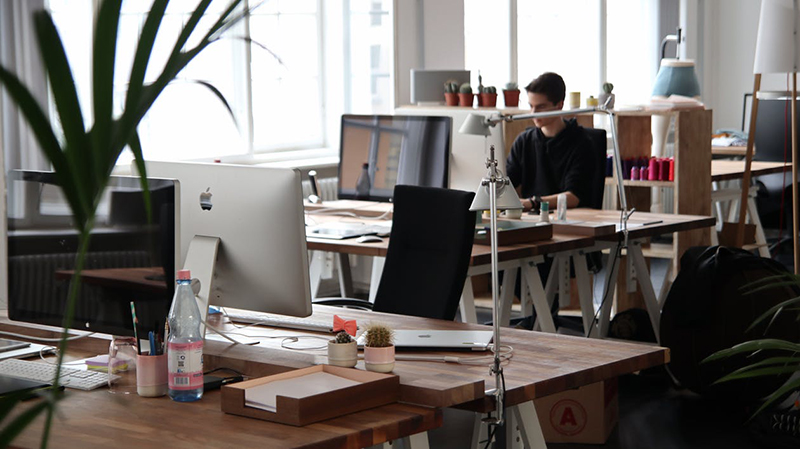 Think You're Too Small For ERP? Think Again.
Can You Afford Not To Invest?
Many SMBs make do with a patchwork of entry-level solutions to run their business. But as the business grows, those disconnected applications result in manual work and inconsistent data that cost time and money. In many cases, SMBs mistakenly believe they are too small to need a world-class ERP solution. The reality is that SMBs can't afford not to invest in ERP.
Get this report by leading research and advisory firm, Mint Jutras, to learn the tell-tale signs your business needs an ERP solution, and how investing in cloud ERP now can help you stay ahead of the curve for the long term. Enterprise Resource Planning (ERP) software is a type of business management software that helps organizations manage their day-to-day business activities, including accounting, inventory management, human resources, supply chain management, and customer relationship management.
Download the report and learn how cloud ERP can help:
Streamline back-office operations.
Lower total cost of ownership.
Eliminate manual processes that create mistakes and bottlenecks.
Provide complete, real-time visibility into your business.
Improve IT security.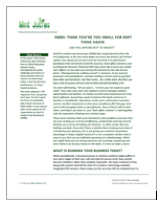 Overall, ERP software can help small businesses improve efficiency, reduce costs, and gain a competitive edge in the market.
"…if you are an SMB, you can't afford not to invest in ERP."
—Mint Jutras
Is ERP good for small business? Many small and growing businesses rely on a patchwork of entry-level software solutions like Excel, QuickBooks, Sage, Microsoft, Intacct, Odoo, and email contact applications to manage their operations. However, as companies expand, the disconnected assortment of applications can lead to inconsistent and outdated data that can be costly to maintain. Despite this, some small businesses mistakenly assume that only large organizations require an Enterprise Resource Planning (ERP) solution. In reality, small businesses need to invest in ERP software without delay, as it is critical for their growth and competitiveness.