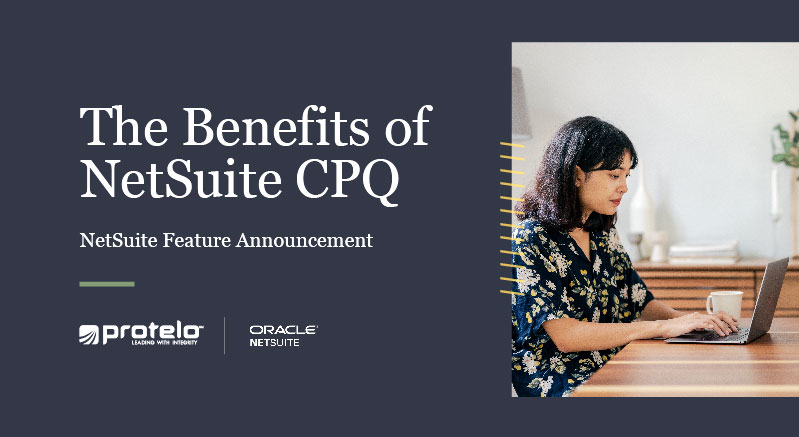 The Benefits of NetSuite CPQ

Configure Products and Services, Price Orders and Generate Quotes




Would you like to quickly generate quotes to customers, improve customer experiences

, save salespeople time,

and reduce

error

s

?
NetSuite has launched a customizable user interface that provides automatic business logic throughout the sales transaction. CPQ enables the configuration of services and products in real time so teams can create accurate orders and quotes with any amount of complexity.
What are the major benefits of CPQ?
NETSUITE CPQ (Configure, Price, Quote): CPQ software and modules efficiently give customers choices to perform different configurations with many customizations to complex products and services. CPQ systems make it possible for salespeople to sort through a customer's requirements and customize a configuration in real-time while providing accurate pricing directly in NetSuite.
How does NetSuite
CPQ
solve
current
business challenges
?
1. Increase productivity, reduce sales cycles and increase margins.
2. Gain the accuracy your business needs for pricing and customization with quotes, orders and improved visibility.
3. Provide your sales team with the tools they need to hit their goals and shorten the sales cycle as quotes and orders are created in seconds.
4. Reduce errors on quotes and increase the speed of shipping and receiving products.
5. Automate processes that were previously manual saving time and money.
NetSuite CPQ Datasheet 6 Ways CPQ Can Increase Sales
CPQ Solutions:
CPQ Configurator:
With NetSuite's new CPQ Configurator, customers and salespeople can select features and product options with business rules that will make sure that all configurations are correct.
NetSuite CPQ Configurator Add-On's:



CPQ Proposal Generator Cloud Service:
Gain the ability to quickly generate accurate and customizable dynamically populated documents and proposal templates.
CPQ SuiteCommerce Integration:
Expand your customer's SCA website by enabling users to add complex configurations and non-standard items to shopping carts. This integration also allows external users to access the configurator.
CPQ Ecommerce Integration:
Gain the ability to display your customer's configurator on a website outside of NetSuite and integrate an e-commerce platform into a customer's NetSuite instance. Configured items are easily added to online customers' carts as well as the configuration rules to EDI orders confirming proper materials, routings, pricing, and discounts.
CPQ Manufacturing Coud Service:
Gain the ability to dynamically create bills of material and routing steps on a NetSuite work order. Manufacturing Cloud Service works with any of the NetSuite Manufacturing modules (WIP and Routings, Work Orders and Assemblies, and Advanced Manufacturing).

Guided Selling:
Guided Selling is a customizable user interface that allows salespeople and customers to access the exact products they are looking for by setting up recommended configurable questions and answers to automate cross selling, upselling, and product suggestions. Guided selling provides an ecommerce-like catalog experience that can utilize any data field in NetSuite including related items, sales promotion, optional add-ons, inventory, and more.


Who is the best fit for Guided Selling?
If your company is based inside North America and sells configurable products with a long catalog, Guided Selling may be a great fit. Guided selling provides the capability to quickly search through SKUs to find the correct product (year, make, model, with many applications across industries).


Who is the best fit for CPQ Configurator?
Does your company have complex products with features/options that can be personalized or selected? NetSuite's CPQ Configurator allows internal and external users to set up a model with features and options that include internal and external rules. The best fit for the CPQ Configurator are companies in Manufacturing, Wholesale Distribution, Retail, AFA, and H&B. Contact our NetSuite experts to help answer your questions about CPQ, CPQ pricing, add-on modules and more. We strive to become a trusted extension of your business and are invested in your success.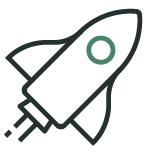 Interested in learning more about NetSuite CPQ for your business?
Contact our NetSuite experts to help answer your questions about CPQ, CPQ pricing, add-on modules and more. We strive to become a trusted extension of your business and are invested in your success.
Protelo offers extensive NetSuite services, customizations, industry expertise, and tips/tricks to help your everyday NetSuite interactions. Protelo's direct-to-expert access means that there are no call centers or chat lines to go through to access our NetSuite consultants. Our experts and on-demand services are just a phone call away!
Get NetSuite Services Request A NetSuite Quote
Additional NetSuite Resources:
• NetSuite Add-On Modules List
• NetSuite Services Overview
• Meet Protelo's NetSuite team
• Get NetSuite Pricing
Follow us on Social for NetSuite tips, tricks and ERP fun:
YouTube, LinkedIn, Twitter, Pinterest, Instagram, and Facebook