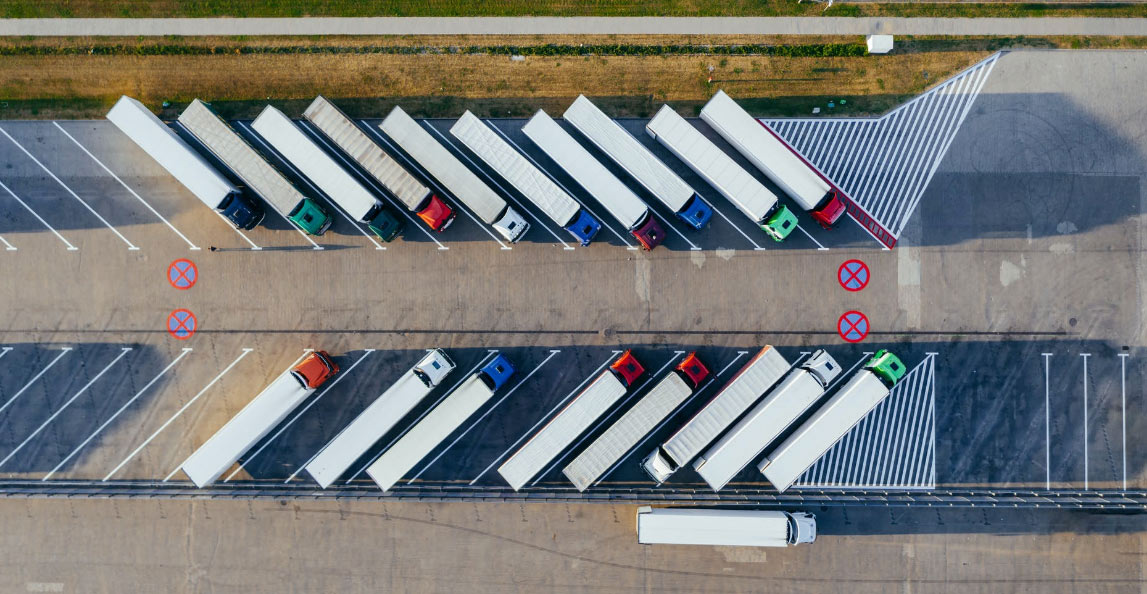 Supply Chain Management: An Overview Guide
The Benefits of an Integrated Supply Chain – Lower costs, boost profitability, gain visibility and optimize service levels.
Whether it's customer expectations, an unpredictable economy, delivery time, or quality control, supply chains can only support a business and its customers unless it is resilient. No matter what industry you are in, your supply chain continues to increase in complexity to reach accurate demand, resources, and labor. Discover how businesses are adopting agile decision-making processes and attaining new levels of supply chain information that benefit the entire business.
In a recent Gartner survey, only 21% of the respondents said that they have the visibility and agility to shift sourcing, manufacturing, and distribution activities around rapidly. Gartner also found that more than half of the businesses anticipated being highly resilient within two to three years. This implies the huge priority shift for businesses to increase resilience as many emerge from the Covid crisis and beyond.
As supply chains become more complex and expectations continue to drive innovation, it is imperative to have the proper flexibility and control across the business. Cloud ERP is influencing thousands of global business operations with the ability to access important data within a single integrated system, from anywhere, at any time. Your brand and your reputation both balance on the dependability, quality, cost, and speed of your supply chain.

What is Supply Chain Management & Why is it important?
A supply chain integrates the entire process between a company and its suppliers, including the transactions around materials, supply and demand, support and providing the insight and visibility of orders to customers. According to ABI Research, "Supply chain orchestration requires software to be more than a system of record and provide risk analysis and run simulations, enabling manufacturers to understand and prepare for supply chain shocks."
Supply chain management is the coordination, management, and strategy that drives the flow of data, information, resources, and materials to deliver the best product and service to all stakeholders in the process of converting raw goods to a salable product and delivering it to the ultimate customer.
When the activities of a company's supply chain are brought together into a single vision, supply chain management drives competitive advantage by reducing friction through all internal and external points, thus bringing more transparency throughout the process to deliver a product or service that is beyond expectations of the end customer. The network includes the activities, people, technology, information, and resources, while the functional teams involved in the company's network include sales, sourcing, procurement, production, logistics, and customer service.
A trend to watch in 2023 is the further expansion of ERP supply chain management capabilities to help protect the organization against supply chain disruptions or other rapid changes in global economic conditions.
Related articles and downloads:
• NetSuite Inventory Management
• 7 ways Cloud ERP Builds Resilience & Agility
• What is Cloud ERP? Overview and Benefits
4 Benefits of a Strong Supply Chain
Profitability: Supply chain costs can reach up to 20% of a company's total revenue. A focused supply chain can reduce costs, improve forecasting, and optimize inventory levels for greater profitability. If a supply chain isn't efficient, inventory and shipping charges add up to strain a company's cash flow.
Competitive advantage: With an exceedingly competitive market and Amazons' effect on customer expectations with same-day/next-day delivery, having a highly efficient supply chain provides a huge advantage over competitors.
Revenue: Companies with a strong supply chain generate more revenue and obtain higher profits year over year.
Risk management: If a supply chain isn't efficient in product demand or amidst disruptors, it is a major risk to the entire operation. Intelligent predicted risk functionality can predict potential late purchase orders, sales orders, and transfer orders.
Major supply chain trends in 2023
1. Focusing on Resilience & Risk Prevention:
Because supply chains are interlinked, complex and expanding globally it has never been more important to focus on risk prevention and supply chain resilience.
What is Supply Chain Resilience? SCR is a supply chain's capability to react and recuperate promptly after a disruption. For many businesses, resilience has become a popular word in 2022 after handfuls of factors are affecting supply and demand daily. To protect supply chains from risk, businesses have been forced to seek additional suppliers and resources for critical parts and invest in software that gathers real-time information across the entire business.
2. Flexible shipping and fulfillment options:
Shopping online has strained companies to quickly innovate and establish supplementary distribution centers, as well as transportation hubs, pickup points moving closer to key retailers to gain logistics tracking and optimization.
What is Demand Planning? Demand planning is an integral part of supply chain management. Demand planning helps businesses meet demand through planning, predicting, and optimizing the balance between opportunity and supply network capability. Effective Demand planning creates ideal inventory levels, shipping timelines, and all the steps needed to meet demand.
3. Using digital supply chain to predict disruptions:
Enhance visibility with a fully integrated end-to-end supply chain.
What is Supply Chain Planning (SCP)? SCP ensures that businesses have the right product in the hands of the customer and meet their demands through the most efficient process possible. Supply Chain Planning uses business forecasting, inventory management, and pricing strategies to target materials and components that need to be purchased from suppliers. SCP also helps to establish a roadmap around distribution, fulfillment, and production. Learn more about NetSuite Inventory Management
4. Accelerated use of analytics and automation:
The transformation and digitalization of supply chains have continued to evolve through the years. AI machine learning and predictive analytics within the supply chain are trending in 2022 to accelerate efficiency, quality, efficiency and grant the visibility businesses need to make decisions for a competitive advantage. Fast-growing companies that grab hold of big data will see positive effects throughout the entire business in quality and profitability.
What is Supply Chain Analytics: Do you want to improve your supply chain logistics to resolve inefficiencies? Gain a competitive edge with Supply Chain Analytics as it analyzes the information companies use for inventory management, warehouse management, fulfillment, procurement, order management, and transportation management.
5. Changing demographics:
Consumers are shifting to new locations, changing purchasing behaviors, and creating new opportunities for expansion in new landscapes. Supply chain leaders are facing challenges that require an immediate change to manage sourcing, logistics costs, and optimize performance. Check out a few tips and tricks from PWC to stabilize the supply chain with new sourcing options and gain visibility of supply chain information.
Suppy Chain Defined
What is Supply Chain Management: Supply chain management is the process involved in acquiring and converting raw materials into finished goods, support, and fulfillment. If your supply chain management is effective, it can prevent disruptions and meet demand efficiently to deliver a favorable customer experience. Experts predict that the global SCM software revenue worldwide will reach $8.5 billion.
NetSuite Supply Chain & Inventory Management Benefits:
Global ERP designed for a future-facing business.
#1 Cloud platform in the industry.
A unified data model that eliminates integration hassles and disconnected point solutions.
Remain informed about your business – Receive actionable insights on every aspect of your operation at any time.
Learn More About NetSuite
NetSuite provides the competitive tools businesses need in a world where quality and transparency are extremely important.
By embracing the NetSuite cloud as part of a digital supply chain strategy, companies are not only positioned for today's fast-paced, highly competitive environment, but are positioned to significantly improve employee retention and customer satisfaction.
Imagine the business potential when core supply chain systems are efficient and no longer being held back by obsolete systems. NetSuite is the #1 cloud ERP system on the market for accounting, inventory management, human resources and customer relationship management, financials, ecommerce, and the solution to more than 36,000 customers. ERP gives a global, real-time view of data, reporting, BI, and visibility across the business.
To learn more about NetSuite supply chain management for your business, contact Protelo today for a free consultation.
Get A Free NetSuite Product Tour

RELATED NETSUITE PAGES

Why work with a NetSuite partner like Protelo to buy NetSuite?
THE PROTELO DIFFERENCE: One of the main reasons NetSuite Partners are so beneficial is because they are independent businesses not bound by corporate sales quotas or directives. NetSuite has a customer service team, but because of the volume of customers serviced, you can't always get an instant answer or talk to a live, United States-based representative.
As a full-service NetSuite partner and reseller, Protelo takes pride in building quality customer relationships, when you have questions, you can instantly access your designated consultant. Often times, NetSuite Partners are flexible on NetSuite pricing. Because of this, there is often more room for negotiation, which is especially helpful to smaller companies. Get personalized business guidance, one-on-one support and financing plans tailored to your business today.
How to Buy NetSuite Free NetSuite Estimate
Follow us on Social for NetSuite tips, tricks and ERP fun:
YouTube, LinkedIn, Twitter, Pinterest, Instagram, and Facebook