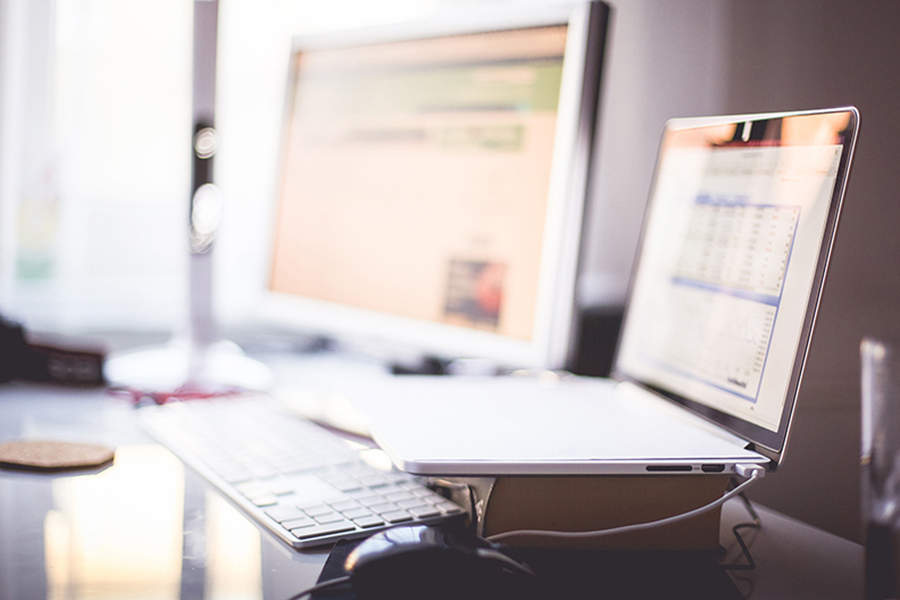 Are you in need of a QuickBooks update?
Upgrade to Cloud Financials to Fuel Growth.
Your company is growing fast (which is great!), but so is business complexity — which probably feels less great. You know that continued reliance on QuickBooks and spreadsheets means inefficient manual processes, high operational costs, and risk of error that limit your potential and hold back your growth. Instead of enduring another QuickBooks update, think about a new way to run your business finances. NetSuite and our consultants know how.


Why do businesses Outgrow QuickBooks?
QuickBooks remains a popular and reliable accounting solution for many small and medium-sized businesses. However, as businesses evolve and their needs change, they may explore other options that better align with their current requirements and growth plans. Here are a few ways to know if your business is outgrowing QuickBooks?

Complexity and Scalability: QuickBooks may become less suitable for larger businesses with complex financial needs. As a business grows, it requires a new level of customization, scalability, and visibility that QuickBooks simply can't provide with its system.

Limited Functionality: Some businesses may find that QuickBooks lacks certain features they need for specific industries or operations. For example, if a business has complex inventory management requirements or needs advanced project accounting, they might seek a more specialized solution.

Integration Challenges: While QuickBooks offers integrations with many applications, some businesses may face difficulties integrating it with their existing software stack. This can lead to inefficiencies and data silos.


International Operations: QuickBooks may not be the best fit for businesses with international operations due to limitations in handling multi-currency transactions and varying tax regulations.


When businesses start experiencing these challenges and their financial needs become more complex, it's a sign that they may have outgrown QuickBooks. At this point, they should consider evaluating and transitioning to more robust accounting software or ERP (Enterprise Resource Planning) systems that can better accommodate their evolving requirements.


Upgrading to Cloud Financials can Offer Several Benefits:

1. Advanced Reporting and Analytics: As businesses become more data-driven, they often require advanced reporting and analytics capabilities. QuickBooks may not offer the depth of reporting and data analysis needed for informed decision-making.

2. Remote and Collaborative Work: In today's work environment, remote work and collaboration are essential. QuickBooks Desktop, the on-premises version, may not provide the same level of accessibility and real-time collaboration features that cloud-based solutions offer.

3. Accessibility: Cloud financials can be accessed from anywhere with an internet connection, providing flexibility for businesses with remote or distributed teams. This accessibility ensures that financial data is available when and where it's needed, improving collaboration and decision-making.


Download this ebook to learn how NetSuite cloud financials can:
• Eliminate manual data transfers across applications to speed processes.
• Enable informed decision-making with real-time financial and operational reporting.
• Improve productivity and operational efficiency with a single integrated cloud solution.
• Support global expansion across multiple locations and subsidiaries.
"We wanted to invest in streamlining operations and growing our business…By replacing QuickBooks and other peripheral systems with NetSuite's cloud ERP applications, we increased our transaction volume 5x without adding staff, and reduced our monthly close cycle from twenty days to five days."
—Glassdoor

Do these software struggles sound familiar?
Your business software lacks industry specific features limiting growth.


Reporting is limited to accounting features and is hindering business insights.


Software is unstable and crashes, creating manual data loss.


Challenges with file-size limitations, data storage, and transaction restrictions for users who need to store large volumes of data.


Limited users can access the software at the same time limiting collaboration and productivity.


Manual tasks are creating time-consuming tasks and become prone to errors.


Lack of real-time visibility into financial data, which can impact decision-making and forecasting.

Cloud Financials enables businesses to scale with growth, customize the system to meet exact business needs, access up-to-the-minute accurate data to quickly shift to meet changing market conditions, and streamline processes to improve efficiency. Overall, NetSuite Cloud Financials provides businesses with a powerful and flexible financial management system that is beyond what QuickBooks can offer. Learn how NetSuite can fuel growth through automation, integration, and customization across the entire business.





Calculate Pricing: NetSuite #1 Cloud ERP