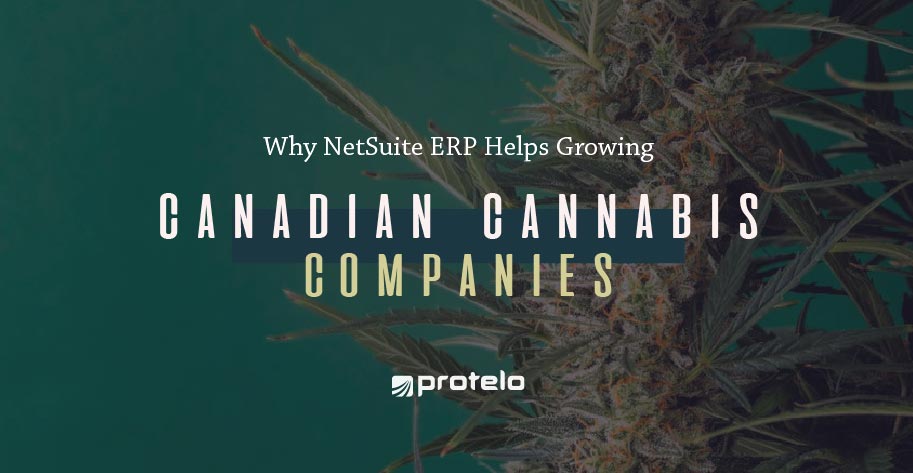 NetSuite ERP Helps Growing Canadian Cannabis Companies
Why NetSuite for Canadian Cannabis Companies
The business of cannabis is complex and requires more than state-of-the-art products, accessories, or materials to stay ahead in its rapidly growing marketplace.
Canadian cannabis companies need the proper ERP system in place to nurture, advance and cultivate their entire wheelhouse of critical information. Learn why cutting-edge businesses are making the change to NetSuite ERP.
The times are changing, and Canada is plowing the way to develop the cannabis industry for the rest of the globe. As the nationwide legalization of recreational marijuana is within reach and 61% of Americans support cannabis nationwide, global legalization (like it or not) is right around the corner. According to MarketWatch, the spending on legal cannabis worldwide is expected to hit $57 billion by 2027. This fresh, growing vertical is one of the most compelling future industries in the US as it legalizes and strives to become one of the most prevalent recreational substances.
Modern software that scales to meet your growing needs
Cannabis companies require an integrated software solution that can deploy quickly and track real-time growth from seed all the way to sale. NetSuite can be highly scalable and customizable, minimizes costs, and is designed to grow as your company grows. NetSuite offers a complete business system that includes ERP, financials, eCommerce, CRM, inventory management, warehouse management and all of the critical business data you need at your fingertips.
Push through the barriers of manual processes. NetSuite's cloud-based software can provide businesses a way to adapt, thrive, and grow with proven results. Built for the cloud, NetSuite offers the built-in flexibility you need to adopt new business models and advance in organizational growth.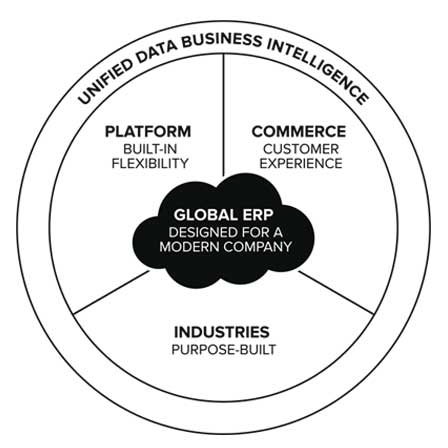 WHY CANNABIS COMPANIES CHOOSE NETSUITE:
• Adapt to regulatory challenges, compliance, and systematic tax audits with a robust automated system.

• Enhance business agility and innovation to minimize errors.

• Optimize and manage operations, information, and processes.

• Complete real-time visibility across the enterprise in one single source.

• Scale for operational success and growth.

• Gain a 360-degree view of your business information and increase productivity.

• Terminate operational information siloes and inefficiencies.
Learn More about NetSuite ERP
Why NetSuite for Growing Businesses
NetSuite propels businesses to become more competitive, lower costs, streamline business processes and increase efficiency. As global adoption of the cloud is accelerating, NetSuite successfully continues to deliver the best ERP to manufacturing and distribution businesses around the globe.
With decades of experience and thousands of fast-growing organizations, NetSuite makes moving your business to the cloud easier than ever. The cannabis industry is going to continue to grow exponentially, and there is no better way to stay ahead of your competitors. NetSuite ERP is #1 in Canadian cannabis point of sale software, cannabis inventory software, cannabis tracking software, cannabis dispensary software, and more. Learn more about the #1 ERP in the industry.
Check out a 5 minute read, The Great Debate: One Integrated Business System vs Siloed Applications to dive deeper into the contrast of bolt-on systems vs the seamless integration of cloud ERP across the entire business.
Set your company up for future success
Are you looking for industry-leading cannabis software for your business? Protelo's NetSuite team here for you. At Protelo, we are dedicated to helping companies run their businesses more efficiently for optimal revenue growth. As a NetSuite ERP Solution Provider and NetSuite reseller, Protelo provides Canadian cannabis companies with a single source of expertise to implement, customize, integrate, and refine business processes. We bring deep product knowledge to companies interested in exploring the power of the NetSuite application.
How to Buy NetSuite Get A Free NetSuite Quote

RELATED NETSUITE PAGES

Follow us on Social for NetSuite tips, tricks and ERP fun:
YouTube, LinkedIn, Twitter, Pinterest, Instagram, and Facebook