Enjoy business Freedom with NetSuite ERP
Fireworks: The perfect metaphor for NetSuite ERP in a rapidly changing business world.
Dust off your picnic blankets, light off those fireworks and turn to the NetSuite cloud.
As our forefathers declared in 1776, "Governments are instituted among men" in order to secure the rights of "life, liberty and the pursuit of happiness." Don't let these fundamental rights end when it comes to the tyranny of your software.
Gain your independence by choosing a software system that gives you the flexibility and physical independence with access anywhere, and overall freedom to run your business as you see fit. Freedom in NetSuite is more than just cutting the ties of on-premise software, NetSuite extends built-in business intelligence to every corner of your business for a united view of critical information, assuring a REAL BUSINESS CELEBRATION this 4th of July.
Get A NetSuite Price Quote Today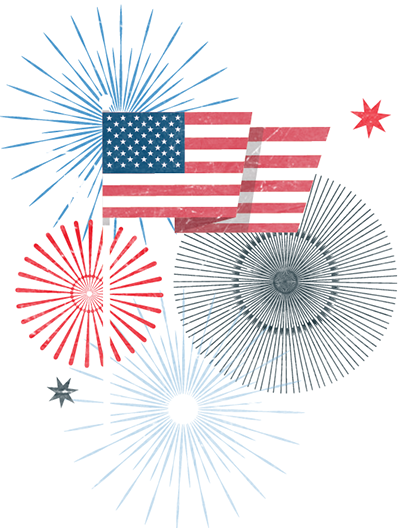 NetSuite is the #1 integrated cloud business software solution on the market today. With thousands of fast-growing customers spanning hundreds of countries, NetSuite provides a complete system that includes ERP, Financials, ecommerce, HCM, CRM, and professional services for organizations of all sizes. NetSuite is designed for the modern business and grows as your company grows without hardware, upgrade fees, outdated versions, and license fees. Many organizations turn to NetSuite to achieve a competitive advantage with highly-customizable industry-specific functionality, 360-degree business views in real-time, and the ability to conduct business anywhere anytime.
What is ERP and How Does it Work: Learn the difference between cloud ERP and on-premise solutions. According to Forrester, "approximately half of ERP customers are on releases that are two versions behind the current release, which may be four or more years old or more." It's time to think beyond your disconnected, patched, bolted on, on-premise ERP system and look to the future!
• Legacy vs On-Premise ERP Overview
• What is NetSuite
• What is Cloud ERP Software
• Why Companies Choose NetSuite ERP
• The Benefits of NetSuite for Fast Growing Companies
• How to Choose the Right ERP for Your Business
Protelo is a top-tier NetSuite partner fueled with NetSuite experts who understand your business.
Contact our NetSuite team today for:
• A customized demo from a NetSuite expert at Protelo.
• A personalized 14-day trial of NetSuite ERP, if necessary.
• NetSuite pricing & a full project quote for your business (obligation-free).
Get Oracle NetSuite Pricing Fast – Calculate Now
Business FREEDOM
Govern your own growth – NetSuite fuels businesses at all stages from start-ups to global operations across a wide range of industries. Explore new channels, new products, new markets, and new partnerships.
Freedom from IT maintenance and constraints – Take control with open availability, accessibility, and integration.
Opportunity for scalability – Gain the flexibility your business needs to innovate and scale into the future. A pay-as-you-go subscription provides flexibility and a predictable total cost of ownership.
Ability to innovate – NetSuite offers the flexibility to tailor and modify the system to meet your exact business needs. NetSuite continuously offers new features, functions, and provides a partner network for customizations, optimizations and best practices.
Grow and Evolve – Future-proof your business by eliminating version lock, upfront IT costs, and automatic product upgrades twice a year with your annual NetSuite subscription.
Business CONNECTIVITY & INDEPENDENCE
Unnecessary cost – NetSuite eliminates the need for separate applications and seamlessly connects critical information into a single real-time source. User and module-based pricing mean you pay for only what you need.
From risk – Mitigate the risk of unplanned and unbudgeted hardware upgrades or failure.
From manual data entry – Eliminate the errors and free up your time with NetSuite's modern platform.
Freedom from fear – NetSuite guarantees a 99.5% uptime, and backup recovery, and has exceeded audit and security standards.
Are you frustrated with disruptive software upgrades, version lock, and high IT costs? Businesses are innovating faster than ever, don't let your ERP system hold you back in 2023. Learn more about the difference between NetSuite and Legacy software in our side-by-side comparison.
NetSuite vs Legacy On-Premise ERP
NetSuite is designed to take on responsibilities you shouldn't have to. Pursue your happiness. Let NetSuite govern your infrastructure to provide the freedom you need to actually run your business – not your software. Why NetSuite? Learn the top reasons why thousands of thriving businesses are moving to the NetSuite cloud.

How Much Does NetSuite Cost?
Researching the NetSuite platform can be complex, so we came up with a definitive guide to NetSuite pricing and getting started on the platform. Learn more about NetSuite pricing.
GET A FREE NETSUITE TRIAL
GET NETSUITE PRICING

WE ARE PROTELO – NETSUITE EXPERTS HERE FOR YOUR BUSINESS. WE CAN HELP.
Through tailored business software development, implementation, services, and management, we have helped hundreds of companies streamline their business processes and achieve their goals. From the planning stages to managed services, Protelo is an end-to-end provider of NetSuite business software expertise.
Our process begins with the Protelo team working to understand your core business needs and provide tailored solutions to achieve them in a timely and well-planned manner for every project. Our consultants are open, honest, and direct. We drive the right conversations to get remarkable results. Based in Northern California with full-time consultants across North America and Europe, we provide our services to clients across the country and globe.

Whatever industry you are in, our NetSuite team understands your business challenges and the solutions you need to succeed. Learn more about our NetSuite services. Are you ready to grow with NetSuite ERP? Get immediate NetSuite assistance today. Want to be live by year's end? Now is the time.
Contact our expert NetSuite team today!

Follow us on Social for NetSuite tips, tricks and ERP fun:
YouTube, LinkedIn, Twitter, Pinterest, Instagram, and Facebook