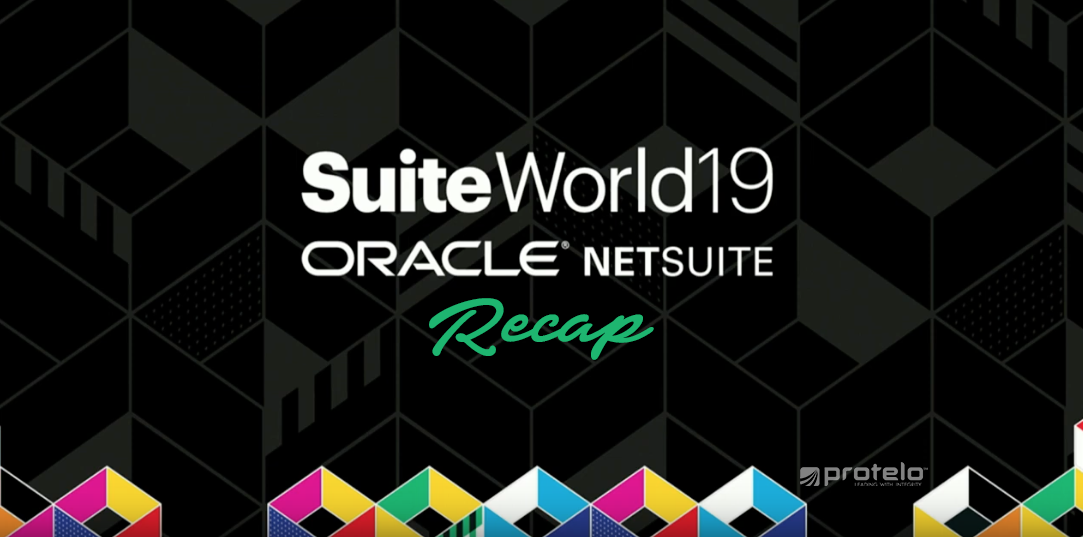 SuiteWorld 2019 Recap
GROW BEYOND – A BLUEPRINT FOR GROWTH
That's a wrap! We came, we attended, and we had a blast. NetSuite's 9th annual SuiteWorld conference was a huge success this past week!
For the first time in our company's history, Protelo was featured as a SuiteWorld Emerging Partner Exhibitor
(booth 1496) amongst 7,000+ attendees, 125 partners, and NetSuite product experts.
SuiteWorld delivered to captivate and educate our team on new features, trending industry news ,and project the forward-thinking vision that Oracle NetSuite has in store for years to come. "Grow beyond" is the SuiteWorld theme this year, encouraging us to Grow beyond expected as NetSuite grows into new areas, with more scale and focus than ever before. Research shows that NetSuite customers grow 3x faster and stronger and are amongst the most innovative companies in the world.
Summarized from great keynotes, informative sessions, a huge expo hall, and the latest updates to the NetSuite product, below is a small recap of this incredible event.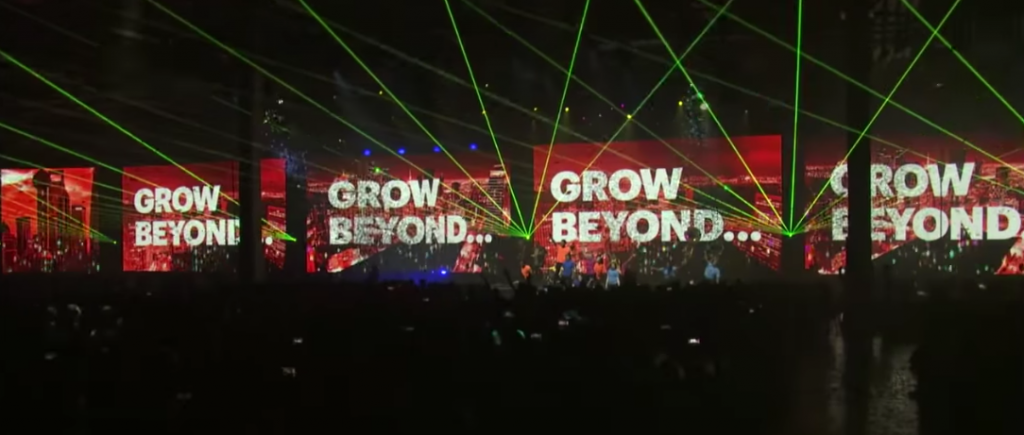 NetSuite's Growth & Expansion
NetSuite has grown substantially over the past year and so have their customers. Since the acquisition in 2016, NetSuite is now operating in 21 new country localizations, 212 countries/dependent territories, and 22,000 + new international subsidiaries representing over half of the new subsidiaries in NetSuite customers.
NetSuite continues to be a huge success for Oracle Cloud with more growth and more confidence than ever before. Mark Hurd, CEO of Oracle, attended this year's conference in person, sharing his views on trends, AI, and the future of the Oracle NetSuite applications. Mark mentioned that acquiring NetSuite 2.5 years ago was the most strategic acquisition Oracle has ever made.
NetSuite is offering a few new enablements for global expansion with installments, expense management, and SuiteTax. Evan Goldberg, EVP of Oracle NetSuite, said that "A big twist the Oracle acquisition, has allowed us to refocus on you, on great companies that are growing from the startup phase to become multi-hundred million-dollar companies." NetSuite enables customers to achieve their vision with one system in the cloud to help them grow.
The Future
A huge change for NetSuite is the migration into the Oracle Cloud Infrastructure. OCI uses machine learning to automatically update database performance, optimize tools, and refine the system at rapid rates. "In a matter of hours, this interactive autonomous infrastructure wrote 6000 indexes, further optimized it and gave you a performance kick. Imagine that rippling through our entire database." -Mark Hurd, CEO of Oracle
Hurd is dedicated to supporting NetSuite with the commitment for NetSuite to go on forever: "We've invested in more industries, more countries, more salespeople and adding R&D in the interest of continuing to invest in the technology and the product. NetSuite is going to do nothing but get better and better and attract more investment from us."
Evan Goldberg's 5 Attributes For Growth
1. Visibility
2. Control
3. Agility
4. Productivity
5. Collaboration
VISIBILITY:
Seeing your past, your present and looking towards the future.
Knowing how your business has performed historically, how your company is operating now, and trends that may lead to more efficiency in the future are essential for success.
Hidden Threats and Blind Spots for Businesses Are:
• Flawed Revenue Mix
• Creeping Costs
• Customer Churn
• Increased Discounting
• Inefficient Business Processes
• New Competitors
• Employee Productivity
• Employee Attribution
Visibility unearths shortcuts to a better vision towards business goals your "True North".
The progression you need to be able to see and then respond:
• What regions are performing best
• Highest margin projects
• Customer satisfaction
• KPI improvements
This is where NetSuite can help.
AGILITY:
Capitalizing on opportunities.
In today's competitive business world, companies need to keep up with today's rapidly evolving business models, new engagement platforms and marketing channels. Omnichannel business models are blurring the lines between manufacturing, distribution, and retail. Businesses change as customer demands change. NetSuite is directly suited to the omnichannel business model, with great capabilities across all angles of your business as your business transforms.
NETSUITE OFFERS:
Support for Lease Accounting standard–Streamline financial management.
Allocation and fulfillment–Delivering and allocating products and recommendations to customers.
Commerce marketing– New updates to the Bronto platform for consistency, commerce data, campaign ROI and optimizing email delivery.
SuiteBilling– Ultimate omnichannel invoice for whatever you sell.
Project management and billing enhancements– Work breakdown structure increases visibility and control over time and expenses.
New WMS solution– Optimize inventory management.
Dramatically improve business visibly and gain unprecedented control with one system.
New NetSuite features
NEW 2019.1 SUITEANALYTICS WORKBOOK
The new SuiteAnalytics workbook is a powerful, easy-to-use tool that grants the ability to explore and visualize your data with real-time pivoting and rich graphical analysis and easily deploy results in dashboards.
Highlighting the Inventory Workbook – The inventory workbook enables companies to perform critical analysis to identify data and locate important financial and operational metrics for decision making. With the most requested feature in NetSuite history, (it's finally here) simply drag and drop, and dissect data however you need to achieve deeper insights. Create charts with multiple series to see if you are keeping up with demand and place them on your dashboard for up-to-the-minute visibility on your business.
SUITEPEOPLE
SuitePeople links the performance of the business with the performance of the employees. HR is often operating in a silo, but people drive the organization. Communication, goal setting and performance monitoring can assist in the goals ahead.
KEYNOTES
If you weren't at #SuiteWorld19 this year, we have the keynote recap for you.

SuiteWorld19: Catch the highlights from Oracle NetSuite's #1 Cloud ERP event.

SuiteWorld19 Opening Keynote:
Grow Beyond- Featuring Evan Goldberg, Mark Hurd and more.

SuiteWorld19 Executive Keynote: Featuring Jason Maynard

SuiteWorld19 Product General Session: Featuring Gary Wiessinger and more.
---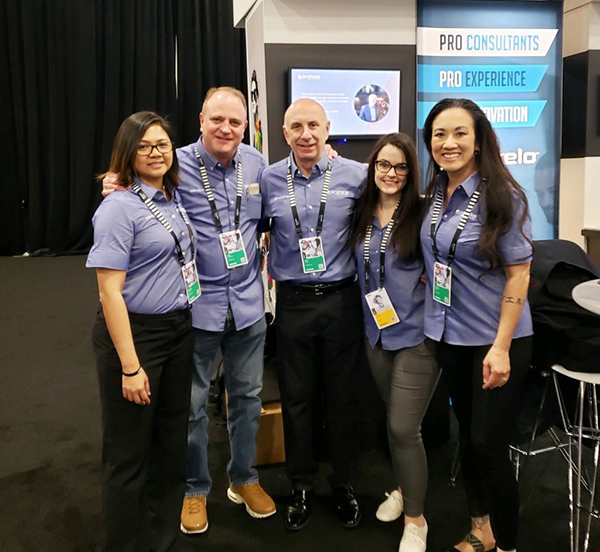 PROTELO AT SUITEWORLD
What The Experts at Protelo Can Do To Help:
Whether you're looking for NetSuite customization, best practices, implementation, optimization, integration, or simply want answers, Protelo can help.
Our world-class consultants have both business process expertise as well as extensive knowledge of NetSuite. Whether you're looking for implementation, customization, best practice consulting, optimization, integration, or simply want answers, Protelo can help. Having expertise in all areas of NetSuite, we've been there before and can help you navigate the landscape to ensure your success.
Call us for direct access to the experts…the first time you dial or contact us through our online form.