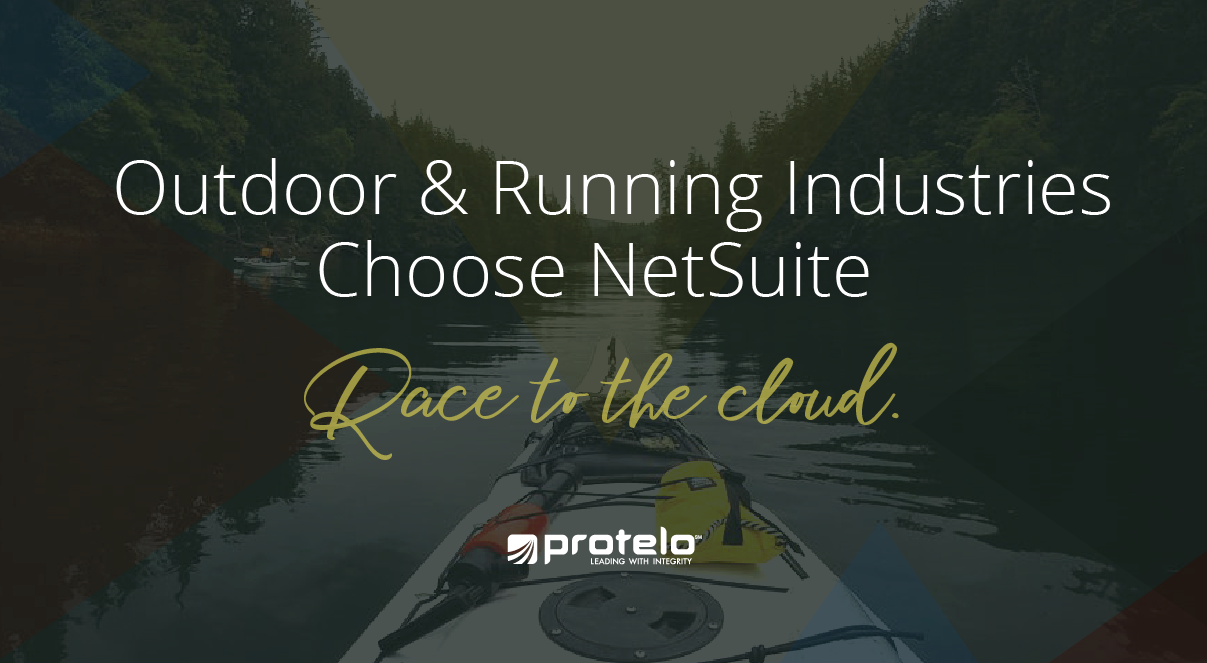 Outdoor and Running Industries Choose NetSuite
NetSuite drives the fastest growing outdoor retailers, manufacturers, and distributors in today's competitive marketplace.
Focus on selling the world's greatest fitness and athletic gear even better with NetSuite's cutting-edge ERP business technology. Software is often a critical "behind the scenes" consideration for these industries, but it is a leading growth vehicle for retailers and brands of outdoor gear interested in progressing and advancing into multiple channels of the outdoor products' marketplace. Thousands of companies across the wellness and fitness industries choose NetSuite. But why?
NetSuite: Keep your business flexible, fast and leading the pack.
As you know, the outdoor and sporting goods industry is highly competitive with many companies experiencing high levels of growth. These levels of growth require productivity, efficiency and speed across the business.
If your business software(s) for financial management, customer relations, operations, and eCommerce makes you feel like you're perpetually running against the wind, Protelo can help. Many growing businesses are forced to dedicate crucial personnel to managing multiple disparate systems instead of driving the business. In order to better compete, you need a reliable, integrated and easy-to-use solution that will deliver flexibility, scalability and robust functionality.
A unified cloud business management suite, NetSuite enables companies to manage all key business processes on a single system. This is your solution for inventory management, order management, finance/accounting, Customer Relationship Management, and eCommerce for outdoor products companies like yours with over 18,000 NetSuite customers.
From financials to improved supply chain visibility solutions and warehouse management, NetSuite's cloud platform provides newfound efficiency and insight into every facet of your business. There is no hardware to procure, no hefty up-front licensing costs, no maintenance fees associated with hardware and your system is always up-to-date.

Who uses NetSuite?
Growing businesses of all sizes thrive with NetSuite. It's a scalable and agile solution that can grow with your company. Check out a few highlighted customer success stories from Asics, Honey Stinger and Point 6 to see how NetSuite has transformed their business and allowed them to rapidly scale.



Outdoor Companies are Running with NetSuite
Quotes from sporting goods and outdoor companies like yours.
"We run everything on NetSuite. We use it for CRM, fulfillment, sales, accounting. It's a one stop system"
"We can access it from any place, anywhere, because it's in the cloud and that's really beneficial"
"We've had some great growth over the last couple of years. NetSuite has allowed us to achieve that growth and NetSuite will grow with us"
"We're a company that wants to be on the cutting edge… it's all done through NetSuite. It's our one, single system. We don't have to do customized add-ons or anything like that"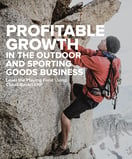 Outdoor sports and running continue to grow as more people are taking charge of their health. Outdoor recreation is one of America's largest industries, contributing 7.6 million jobs and $887 billion in annual consumer spending, according to Outdoor Industry Association Report. An industry growing this fast needs a system that can keep up with the race to competitive advantage. See why NetSuite is the #1 Cloud business solution for retailers in your industry.
At Protelo, we help businesses select, tailor, and implement software to run their organization on one, integrated, cloud-based platform. NetSuite is the best-selling cloud-based ERP used by over 31,000 organizations worldwide. It is an integrated suite of applications, built from the ground up for the cloud using a single data model. Have questions? Would you like a free trial or a demo? To learn more, contact our team of NetSuite experts today! We are here to make your business even better.