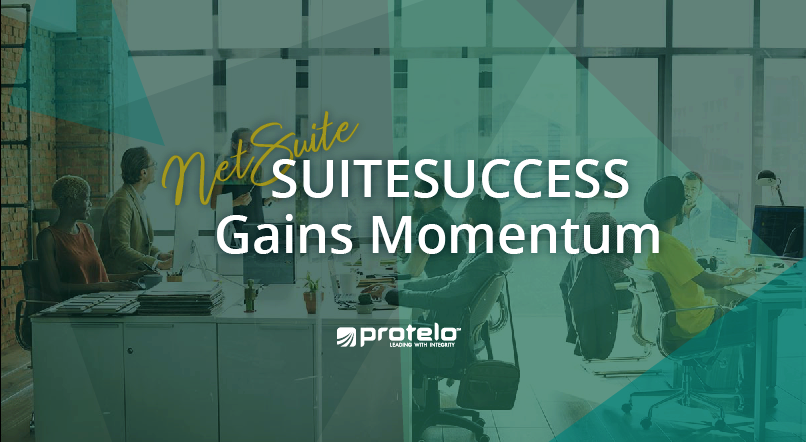 NetSuite's SuiteSuccess Gains Momentum
NetSuite SuiteSuccess is an out-of-the-box methodology to get businesses running on cloud ERP in an enticing 100 days.
For a full business system implementation, getting up and running in three months is a pipedream—but SuiteSuccess aims to make this a possibility for new NetSuite customers. The solution is gaining momentum for businesses that want to make the switch to cloud Enterprise Resource Planning (ERP), Customer Relationship Management (CRM) and/or eCommerce with less time investment in the project build.
How Does SuiteSuccess Work?
SuiteSuccess is a purpose-built solution to transform your business. NetSuite has taken their experience with thousands of deployments and 20 years of expertise to design a proven cloud methodology built on leading practices that are industry-specific. According to NetSuite, SuiteSuccess allows quicker time-to-market, better ROI, and faster user adoption with the ability to go-live in 100 days or less. SuiteSuccess offers hundreds of pre-built reports, dashboards and business intelligence immediately available when you implement NetSuite.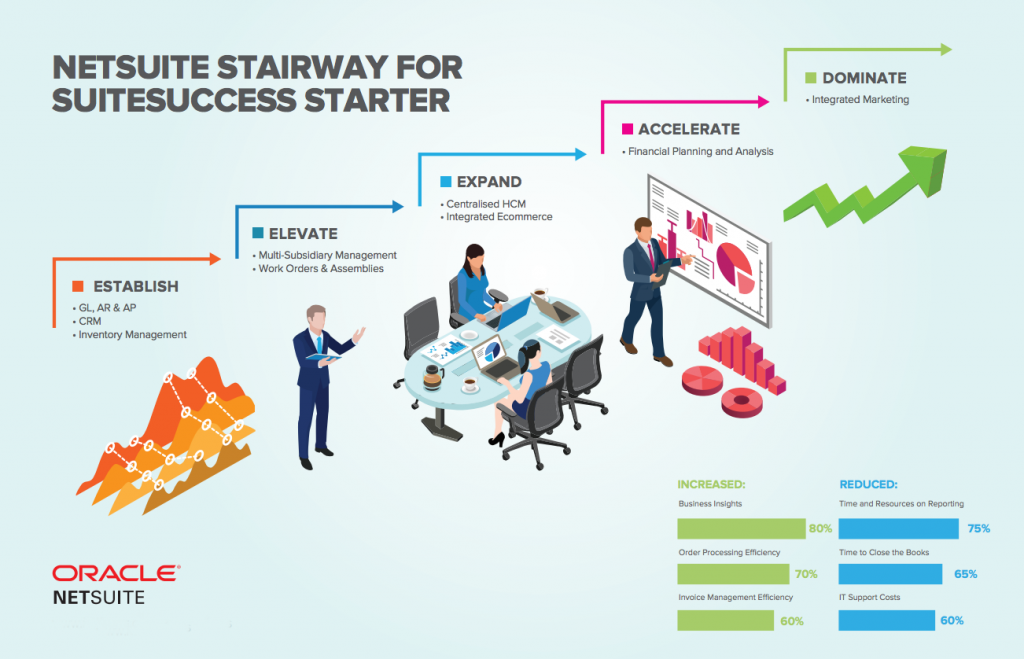 Does it Work?
In a recent study by SL Associates, businesses reported impressive improvements in key performance metrics after switching to NetSuite's cloud-based software solution:
BUSINESS VISIBILITY
+ 55% to 80% 360° visibility
+ 40% to 60% Order Process Efficiency
FINANCIAL MANANGEMENT
+ 40% to 55% Reporting time
+ 40% to 65% Time to close financial books
IT MANAGEMENT AND RESOURCES
+ 40% to 65% IT support costs
+ 25% to 40% Audit completion

You've done it fast, now take it further…
The promise of a faster, smoother, turn-key NetSuite implementation is exciting, however, it's important to keep in mind that implementation is just the beginning of optimizing an ERP solution. With SuiteSuccess, the basics will get you to go-live, but many businesses require additional optimizations and customizations for their unique business process. The business consultants at Protelo have helped a leading LED Lighting Distributor optimize their investment in SuiteSuccess. The Lighting company wanted to make sure best practices are followed for their go-live and implement additional customizations outside of what was offered as a pre-package with SuiteSuccess.
By bringing Protelo on the project team, the company now has access to an on-demand team of experts that are dedicated to their project support and working in conjunction with the NetSuite Professional Services team. Protelo can help companies ensure Best Practices are followed and that your system is totally ready for a turnkey go-live. With no required support contracts, the consultants are truly on-demand to fit into your SuiteSuccess project where needed.
NetSuite SuiteSuccess delivers an agile and staged pathway for customers to succeed by engaging with them continuously throughout their lifecycle.
Interested in learning more? Contact our NetSuite experts today!