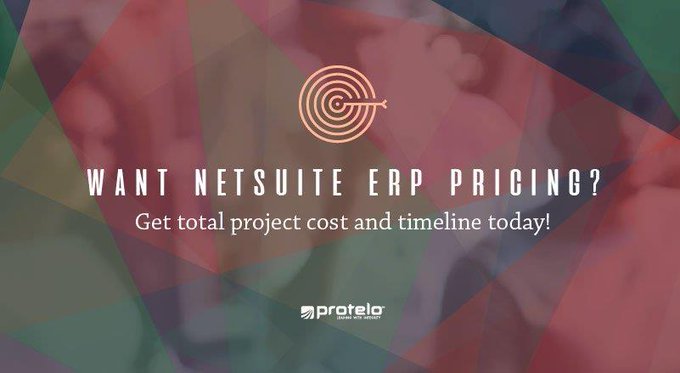 NetSuite ERP Pricing: An Explainer
NetSuite Pricing Options
NetSuite pricing may seem complicated, but this official pricing guide will easily explain how NetSuite licensing fees work.
Whether you're a large company wanting the entire product offering of NetSuite, or a small company only seeking NetSuite CRM, we'll help you understand various price options.
Get A NetSuite Price Quote Today
How NetSuite Pricing Models Work
NetSuite is flexible and adaptable to every industry. You can simply pick and choose various NetSuite products (such as CRM) for your business, or you can request that everything be bundled together. You will get a better NetSuite price if you purchase the entire suite, rather than just licensing one or two of NetSuite's products. Neither option is right nor wrong, and as a NetSuite reseller, we can help you purchase and customize each NetSuite product, no matter your needs. From CRM, eCommerce, PSA, ERP, and accounting, there isn't anything NetSuite can't do. Unique factors such as subscription length, number of users, and size of the company, can play a crucial part in the overall pricing models for these products.

4 Types of NetSuite Pricing Licensing Tiers
1.

1-10 users: Limited Edition
2.

11-1,000 users: Mid-Market Edition
3.

1,001+ users: Enterprise Edition
Limited NetSuite Pricing User Licensing Fees
If some of your employees will only be doing small tasks in NetSuite, such as daily time clocking, they don't need to be classified as a basic, routine user. Limited users are a popular choice for companies because NetSuite's limited pricing option comes bundled together.
---
NetSuite Pricing Subscription Tip
As NetSuite is cloud-based, this type of software falls into the "Software as a Service" category. You are not buying real hardware that will sit next to you in your headquarters. Because the core of this platform runs on a subscription-based pricing model (think about Amazon Prime or Netflix), you are paying for the ability to access and use its features. As with most companies, the longer you commit to a subscription, the better pricing and renewal security you'll gain.
If you're on the hunt for any NetSuite products or services, we'd love to help you with any questions or concerns you may have! Feel free to send us an email, and we'd be happy to send you a price quote for what you're currently interested in, as well as additional ideas that will best serve your brand.

RELATED NETSUITE PAGES
The Protelo Difference
Protelo is a NetSuite 5-star partner & reseller, and we're passionate about making sure our clients get the best NetSuite implementation possible! From purchasing a NetSuite license, to fully customizing the platform for you, we can help your company pick and choose which features you need most.
Contact Protelo Today for Customized NetSuite Pricing