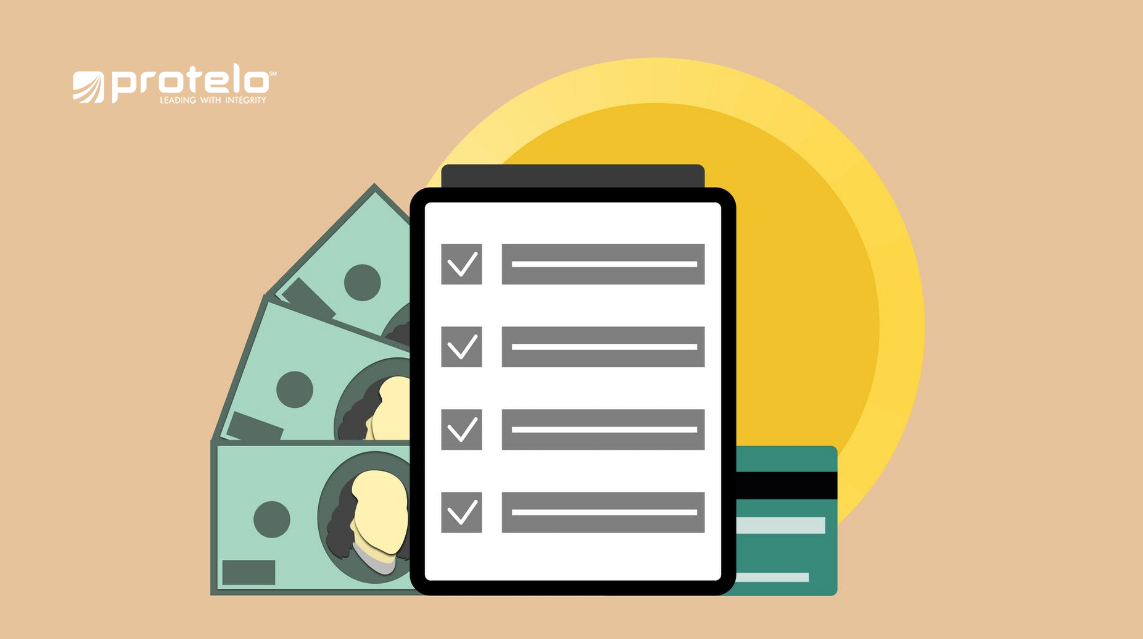 NetSuite Planning and Budgeting Cloud Service
Optimize Budgeting and Forecasting with Integrated Financial and Operational Data
Planning and budgeting doesn't have to be a guessing game. NetSuite's integrated planning, budgeting, and forecasting can take you to the next level.
Financial departments are required to perform expeditiously and deliver with less error than ever before. Without the proper technology in place, the planning and budgeting business processes can be fallible, outdated, and delayed with limitations. 81% of SMB's are directly using disconnected spreadsheets and manual processes to run their businesses.
In a new forward-thinking "disruptive era", businesses are no longer looking to the past to measure growth but thinking out of the box to plan, predict and set financial goals. For businesses already operating on NetSuite ERP, or fast-growing companies searching for a planning, budgeting, and forecasting system, learn why NetSuite's first-class PBCS integration is the logical choice to handle all of your business complexities with unlimited growth potential.
Every business starts with a spreadsheet and grows with a strategy. But as businesses scale and become more complex, it is difficult to make independent decisions off of disconnected applications. Enterprises need a single integrated financial and operational plan to maximize growth. No matter the size of your company, if you are preparing for growth, NetSuite PBCS is the answer. Directly achieve value and efficiency with NetSuite PBCS's pre-built, best-practice, budgeting templates fueled with automated financial reports.
What is NetSuite Planning and Budgeting Cloud Service?
NetSuite has utilized centuries of business proficiency to advance in building PBCS's effective solution to elevate NetSuite reporting with a direct connection to SmartView. SmartView is a Microsoft product that allows businesses to quickly acquire financial and non-financial information to aid in enhanced results, decrease manual data entry, and increase time to scrutinize NetSuite statistics.
Is PBCS the right fit for you? Questions to ask:
Is your company exporting data from NetSuite and creating financial reports for management?
Does reporting take an extensive amount of time to accumulate information?
Is your company inputting and collecting revenue and budgeting into Excel?
Utilize NetSuite PBCS to integrate your NetSuite data to leverage your past performance with proficient outcomes. NetSuite Planning and Budgeting starter solution comes stocked with 95+ pre-built reports, pre-configured roles, value-driven dashboards, and best-practice templates that authorize planning, budgeting, and forecasting that authorize financial statements, revenue/sales, operational expense, and working capital.
NetSuite PBCS uses a powerful calculation engine that provides instant analysis, planning, and reporting to meet the needs of the entire organization. Stay ahead of your competitors with the visibility to make operational changes quickly and effectively.
NetSuite Planning and Budgeting vs NetSuite Planning and Budgeting Core
| | | |
| --- | --- | --- |
| Planning Features Included | Planning and Budgeting Starter | Planning and Budgeting Core |
| Financial Reporting | X | X |
| Variance Reporting | X | X |
| OpEx Planning | X | X |
| Cash Flow Planning | X | X |
| Basic Revenue Planning | X | X |
| Trended Revenue Planning | | X |
| CapEx Planning | | X |
| WorkForce Planning | | X |
| Detailed Expense Planning | | X |
| Integration to NetSuite | X | X |

NetSuite PBCS Benefits:
Role-based website interface
Integration with Microsoft office tools like Excel, SmartView, Outlook, PowerPoint and Word.
User-defined formatting, broad analysis and real-time reporting.
Phase out disconnected tools and incorporate financial and operational planning into one seamless solution.
Quickly annotate and configure workflows.
Step up your ability to globally expand with multi-currency support.
Reduce error of manual processes.
Eliminate hardware and IT costs.
Enhanced forecasting with embedded algorithms and predictions.
Easily tailor information to meet your specific needs.
Prepare your organization for growth and operational success across the entire enterprise with NetSuite's powerful planning and budgeting software.
NetSuite PBCS is affordable, flexible and easily customizable to meet your exact business needs. Contact the Protelo experts today to receive pricing, and learn how to get started on NetSuite PBCS today.
NetSuite Experts here for your business
Protelo is an experienced NetSuite Solution Provider and reseller, here to assist help you implement and service NetSuite. Whether you need an on-demand NetSuite expert—or a team to help you reach your goals, Protelo is here for your daily business. Get immediate NetSuite assistance today!
Say goodbye to your current business constraints! Protelo is here for your business.
Get A NetSuite Price Quote Today
Regardless of your industry or sector, our highly skilled NetSuite team understands your business challenges and the important solutions you need to succeed. From flexible services and in-depth business application knowledge, our team insures that you get the best solution, licenses, services and support that's right for you. Get instant NetSuite assistance today!