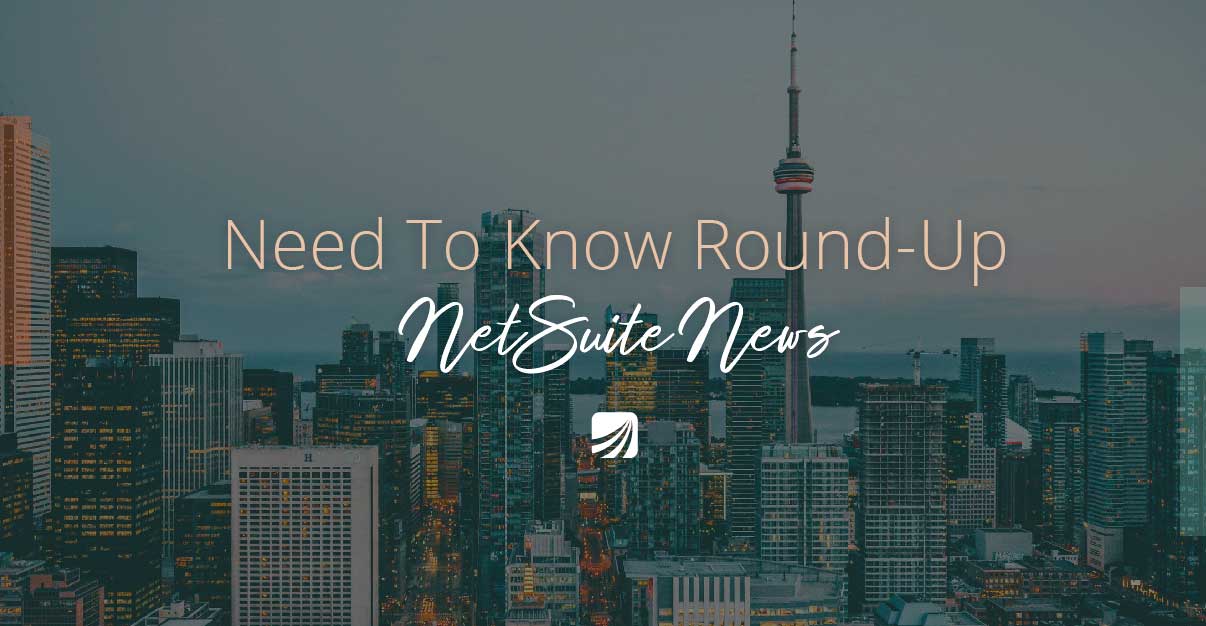 Need to Know Round-Up / NetSuite News
Upcoming application changes and updates will affect your NetSuite instance.
Make sure you are caught up and set up with alternative options before it's too late. Our NetSuite experts are here to keep you informed with the latest NetSuite information to set your company up for success today, tomorrow and for the future.
1. NetSuite for Outlook Sunsetting June 2019 – Action Required
2. Application Performance Management Changes
3. Download the New NetSuite iPhone App – Delete the Older Version
1. NetSuite for Outlook Sunsetting June 2019 – Action Required
Do you have the NetSuite for Outlook SuiteApp installed in your implementation of NetSuite?
Starting June 30th, 2019, this SuiteApp will no longer be supported by Oracle. Current NetSuite for Outlook SuiteApp users can continue to use it without disturbance, however, it will be without support issue fixes or updates after the cutoff date. Have a critical Outlook SuiteApp case? These issues will be addressed up until the 30th and all other lower level issues will be closed.
Best steps to take:
Don't wait until it's too late to change over to a third-party application and install before the June cutoff date. NetSuite offers alternative options in the SuiteApp database to integrate your emails, calendar and events between Outlook and NetSuite that only take a few minutes to install.
Your two alternative Outlook SuiteApp options are CeligoExtend Outlook for NetSuite or Riva CRM Integration for NetSuite. CeligoExtend is offering a limited time special offer for NetSuite customers through June 30th. With discounts and savings off of all three user editions and thousands of happy customers, Celigo CloudExtend is receiving positive feedback from NetSuite as their replacement of choice. Protelo is a Celigo partner working alongside industry-leading companies to provide solutions for NetSuite users. Contact our team of technical consultants about your project today and let us know if we can answer any questions.
2. Application Performance Management Changes
Starting April 23, 2019 Oracle is set to initiate upgrades of the Application Performance Management (APM) SuiteApp version 1.10.0 to all accounts before May.
What's New?
This new version has introduced changes to the UI of the Search Performance Analysis tools.
Search Performance Details:
Saved Search Details Portlet:
Execution time count will now be replaced with Average Execution Time and Median Execution Time. This portlet displays the summary lists and four charts with performance statistics including execution time, request, context and histogram. Similar to the last versions, the Execution Time and Histogram chart data display the median execution time. View details and logs for each search by clicking into any of the charts.
Saved Search by Context Portlet:
Data about each context will now be visible according to median executive time.
Search Performance Analysis:
In this new version, each tile will display the average count and median count to represent execution time. Tiles sorted by the highest execution time will be organized by using the average execution time. In the past, each title in the Saved Searches portlet listed the execution time describing the average time it took for the saved search to perform.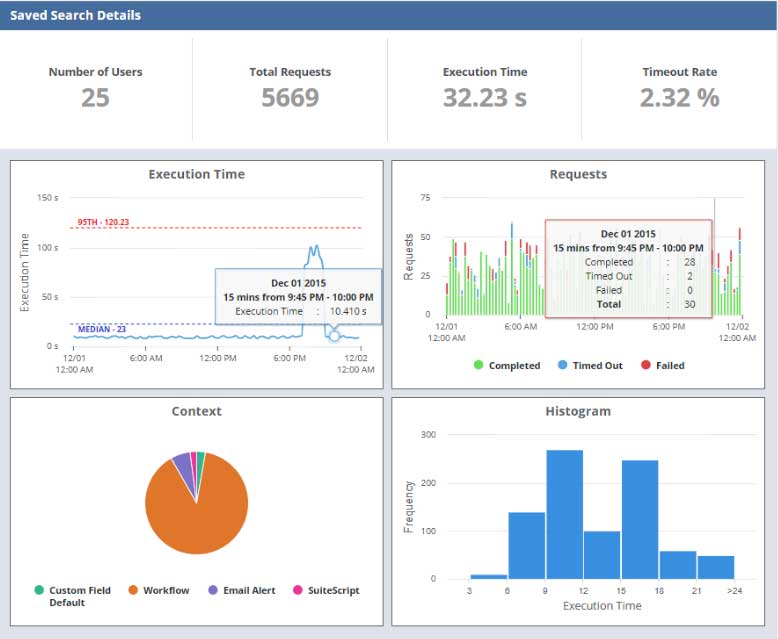 Using the Saved Search Portlet:
Saved searches are visible in the form of tiles. The portlet displays the top ten saved searches based on your filters. Each tile contains the following information:
Execution Time
Timeout Rate
Number of Users
Number of Requests
Execution Time Line Graph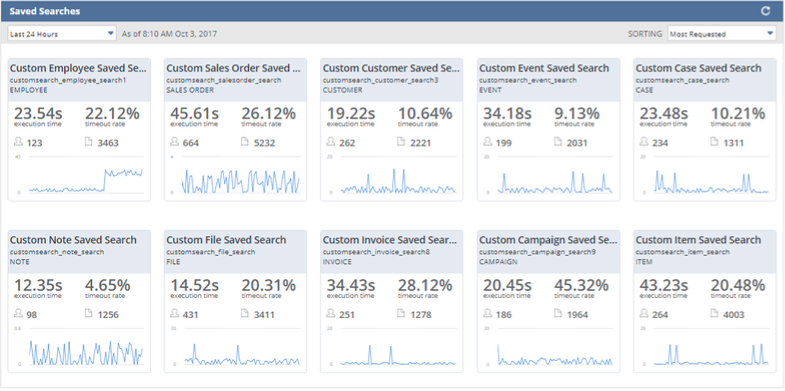 Next Steps:
Most likely, the upgrade has hit your NetSuite system and the changes have automatically been made. In order for employees to utilize the Search Performance Analysis tools in the APM SuiteApp, Administrators will need to add access again for other roles and employees. If you have more questions, please contact Protelo's expert NetSuite Customer Support.
3. Download the New NetSuite iPhone App – Delete the Older Version
Get the NEW and improved NetSuite for iPhone (9.0) App today in the App store.
Are you currently using NetSuite's iPhone app for version 8.0? Starting June 1st all support to older applications will be discontinued. Make sure to delete and download version 9.0 to experience the accessibility of your business from anywhere, anytime with your mobile device. Version 8.0 and older will not support automatic updates.
Make sure to submit any time logs or expenses before June to avoid data loss. Have any NetSuite questions regarding this change? Contact our NetSuite experts today.
Expert NetSuite consultants—We can help you prepare
Our award-winning NetSuite consultants can assist your team in the implementation, configuration, customization, and services of NetSuite solutions to work for your unique business processes. We provide support, administration and process optimization to ensure organizations get a return on their investment.
Whether you are looking for a one-stop-shop for all things NetSuite, or simply need answers to your questions, our NetSuite experts are here to make your business better.