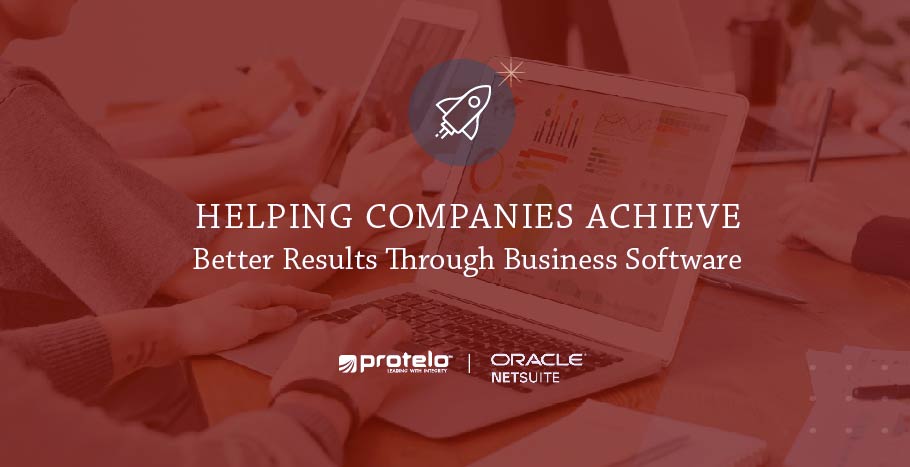 Helping Companies Achieve Better Results Through Business Software
Business owners in Canada are leveraging several COVID-19 relief funds to improve their operational excellence through the purchase of Enterprise Resource Planning software and other critical business tools.
Depending on eligibility and the program you are joining, Enterprise Resource Planning software and training costs may be covered by the EDC Business Credit Availability Program or other COVID-19 funding programs from the Canadian government, along with:
Teleconference service and subscriptions
Internet security costs
New and updated software (example, NetSuite ERP)
Training for new software
Emerging Strong From Global Disruption
As Canadian businesses emerge from the COVID-19 pandemic, business owners are looking to gain control, visibility, and future-facing capabilities that Enterprise Resource Planning software such as NetSuite can provide. With the future of in-office work disrupted, cloud ERP software is gaining major popularity to run organizations from anywhere, at any time.

A recent Gartner survey outlines global business spending on cloud services is forecast to grow 18.4% to total $304.9 billion, up from $257.5 billion the previous year. Cloud business and operation management is becoming a new way of life to connect businesses' employees, critical information, and processes.
Why Fund NetSuite?
NetSuite is the #1 Cloud ERP for Accounting/Finanials, Inventory Management, Human Resources (HR), Customer Relationship Management (CRM), Ecommerce, and the solution to more than 29,000 customers. Fast-growing companies of all sizes and a wide range of industries are rapidly adopting cloud ERP systems to help fuel growth.
ERP gives a global, real-time view of data, reporting, BI, and top-notch visibility across the business. With an ERP system in place, accurate information helps businesses to make informed decisions, lower costs and enhance customer service.
Trending ERP Software Resources
Transform Your Business With NetSuite
Protelo provides businesses with a single source of expertise to implement, customize, integrate, and refine your back-end operations.
With decades of business-process expertise and extensive product knowledge under our belt, our consultants provide a single source of expertise to implement, customize, integrate, and refine your back-end operations.

Protelo's experts have helped hundreds of companies harness the power of NetSuite. Check out our NetSuite pricing guide. Our NetSuite experts help businesses select, tailor, and implement software to run their organization on one, integrated, cloud-based platform.
Have Questions? Would you like a free trial or a demo? To learn more contact our team of NetSuite experts today!
We are here to make your business even better.

RELATED NETSUITE PAGES