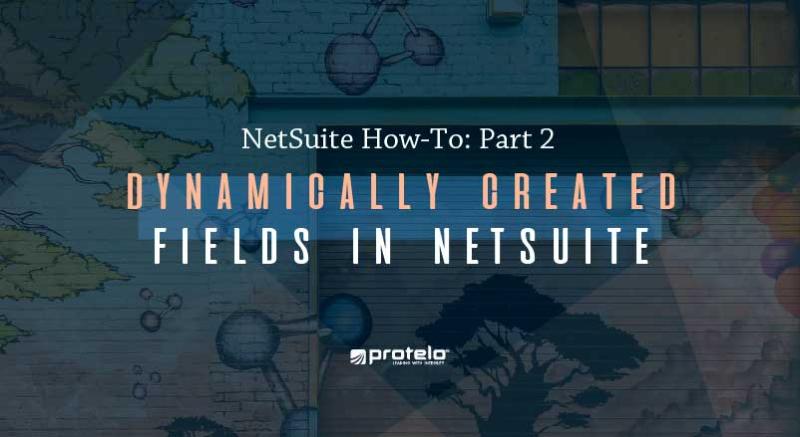 Dynamically Created Fields in NetSuite: Part II
In our previous post, NetSuite How-To: Dynamic Fields on Saved Searches, we covered tips and tricks that will allow NetSuite users to quickly create fields that can be dynamically populated by a Saved Search. However, a challenge arises, what if you want to use those fields in a separate Saved Search? NetSuite won't allow you to do this. Nevertheless, we can recreate those fields in our results for the search.
Why is this useful?
You may have a Project pulling dynamic information from a couple of different places associated to that Project such as the costs of specific items on a Sales Order or balance owed as a difference between paid Invoices and Credit Memos. There are many, many unique instances of dynamically populated fields.
What we can do is recreate those fields as "Results" in our new Saved Search.
Looking at Sales Order search from our previous example we see our Criteria (Image 1) and our results (Image 2). This Search and its results will populate a field on a Sales Order for total Sale Price of items with 'Color: Punch' specific to that Sales Order.
Image 1

Image 2

If we wanted to use this field in a new Saved Search while pulling multiple types of transactions, we could write it into our Results as a SQL formula such as:

And… Voila! Our search now finds the same total as before.
Need help customizing your NetSuite system? Our NetSuite experts are available to answer your questions!
Protelo can help implement, service and support NetSuite today with our on-demand services. No contracts for services, no long-term commitments, retainers or minimums. Check out more NetSuite tips, tricks, and how-to blog posts from our experts. It is our goal to become a trusted extension of your business. We are committed to your business success and helping you reach your goals.
Contact NetSuite experts today!